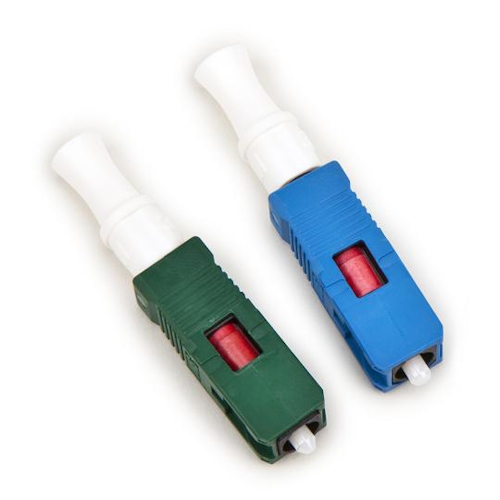 Attendees of the upcoming 2012 BICSI Winter Conference and Exhibition will have the opportunity to learn how the Crimplok+ connector from 3M (NYSE: MMM) may lower costs of enterprise and fiber-to-the-home (FTTH) network installations without sacrificing signal performance or reliability.
The Crimplok+ connector is billed as among first commercially available FTTx field-mounted connector for 900 µm singlemode fiber that meets indoor and outdoor performance requirements without a splice, gel or adhesive. 3M says the SC-compatible Crimplok+ connectors combine the speed and ease-of-installation of mechanical splice connectors with the performance of fusion splice-on connectors.
3M Communication Markets Division plans to demonstrate the connector in its booth # 737 at the BICSI conference, taking place Feb. 12-16 in Orlando, FL. 3M invites attendees to "stop by the 3M booth and experience for themselves how simple it is to install a 3M Crimplok+ connector." As part of the conference's "I Can Do That Challenge", the connector will be available for hands-on experimentation by conference goers.
Related 3M Coverage: The benefits of field-terminated connectivity in FTTH networks
According to 3M, using Crimplok+ connectors may reduce equipment costs as much as 75 percent and save as much as 50 percent on labor compared to the common field-installation method of fusion splicing. The company notes that installing the connector does not require expensive equipment, such as fusion spicing machines; in addition, the installation process for the connector is billed as faster and less craft-sensitive than fusion splicing. The connector is designed without a splice, eliminating a potential optical loss point. The absence of gel or adhesive alleviates performance concerns historically associated with mechanical connectivity. Technicians can install the connector using common hand tools.
The Crimplok+ Connector is thermally balanced and is tested for indoor and outdoor FTTx and premises application conditions from -40° F to 167° F. The APC version of the connector maintains optical reflections of less than -60 dB. The connectors are RoHS compliant. More information is available at 3M.com/Connectivity.
Compare Product Specifications: Fiber Optic Connectors