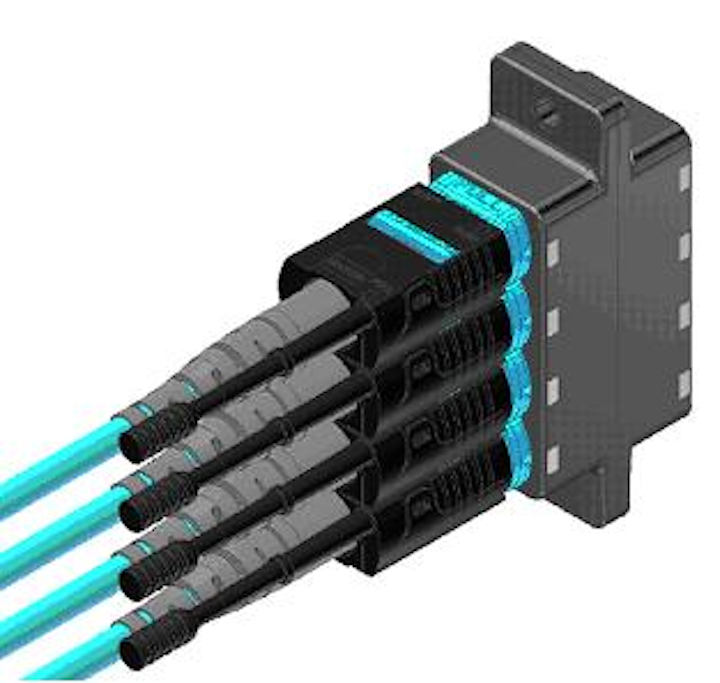 US Conec announced the immediate availability of its MTP brand Push-Pull Tabs for high density multi-fiber applications.
According to the manufacturer, the push-pull tabs greatly simplify the use of MPO [Multifiber Push-On] connectivity when manual access to the release slider and rear portion of the connector is restricted. This accessory for the company's expanding MTP brand product family enables easy insertion and extraction of MTP brand plugs in dense applications by providing a flexible extension tab which can be used to extract as well as insert the plug into the adapter port.
Related Article:Preventive maintenance for fiber-optic connectivity
Related Product:US Conec adds reduced footprint adapter for SC cutouts
The MTP brand Push-Pull Tab is compatible with all round MTP brand connector hardware versions including the 3.0mm round, the 3.6mm round, and the soon to be released 4.3mm - 5.7mm round MTP connector hardware. The tab can be installed in the factory or in the field after cable assemblies are produced.
Make inquiries at www.usconec.com or call US Conec Customer Service at 1-800-769-0944.