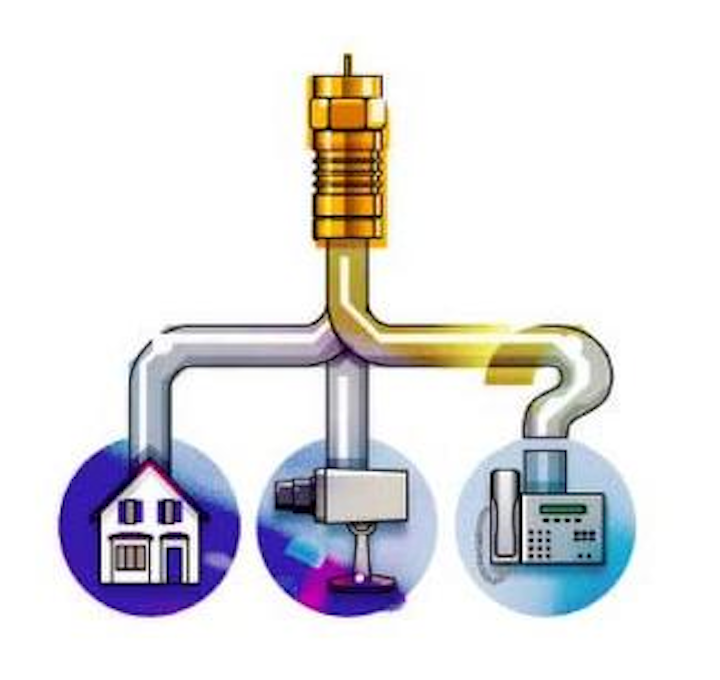 It is still the medium of choice for several critical applications.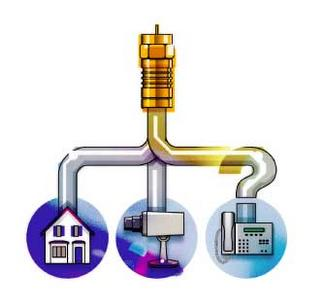 Illustration by Chris Hipp
Click here to enlarge image
About six years ago, an article in this magazine examined coaxial cable from both a technological and a business standpoint ("Coaxial cable finds niches outside campus networks," June 1998). That article concluded that coaxial cable is not going to proliferate in corporate LANs, but the bandwidth capacity derived from its construction will keep it in use for countless applications in many spheres.
And as the old saw goes, the more things change, the more they stay the same.
Times certainly have changed in the corporate LAN environment since 1998. Gigabit Ethernet over copper and an official Category 5e standard are both realities now; neither one was then. Physical security of a premises is an exposed nerve today; talk about it and many a facilities manager begins to cringe. That wasn't the case in 1998. An international standard for a fully shielded Category 7 cabling system exists today. No such standard existed six years ago.
Yet when it comes to media choices, the cliché holds that things have not changed with respect to unshielded twisted-pair (UTP) and coaxial cable. Users of copper-based Gigabit Ethernet are running the protocol over UTP, while coaxial remains best described as a cable for niche applications.
A shrinking niche?
The question is, are those niches shrinking for coax? Just last month an article published in these pages discussed the emergence of IP-based surveillance, citing predictions that video-over-UTP deployments will grow rapidly and displace coaxial cable for these applications ("IP cameras aim for seamless network integration," April 2004).
And with ISO Category 7/Class F systems boasting 600 MHz of bandwidth, will shielded twisted-pair cabling become more popular for some applications that traditionally have needed coaxial's bandwidth capability? In short, probably not, say a couple of industry experts who are close to the manufacturing and distribution of different media and cabling systems.
As for video-over-UTP becoming more popular while coaxial-based analog CCTV fades, Graybar's (www.graybar.com) senior national product manager, Merv Yoder, agrees with current estimates that the market is currently split about 95% analog CCTV and 5% IP-based monitoring.
New technology threats
"IP is growing," Yoder says. "With more IP-based cameras, we will continue to see it grow. But there is a strong base of people who believe that coaxial cable is the answer, and that will slow the conversion. So, expect that UTP will continue to gain share," he says, "but keep that perspective" about the many contractors in particular who maintain loyalty to coaxial cable for this application.
"I believe video on 4-pair UTP will grow to be 15% in the next year for new installations," says Tom Russell, vice president of marketing at Quabbin Wire & Cable (www.quabbin.com). Then he offers the other side of today's reality. "The installed base of existing systems will continue to make adds and changes using the in-place technology."
So, if those numbers prove true, 85% of new installations will be coaxial cable, plus more footage of coax will ship for changes or enhancements to the heavily embedded base.
Yoder and Russell don't believe Category 7 is a threat to coaxial cable either. In fact, they say other constructions are more likely threats. "I don't see Category 7 taking any share in the U.S.," says Yoder. "Fiber will take market share away from UTP cable before Category 7 does. The market will continue to expand Category 6's capabilities to serve applications."
Russell concurs, offering additional examples:"Augmented Category 6 UTP is now being defined by the TIA for 10-Gigabit Ethernet applications. Bandwidth and performance characteristics to 625 MHz will follow within six months. This will open other applications, such as video, to this newer channel. Shielded Category 7/Class F will remain inactive within the TIA for the near future."
He adds, "However, we are seeing more activity for overall shielded Category 5e and Category 6 applications in military, banks, casinos, point-of-sale systems, and industrial Ethernet. These applications are very specialized and require shielding for security or electromagnetic interference suppression."
What the future holds
Russell predicts that coaxial cable won't be deployed in corporate LANs any more than it has recently. And he credits UTP technology for its dominance in that market:
"Theoretically and based on actual calculations, coaxial designs and fiber designs have far more operating potential in networks compared to 4-pair; however, the continuing increase in useful life, growing applications, actual bandwidth, and faster throughputs for 4-pair UTP networks has been amazing."
Russell adds, "These advances are being driven by market pressures from the huge UTP installed base and also by incredible advances in active gear design at the chip level. Can this continue beyond 10 Gig? Is the market willing to trash its existing infrastructure? Quabbin Wire believes that market reality and answers to these questions will keep UTP copper the dominant media for the next four to five years."
Graybar's Yoder focuses on the home as one place in particular where coaxial cable will maintain a strong foothold. "With fiber-to-the-premises, we will see an increased use of coaxial within the premises, especially in residences," he says. "Coaxial continues to be a good value for the customer, and the residential standard [TIA/EIA-570A] provides for the use of coax. Coaxial cable is inexpensive to install, so it will continue to be put into new construction." One issue with coaxial cable in residences, he points out, is that the 570A standard does not define or specify the quality of the coaxial cable.
Yoder also notes, interestingly, that coaxial cable is a viable solution for Voice over Internet Protocol.
So, expect to continue seeing growth for coaxial cable, if not necessarily in corporate Ethernet LANs, then in other niches where it has shined for many years.
Patrick McLaughlin is chief editor of Cabling Installation & Maintenance.