24-pair Cat 5e handles high-density GigE
The MRJ21, developed by Tyco, is now available through Electro Standards Labs.
Aug 2nd, 2010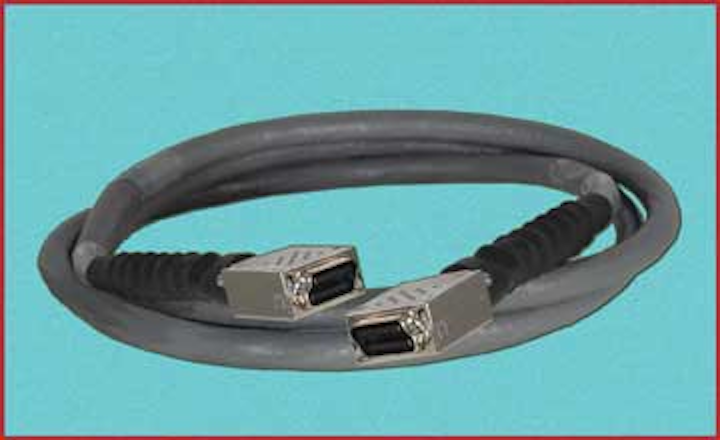 The MRJ21 cable assemblies, now available from Electro Standards Laboratories, are high-density high-performance 24-pair modular copper cables.
The factory-terminated and -tested Cat 5e assemblies capably handle Gigabit Ethernet transmission and are RoHS-compliant. The connectors feature 48 positions and contacts. Standard and custom lengths are available.
The e-commerce site of Electro Standards Labs features MRJ21 manufacturer Tyco's part numbers as well as ESL part numbers for cross-reference.