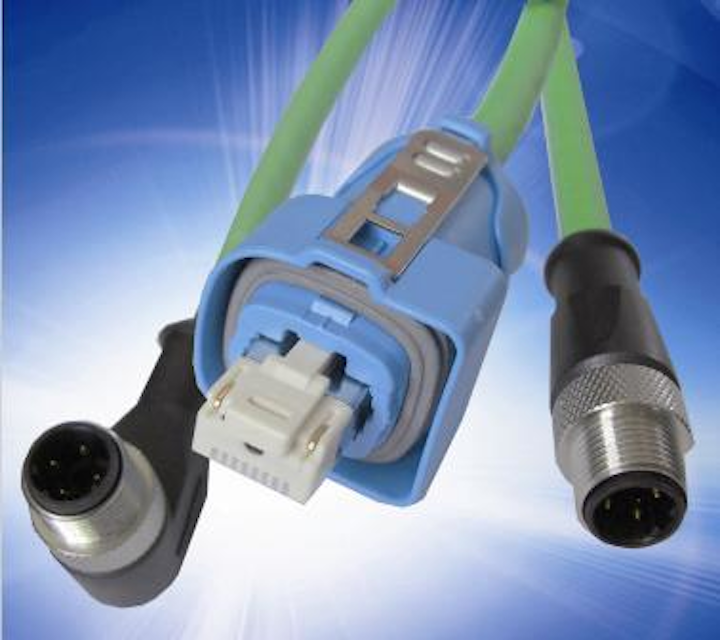 The Y-ConRJ45 converter cable from Yamaichi Electronics is an M8/M12-to-RJ45 assembly suitable for industrial use. According to Yamaichi, the converter cable allows simple cabling from Industrial Ethernet systems to sensors, actuators and encoders that use M8/M12 connectors.
The 8 signal contacts within the RJ45 plug can be accompanied by 2 additional contacts for power. In all versions of the cable, the M8/M12 plugs have 360-degree shielding to protect against electromagnetic interference. The RJ45 and M8/M12 connectors are IP67 or IP20 rated against environmental hazards.
The M8/M12 interfaces are available in a variety of orientations, including male and female as well as 90- and 180-degree angles.