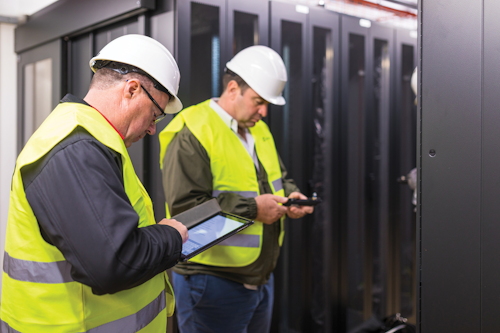 By Peter Pa
nfil,
Vertiv
The most aggressive growth in the data center space is happening in hyperscale and edge facilities. A lot has been written and said about this, and from the perspective of someone who consults on data centers of every size, it's mostly true. The common extrapolation of that trend is that, because the large and small spaces are growing, the middle must be shrinking. This isn't entirely accurate, and accuracy is important in this discussion.
Despite a movement toward consolidation, the data center middle class—largely comprising traditional enterprise facilities—remains the largest segment of the market. The more relevant issue for the enterprise is adapting to this new data center ecosystem in a way that optimizes the spectrum of the network. If they fail to do so, those dire forecasts of shrinkage of the middle may yet prove accurate.
What will that adaptation look like? Already, organizations with multiple data centers are consolidating those resources into single facilities, and this will continue. Those consolidated data centers may be existing facilities or new, smaller, more-efficient buildings—but either way, they should move toward technology and design upgrades that enable better integration with cloud and edge resources. In some ways, the timing of these consolidations is fortuitous; many existing enterprise facilities are 10 to 20 years old, built at the height of the enterprise data center phase. They are showing their age and likely overdue for a significant technology refresh that will improve efficiency and reliability.
Remember, organizations are maintaining their enterprise data centers largely to house and manage data they consider too valuable to place in the cloud or at the edge. The new enterprise facility is far from an afterthought; it's a critical IT hub.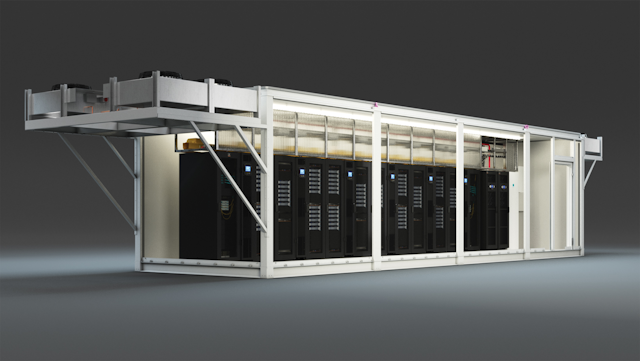 But it's not enough to build a good, solid Tier 3 or Tier 4 data center and consider your IT problems solved. The interplay between the enterprise and the larger ecosystem is absolutely critical, and the new enterprise facilities should be designed with that in mind. These facilities will be smaller, but more efficient and secure, with high levels of availability—consistent with the mission-critical nature of the data housed within. And they will act as the hub for an increasingly complex, dynamic and distributed network that is moving toward a software-defined future.
So, what does that mean for enterprise design and those who have to implement strategies?
Availability matters. Let's start with what doesn't change. As we mentioned earlier, these new enterprise data centers will house data that organizations will not trust to the cloud. They may be smaller and certainly should be designed to optimize operations, but they are as business-critical as ever. They will be hardened to ensure availability and security. From an infrastructure perspective, that means power and thermal management still matter.
As the facilities shrink, higher rack densities could come into play, introducing opportunities to consider innovative power and cooling strategies. Security is an important consideration as well, but that's not exactly business as usual—which brings us to the next crucial factor.
Securing access points. Remember, the next-generation enterprise data center isn't an IT island. It's likely to be a hub for a large, distributed network of cloud and edge resources.
That model, while powerful, introduces a multitude of security concerns. That kind of connectivity means access points that must be secured not only at the edge, but also in the enterprise data center at the core of the network. Secure gateways are an important tool for edge deployments, but also within the core facility, effectively partitioning various equipment and preventing unfettered access in the event of a hack.
Those gateways also can serve as valuable management tools, enabling effective monitoring and management of downstream assets. Of course, these sprawling networks require some degree of automation, and that places a premium on up-front design. And never forget in these new enterprise data centers …
Connectivity is king. Simply expecting a traditional enterprise data center to suddenly function in this new ecosystem is unreasonable. There's a pretty significant shift from the core-to-edge design toward edge-to-core design. Edge locations aren't just outposts managing local data storage and access while being focused on data transmission and instructions from the core. They must be far more integrated, capable of two-way transmissions and remotely manageable. They're influencing the design of the core data center far more than ever before.
Remember, enterprise facilities weren't intended to act as the de-facto control center for a hybrid network of cloud and edge resources with unprecedented intelligence and control capabilities. They must be designed with this functionality in mind or fairly radically re-engineered to make it possible. That means more fiber, more wireless capabilities, probably more storage and certainly more intelligent equipment operating on modern communications protocols. In order to take advantage of new technologies such as IoT, 5G and to adapt to changing workload environments, look for scalable, smart and efficient technologies that comply with trends on the horizon, for a future-ready infrastructure.
Use the new toys. Whether it's more-intelligent, efficient UPS systems, innovative and elegant thermal solutions, or highly connected data center infrastructure management, today's technologies present plenty of opportunities to improve energy efficiency and reduce and optimize service and maintenance in the interests of reducing operating costs. Take advantage of the equipment refresh needed in this enterprise transformation to leverage advanced technologies and best practices to design and build a better, more-efficient, and more-powerful data center. Push utilization to improve your capital efficiency.
IT power and thermal demands change with every IT refresh and the power budget you used to need may have changed. Try to use actual power draw versus nameplate.
Also consider alternative energy sources and embrace new and different architectures. Rapid deployment designs are being increasingly adopted for cloud, colo and edge applications to address the need for more compute capacity and quick rollout, and the standardized/customizable nature makes it a strong consideration for enterprise as well. Even the most tightly integrated modules still require customization to accommodate and fully leverage cloud and edge resources along with ensuring compliance with local standards, codes and interpretations.
Don't forget about commissioning. One of the most effective strategies for ensuring an optimized facility or system is to include commissioning during the building of the data center. It pays for itself throughout the lifecycle beginning in the construction phase, where commissioning streamlines the process, thereby minimizing rework, change orders, and delays—keeping the project on schedule and on budget. Once operational, commissioning continues to deliver in the form of lower operating costs, improved energy efficiency and safety, and reduced downtime.
To ensure a coordinated, efficient effort and a high-quality solution from the start, consider instituting a project management program to continually assess power, cooling, rack-and-stack, safety and security requirements in order to implement best practice infrastructure solutions and equipment. The project should be managed to assure all aspects are coordinated and meet the project timeline.
A knowledgeable project management team will supervise all subcontracted personnel, ensure quality installation of all equipment and conformity to the engineered design, as well as your specific, regulatory and industry standards.
Service. Supporting this new enterprise means reviewing your preventive maintenance activities. To keep processes at peak operational performance and ensure reliable operation, periodic maintenance is a must.
Having a properly planned and executed maintenance program will reduce unplanned repair costs and costly breakdowns. It also ensures the integrity of your technology, increases productivity and extends equipment life as well as providing essential documentation for maintenance activities.
Bottom line? This new data center model requires new thinking from the electrical design community. The next-generation enterprise data center facility is more complex then ever before, leveraging distributed IT resources, thereby requiring planned and strategic integration to ensure seamless, secure network operation.
Data center proprietors must be able to visualize a network beyond the walls of the enterprise and realize that far-reaching vision with creative, innovative approaches to network availability, security, operations and connectivity.
Perhaps most importantly, those professionals who will be designing and installing new technology must embrace the reality that building these next-generation enterprise data centers is not an effort with an end date. The value electrical personnel will provide in this evolution is long-term. It is a true lifecycle relationship requiring ongoing engagement.u
Peter Panfil leads global sales for Vertiv's Liebert AC power business. He has more than 30 years of experience in embedded controls and power, and applies power and control technology to industry-proven and emerging technologies.