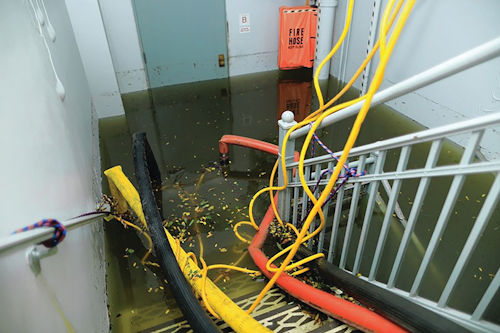 The Uptime Institute's annual data center survey takes the proverbial temperature of data center owners and operators. The institute describes its survey as "the largest and most comprehensive in the industry." The report reveals "what owners and operators around the world are thinking, doing, and planning in the areas of efficiency, resiliency, workload replacement, climate change, staffing, and new technology adoption," the institute added.
The complete report is available to Uptime Institute Network members. The organization publishes a multiple-page excerpt that summarizes several of the survey's findings. The detail in this article is derived from the excerpt of the Uptime Institute's ninth annual data center survey, which was completed during March and April 2019.
The institute dubbed 8 data points as "key findings" from the 2019 survey. We list them below. However, one of the institute's "other notable findings" is: "Climate change is not causing the data center industry a lot of concern. As in 2018, half operators said they are not currently preparing for climate change, with more than half of that cohort stating that their existing plans are sufficient (30% of total respondents). There were small increases in the number re-evaluating flood risk, site selection and their ability to deal with rising temperatures, compared with last year."
In April we published an article by Jason Hood of Roxtec International titled "Water mitigation in data centers." In the article, Hood makes the case that climate change poses the potential for disastrous consequences in data centers. Apparently, according to the Uptime Institute's most recent survey, many data center owners are not taking the measures Hood recommends.
Here are the key findings from this year's Uptime Institute survey.
The large, privately owned enterprise data center facility still forms the bedrock of corporate IT and is expected to be running half of all workloads in 2021.
The staffing problem affecting most of the data center sector has become a crisis. Sixty-one percent of respondents said they had difficulty retaining or recruiting staff—up from 55% a year earlier.
Outages continue to cause significant problems for operators. Just over a third (34%) of all respondents had an outage or severe IT service degradation in the past year, while half (50%) had an outage or severe IT service degradation in the past 3 years.
A lack of visibility, transparency and accountability of public cloud services is a major concern for enterprises with mission-critical applications. A fifth of operators surveyed said they would be more likely to put workloads in a public cloud if there were some visibility. Hal of those using public cloud for mission-critical applications also said they do not have adequate visibility.
Improvements in data center facility energy efficiency have flattened out and even deteriorated slightly in the past 2 years. The average PUE (power usage effectiveness) for 2019 is 1.67.
Kilowatt (kW) rack density is rising, following a long period of flat or minor increases, causing many to rethink cooling strategies. Uptime Intelligence regards this as a medium- to long-term trend.
Ten percent of all respondents said that their most recent significant outage cost more than $1 million ("most recent" could have been at any time in the past).
The data center sector continues to be dominated by men. Only 5 percent of respondents said women represented 50% or more of staff, while a quarter had no women at all among their build, design or operations staff.
Other notable findings, as identified by the Uptime Institute, include: power loss was the biggest cause of outage (33%) while network issues were close behind at 31%; a majority of enterprises expect to mostly operate their own edge data centers or use a mix of their own and third-party operator facilities; over the next 5 years, automation and artificial intelligence will not reduce data center staffing requirements, but beyond 5 years automation will reduce staff requirements.
You can download the Uptime Institute's excerpt here and find out more info about its network membership here.