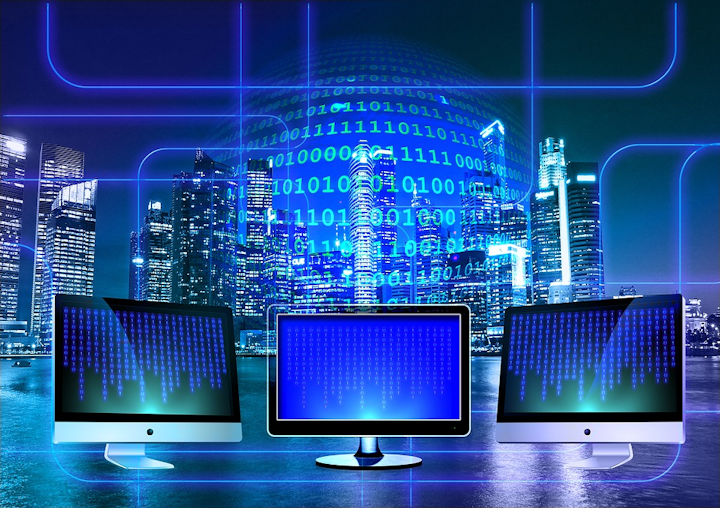 Pixabay/geralt
CenturyLink (NYSE: CTL) says it plans to spend several hundreds of millions of dollars to enhance its edge networks to support edge compute services. The initiative will initially see the creation of more than 100 edge compute locations across the U.S., which CenturyLink will use to deliver hybrid cloud and managed services.
The service provider says it will be able to deliver these services via the integration of high-performance, low-latency networking with major cloud service provider platforms in customized configurations. The Tier 1 service provider will back the new edge infrastructure with its current 450,000 route miles of fiber-optic infrastructure.
That fiber network connects to more than 2,200 public and private data centers and more than 150,000 on-net, fiber-fed enterprise buildings, the company says. CenturyLink also will expand network colocation services in what it termed "many key markets" to enable customers and partners to run distributed IT workloads close to the network edge.
MORE NEWS:  CenturyLink taps Corning for 4.7 million miles of intercity fiber
The service provider says the fiber network/edge facilities combination will be able to serve local locations within 5 msec of latency.
"Digital transformation is gaining momentum as enterprises across all verticals look to technology to improve operational efficiency and enhance the customer experience," comments Melanie Posey, research vice president and general manager at 451 Research, via a CenturyLink press release. "As business processes become increasingly distributed, data-intensive, and transaction-based, the IT systems they depend on must be equally distributed to provide the necessary compute, storage, and network resources to far-flung business value chains."
"Customers are increasingly coming to us for help with applications where latency, bandwidth and geography are critical considerations," concludes Paul Savill, senior vice president, product management, CenturyLink. "This investment creates the platform for CenturyLink to enable enterprises, hyperscalers, wireless carriers, and system integrators with the technology elements to drive years of innovation where workloads get placed closer to customers' digital interactions."