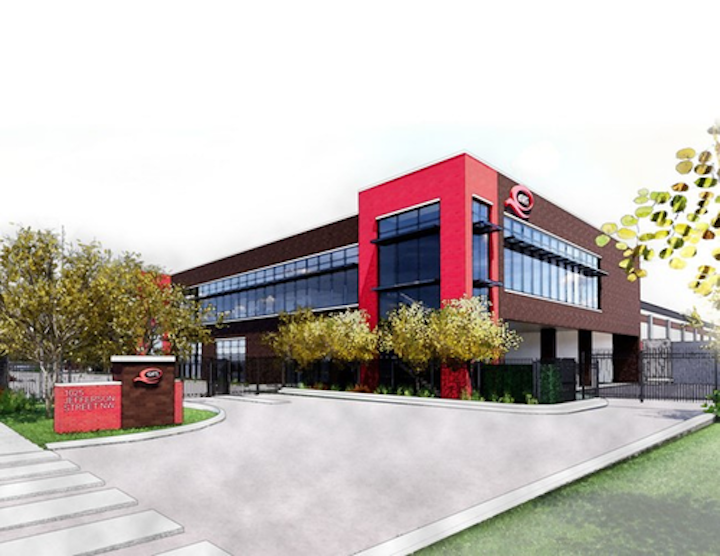 QTS
QTS Realty Trust (NYSE: QTS) recently launched an expansion of its Atlanta-Metro data center campus.
The data center services provider says it plans to add a new facility with more than 250,000 square feet of leasable capacity and 72 critical MW of incremental power capacity. The first phase is expected to be completed by the middle of next year. In the words of a press release, QTS says it already has "an existing strategic hyperscale customer" as an anchor for the new data center; the customer expects to move in as soon as the facility opens.
QTS acquired its Atlanta-Metro campus in 2006. The campus currently serves approximately 250 customers and features more than 2000 cross connects and access to more than 200 network, IT services, and cloud providers, says the provider. Nearly fully occupied, the existing facility encompasses nearly 970,000 gross square feet and contains over 500,000 square feet of raised floor capacity. The company also owns approximately 76 acres of adjacent land in Atlanta, which provides the footprint for further expansion.
Chad Williams, chairman and CEO of QTS, commented, "We are excited to add incremental, sellable capacity in a strategic market where QTS is already the market leader supporting over 500 customers between our two existing sites. Witnessing the immense development and growth of the community surrounding our downtown Atlanta data center site over the past decade has been extraordinary. We look forward to continuing to work in close partnership with community leaders to further define Atlanta as an important destination for leading hyperscale technology companies and enterprise customers."