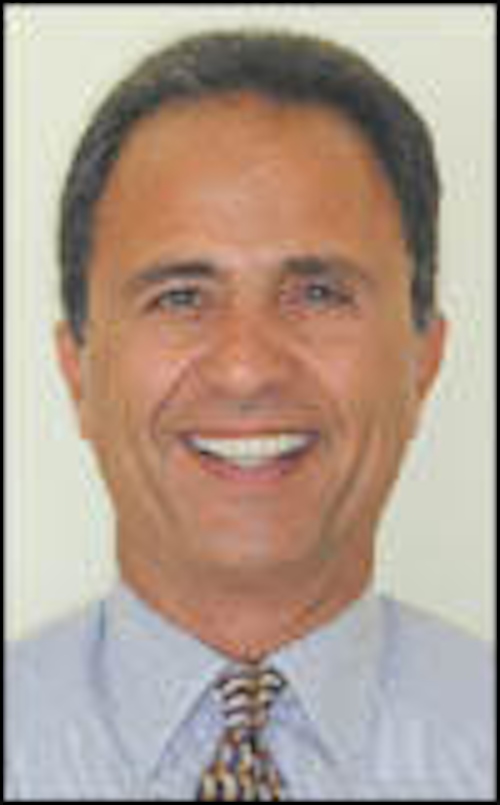 Division 17 is an initiative created to ensure that telecommunication systems are "designed into" a building during the design phase of the project vs. the more traditional method of "retrofitting" it into the building while it is being constructed.
The cabling profession will change profoundly if Division 17 is incorporated into the MasterFormat. If it is implemented, the division will recognize communications-cabling infrastructure as a building system. This means the communications-cabling system professional will have new responsibilities with respect to the overall construction project.
To get a feel for a user's perspective on Division 17, Cable Installation & Maintenance talked with Sal Almilli, project engineer for Datasite, Inc. (www.datasite-usa.com), and David Adams, president of AMC Engineers (www.amc-engineers.com). Almilli has held engineering and marketing positions with Liebert Corp. and Data Aire, and has been involved in the design and installation of data center support systems including voice and data since 1980. Adams is a founder of AMC Engineers in Anchorage, Alaska, and has more than 25 years of engineering experience. He is a licensed professional engineer with a bachelor's and master's degree from Stanford University.
Both men have differing views on the impact of Division 17. The following are their answers to questions provided by Cabling Installation & Maintenance.
1) Proponents of Division 17 praise it as a means by which technology systems-including voice, data, and video infrastructure-will be incorporated, in detail, into the MasterFormat. Another proposal in front of the Construction Specifications Institute calls for the incorporation of technology systems into Division 16, thereby expanding that division. Do you believe the MasterFormat should include more-detailed specifications of voice, data, and video infrastructure? If so, does it matter to you whether the specifications are broken out into a separate Division 17, or incorporated into Division 16?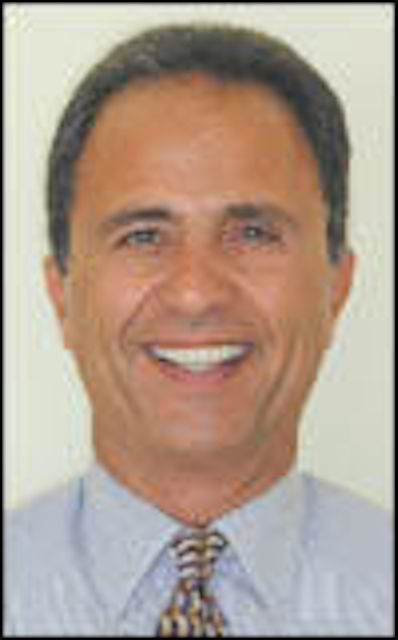 Click here to enlarge image
Almilli: "I don't believe more detailed specifications for voice, data and video infrastructure should be provided in the MasterFormat. Sophisticated IT professionals and many CEO's exclude this portion of the work along with data center infrastructure from the general bidding process. They want knowledgeable cabling engineers and contractors design and install their voice, data and video infrastructure. They usually do not want to go through a general construction contractor to deal with the cabling contractor who in most instances was the lowest bid on the project. Most IT professionals want direct relationships with cabling contractors long after the building is completed. They want similar relationships as with their equipment vendors."
Adams: "Yes and no. Yes, more detail is required, but the rapid rate of change of the systems proposed for Division 17 makes them impractical for CSI to maintain as anything but a framework.
"When I received BICSI's Division 17 promotional flyer (July 2001), I asked myself if moving cable plant (17100), data/LANs (17200), voice systems (17300), AV systems (17400), WAN/Dial Tones (17500), etc., and particularly Building Automation (17900), could ever solve the problem of divisions 15 and 16 each usually requiring multiple specialty subs. The practical answer was an emphatic "no"! All it will do is create a new division where multiple contractors are required to execute the work. The mature organizational umbrellas provided by Division 15 Mechanical and Division 16 Electrical subcontractors will be lost. New conflicts will arise that the proponents of Division 17 have not considered, and they will spread across, among and between all the divisions 15, 16 and 17. If it happens, the transition will be messy.
"Any effort to standardize telecom specifications must address the most important part of the equation for systems such as ANSI/TIA/EIA-568-B telecom backbone and horizontal systems: the installer's qualifications. This is not a simple matter. Each region has contractors who are qualified, and others who are marginal. Each region also has products which are supported by good representation and distribution, and those that are not so well supported. The specifier's challenge is to find the right mix of qualifications and products that are compatible and competitive with one another. It is a high-skill, high-value work effort by the specifying engineer. Including telecom in the overall project bid documents raises the bar of performance needed. It is a very formal process that many after-the-fact designers and installers may not fully appreciate. This is one reason that CSI's specification for telecom systems must be an open framework."
If you believe the MasterFormat should include more-detailed specifications of voice, data, and video infrastructure, does it matter to you whether the specifications are broken out into a separate Division 17, or incorporated into Division 16?
Almilli: "If more technology systems specifications were to be added including voice, data and video infrastructure to the MasterFormat, I would prefer it to be included under Division 17 rather than expanding Division 16. This will provide clearer separation of the scope of work performed by different trades."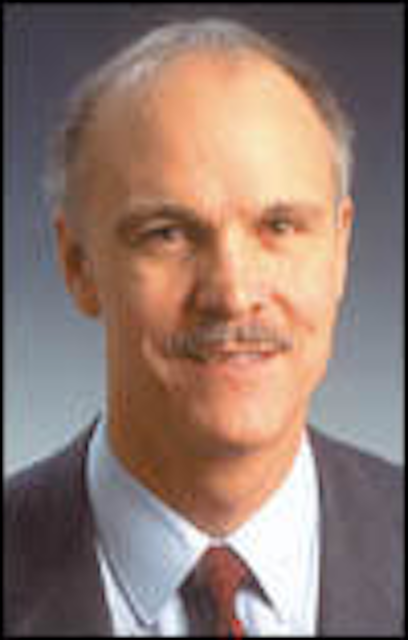 Click here to enlarge image
Adams: "It definitely matters. Our professional electrical and mechanical engineering practice successfully delivers very large and complex projects under a 16-division format.
"Division 17 is not necessary, and Division 17 is not sufficient in itself to fix the problems it purports to address. There are strong reasons to not add the overhead of another spec division to the CSI system.
"Point 1: Division 17 is not necessary. If Division 17 truly was the only way to get projects done correctly then no good work could be done without it. The fact is, our firm and others we know of routinely engineer telecommunications systems for projects from $1 million to over $100 million construction value using the present Division 16 specifications and E-series drawings. If we did not enjoy such consistent success using Division 16 and E-drawings, we'd be a major supporter of Division 17. How do we gauge this success? By results. Our work is well engineered as an integral part of the planning process, it is competitively bid by carefully qualified installers using approved products, is skillfully installed, and properly commissioned. The system works well.
"Similar challenges exist in Division 15 with the computerized controls, which is a far more complex problem than is the telecom work. Division 15 holds the controls specifications, usually in 15900s, and the controls contractor may be a sub to the mechanical sub or directly to the general.
"Point 2: Division 17 is not sufficient. The problems summarized by well-intentioned proponents of Division 17 are the result of a broken process. It has nothing to do with Division 17. If owners and architects are going to fail to plan to include telecom systems that are now in Division 16, moving them to another division will not help. There is nothing I can see in the creation of Division 17 that will change the behavior of owners and architects. I have seen no arguments that address the real problem or which demonstrate how Division 17 will magically fix these problems.
2) The trade press has given some attention to the idea that cabling contractors may have to change some business practices if Division 17 becomes a reality. Please share your thoughts on how you believe your business practices may change if:
A) CSI adopts Division 17 as cabling-industry advocates have proposed it, or
B) CSI expands Division 16 rather than establishing a separate Division 17 for technology systems.
Almilli: "Our business practices will not change by the inclusion of Division 17 (or expanding Division 16) since we work directly for the IT manager (owner). We always have and always will coordinate our work very closely with the architect, engineers, general contractor and subcontractors. We participate in the weekly "trailer" meeting when appropriate. Our project schedule must interface seamlessly with the master schedule so that the project is completed on a timely basis."
Adams: "If CSI adopts Division 17 as cabling-industry advocates have proposed it, Division 17 will pull integral pieces out of Division 15 and 16 and create an unnatural and illogical marriage of unrelated specification sections into a new division, while potentially severing natural linkages between work elements. For example, does Building Automation (17900) really belong with Cable Plant (17100)? No. But is the Cable Plant (16710) reliant on a proper raceway/pathway/box/fitting system (multiple Division 16 sections)? Absolutely. How about controls and controlled equipment specified in Division 15? There are more examples of problems such as this than we have space to discuss the subject.
"Our firm practices both electrical and mechanical engineering, so we will at least be able to deal with it, with some difficulty. Single practice electrical and mechanical firms will have a very difficult time coordinating responsibilities. Architects, who usually are ultimately legally accountable for all 16 (or now 17) CSI divisions will be put in the position of parsing out sections of Division 17 to their engineers. It's an unreasonable thing to require of them.
"What proponents of Division 17 seem to be missing is the fact that all specifications and drawings are traceable back to individual licensed professional engineers on a project. All work that is mechanical in nature is usually performed by mechanical engineers, and likewise for electrical and communications work. Legal responsibility is indirectly assigned by way of entire divisions. Engineers who apply their signature and seal to a set of documents accept personal liabilities that no corporate shield can deflect. Disrupting the natural grouping of work by lumping unrelated specialties into a new division will create more potential for conflicts within the design documents. Indeed, just putting an engineering contract with responsibilities and professional fees into place will become much more difficult with no offsetting benefit.
(The question was related to how I think Division 17 would affect my firm's business practices. But I would also like to point out some impacts that Division 17 will have on cabling contractors that presently come onto a project after the fact.)
"Designers must master CAD and know the intricacies of preparing complex contract documents. CAD is expensive to purchase, it requires very expensive computing and plotting equipment and it requires highly trained users. AutoDesk frequently "upgrades" the software, and upgrade migration is mandatory. It's expensive and it has a steep learning curve each time.
"Mastering the telecommunications field is easier than mastering either CAD or the entire body of Contract Document preparation. How many of the proponents of Division 17 know what the designations "CDT" or "CCS" mean? Designers working outside the present architectural process will be at a great disadvantage to incumbent registered electrical engineers.
"Finally, and this is the real deal breaker for "designer" firms, is the issue of insurance. Architects usually head up design teams. They also typically have costly errors and omissions insurance, and the smarter ones require all of their sub-consultants to have it also. Errors and omission insurance is generally available only to professionally licensed (registered) professional engineers and architects. Not having errors and omission insurance will disqualify many of the non-PE "designer" advocates of Division 17.
"If CSI expands Division 16 rather than establishing a separate Division 17 for technology systems, this is how we operate now. Remember, too, that Division 15 and to some extent Division 13 presently address some of the portions of the proposed Division 17, and we believe they should continue to do so. Every competent engineering firm we know of has incorporated all of the proposed Division 17 sections into the present 16-division framework. Electrical and mechanical sub-contractors routinely parse out portions of the work in "their" respective CSI divisions when they do not posses adequate internal qualifications. And we expect this will remain the case with or without Division 17."
3) Based on your experience in new construction projects, would you say architects do or do not adequately consider voice, data, and video cabling when designing buildings? Or, are your experiences so diverse that it would be unfair to generalize?
Almilli: "Many architects do not adequately consider voice, data and video cabling when designing buildings. The architect usually provides very limited information such as quantities and type of drops at each location. Firms such as ours that work directly for the IT manager usually provide the architect and engineers with detailed specifications for voice and data cabling as well as data center requirements. These items include computer room seal, fire-rated enclosures, conduit and stubs for cabling, motorized dampers, roof platforms for remote condensers and so on. They are included as part of the architect's drawing package that goes for bid through the general contractor. The other critical items such as the actual communications cabling, computer room air conditioners, UPS, power distribution, access flooring, grounding, fire suppression, facility monitoring and seismic bracing are designed and installed by firms such as Datasite. Therefore, a separate drawing package is prepared for the cabling and data center for plan check and permits."
Adams: "The architects and owners we work with are aware of the need to provide cabling systems in new and remodeled buildings. They look to their professional engineering consultants for guidance on the intricate details. The standards and products are changing fast, and the demand for telecom room space adds to the architect's challenge to meet finite budgets. If there is a lack of cable planning leadership, I suspect it can be traced back to the design funding. The old saying, "follow the money," will usually lead to the source of such problems in construction. If there is no project funding provided for someone to lead a technical subject, whom then will step forward and do it? I believe the answer to this question underlies the whole Division 17 debate."
4) Bottom line: Would Division 17 be a "good thing" or "bad thing" for you and your business? Why?
Almilli: "We don't expect our firm to be affected whether Division 17 is adapted or not as long as aggressive IT professionals and CEO's take the initiative and the lead in the initial design process. They understand that information technology systems and data center infrastructure is the lifeblood of most businesses today. As engineers and contractors, we need to continually participate, interact and educate the IT professional.
"The exclusion of a portion of the work, such as data center support systems, from the architect's design has been going on for over 20 years. The specifications for these critical systems are already included in the CSI MasterFormat under several divisions. Voice, data and video infrastructure are also considered critical systems. Therefore, in my opinion, the inclusion of Division 17 will essentially not change anything in the way most cabling contractors do business."
Adams: "Bottom line, it would be a bad thing. It will increase costs and add complexity with no commensurate benefit either to the owner the architect the contractor or us.
"The six new T series drawings included in the Division 17 proposal imposes an overly stiff structure that is not needed. Incorporating complex (multi-million dollar) telecom projects into a set of bid documents does not require T0-T5 to be successful. If this were to be the law of the land, our cost of engineering will go up and the clarity of our presentation will be diminished.
"What does Division 17 mean to a professional engineering enterprise such as ours?
Will it affect the amount of business we see? No.
Will it provide technical solutions for previously intractable problems? No.
As proposed, will it improve our work product? No.
Will it lower our cost of production? No.
Will pulling specialty work out of divisions 15 and 16 create a single division where one sub can independently execute all the work? Rarely.
"Yes, there are problems with how telecom and other specialty low voltage systems are planned into facilities. There are better ways to solve them working within the present CSI structure.
"Division 17 is the wrong approach to the problems. I recommend against its adoption for the good of all concerned."