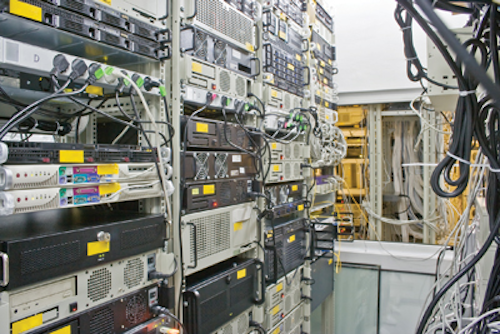 From the October, 2014 Issue of Cabling Installation & Maintenance Magazine
A number of cabling-system providers have added DCIM, data center infrastructure management, to their portfolio of offerings.
Over the past couple years, a number of companies that have long provided layer-one cabling-infrastructure systems for data centers have made the business decision to also offer data center infrastructure management (DCIM) systems to their customers. The expansion into DCIM provision has taken a number of forms, from partnering with established DCIM providers, to acquiring such capabilities, to one case in which a company reworked its entire business approach to become a DCIM-first vendor.
As for what DCIM is, exactly, one provider of it-iTracs (a CommScope company)-explains that it "means many things to many people. It is a relatively young term that represents an emerging class of IT physical infrastructure solutions." The editors of the DCIM page on Wikipedia have settled on the following definition (at least for now): "a category of solutions which were created to extend the traditional data center management function to include all of the physical assets and resources found in the facilities and IT domains. DCIM deployments over time will integrate IT and facility management disciplines to centralize monitoring, management and intelligent capacity planning of a data center's critical systems … Full DCIM deployments will involve specialized software, hardware and sensors." That page notes that as of 2014, more than 75 vendors self-identified as providing some fashion of DCIM.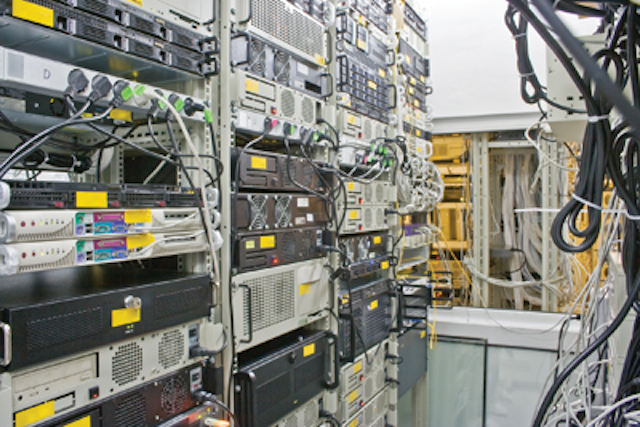 DCIM packages help data center administrators tackle the unenviable task of documenting, and monitoring the performance of, a data center's many and varied physical assets.
Expert analysis
With DCIM covering essentially every functional part and system of a data center, it is no surprise that so many organizations provide DCIM. Product and system providers within each IT market segment and each facilities market segment see an opportunity to serve their traditional customer base by providing DCIM and, in doing so, broaden their customers' visibility to the wider data center ecosystem. The cabling segment of the IT market is among them.
Because the definition of DCIM can be somewhat free-form, a count of its providers may be as well. One of the more prolific analyst organizations examining DCIM is 451 Research (www.451research.com), which, in a recent analysis, pegged the number at 55. Rhonda Ascierto, a senior analyst with 451 Research, has authored several analyses of the DCIM market and its providers. One such analysis, authored in May 2014, examined the market position of RiT Technologies (www.rittech.com), which was referred to earlier in this article as the company that has reworked its business approach and become first and foremost a DCIM provider. RiT made Ascierto's analysis publicly available. In it, the analyst sized up the competition by saying, "To some degree, RiT competes against more than 55 DCIM suppliers, whose products can vary widely in terms of features and complexity." However, the competitive analysis also boils down the cabling-provider-as-DCIM-vendor dynamic, saying, "RiT's chief DCIM rivals are other data center cabling suppliers whose DCIM software also has sophisticated connectivity features. … Perhaps RiT's closest competitor is Chicago-based Panduit … Another direct competitor is iTracs, a pure-play DCIM company … There is also Cormant, a smaller supplier that began as a connectivity management specialist and is now one of the more successful pure-play DCIM companies."
The market's movements by way of acquisition can be told in the Panduit and iTracs stories, and Cormant has made some notable partnership agreements with cabling suppliers.
Acquiring the capability
In March 2013, CommScope (www.commscope.com) acquired iTracs, at which time it said the deal would "strengthen [its] position in infrastructure management, enabling CommScope to provide one of the industry's most comprehensive and automated infrastructure management platforms."
Kevin St. Cyr, senior vice president of enterprise solutions with CommScope, commented, "Together with iTracs, we can provide business enterprises around the world with the broadest and best possible solutions for designing, managing, monitoring and planning data center infrastructure. iTracs Converged Physical Infrastructure Management [CPIM] will build upon CommScope's imVision solution to position us with a platform that we believe will bring to our customers best-in-class network and power infrastructure documentation and asset management."
The company also vowed to keep the iTracs platform open, and run iTracs as an independent entity, enabling continued collaboration with other cabling-system vendors.
In February of this year iTracs released version 3.1 of its software package. At that time 451 Research's Ascierto examined the company, providing written analysis that iTracs also made available for public consumption. Within that analysis Ascierto noted, "iTracs gives CommScope a management application layer above its existing cabling products that spans DCIM, networking, intelligent building lighting and fuel cells … CPIM, like other DCIM suites, includes power and environmental monitoring, and asset management, change and configuration features. iTracs was a pioneer in 3-D visualization capabilities for DCIM, and one of CPIM's strengths is identifying and visualizing real-time thermal issues and simulating corrective action. CPIM also has capabilities around mapping connectivity interdependencies and network service availability, including port-level management.
"In late 2013, iTracs launched a CPIM developer community, called ourDCIM, following a year-long trial. The goal is to have an open exchange of data between CPIM and third-party software and systems, including IT service and other IT management systems, building management systems and other DCIM products."
In its analysis of both RiT and iTracs/CommScope, 451 Research offers its take on the vendors' strengths and shortcomings. As one might imagine, with both documents being made public by the respective subjects of the analysis, the overall analysis was positive. Following is what is called "The 451 Take" from each.
From the document titled "Seeking a turnaround, RiT marshals its DCIM forces," 451's Ascierto says, "RiT is poised to push further into the global DCIM market, where it will face intense competition. RiT is one of a handful of cabling companies that have also become DCIM suppliers. The core features of RiT's CenterMind software are solid and its connectivity management capabilities are advanced. To be a formidable DCIM competitor, RiT needs to establish credibility and build its profile as a software supplier, and focus on conveying how connectivity management-a relatively new area of DCIM-can benefit users. RiT may also have to make CenterMind's connectivity features available to all, not just its hardware users."
In a document 451 Research calls an "Impact Report," titled "iTracs updates its DCIM suite and pricing, adds Intel power capping," Ascierto observes, "Many DCIM suppliers are struggling with the long sales cycles and fragmented deployments that continue to bedevil the DCIM market. Yet, unlike most, iTracs now has the financial and operational backing of a much larger parent company. We don't expect its new power-capping features from Intel will drive growth (most DCIM suppliers that license Intel DCIM have had tepid user uptake). iTracs has improved the usability of its software, and its new pricing approach is more aligned with the market. Combined with its expansive features and its integrations with other systems-and as part of CommScope's long-term growth initiative-iTracs is now better positioned on several fronts."
The pricing modifications mentioned in the 451 Research analysis refer to iTracs' decision to "unbundle" CPIM, providing customers the opportunity to purchase specific modules as opposed to exclusively offering CPIM in its entirety.
A more-recent acquisition than CommScope's purchase of iTracs positioned Panduit (www.panduit.com) even further into the data center infrastructure landscape than it already had been. The May 2014 purchase of SynapSense was not a DCIM acquisition per se, because SynapSense's forte is the wireless monitoring and cooling-control of data center facilities. However, as the company described when making the acquisition, and others concurred, making SynapSense a Panduit company complemented the earlier (2012) acquisition of Unite Technologies. The company already offered a management system that was characterized as DCIM, and the Unite acquisition added to its capabilities.
When the acquisition was announced this past May, SynapSense-president-turned-Panduit-vice-president Bart Tichelman commented, "The broad portfolio of Panduit physical infrastructure hardware, services, and DCIM software and SynapSense solutions are highly complementary. Together we will provide our customers with unparalleled capabilities in environmental monitoring, energy management, power and cooling control, device and network asset management, and capacity management. We now have the most-comprehensive DCIM suite available and are very proud to be part of the Panduit family."
Industry partnerships
In addition to the acquisitions shaping the maturing DCIM market, partnerships between cabling-system providers and DCIM developers have emerged. For example, in March DCIM provider Cormant (www.cormant.com) posted yet more analysis notes from 451 Research-this set analyzing Cormant's partnerships. In late 2013 Cormant entered separate partnership agreements with Belden (www.belden.com) and Corning (www.corning.com). It noted that Cormant also has maintained a partnership with HellermannTyton's UK-based business (www.hellermanntyton.co.uk).
In her analysis of Cormant, 451 Research's Ascierto provided this context: "Cormant … was founded in 2001 as Cormant Technologies. It released its software product CableSolve in 2003, for connectivity and cable management. Since then, CableSolve has evolved into a complete DCIM suite and, in 2012, the product name was changed to Cormant-CS. Although Cormant-CS can also be used in non-data-center buildings, it is increasingly being used in data centers, and the portion of its total sales from non-data-center deployments-now about 20 percent-has shrunk steadily since 2009.
"One of Cormant-CS's differentiators is its lifecycle management capabilities," Ascierto continued, "which cover 'cradle-to-grave' tracking of devices, from purchasing to deployment (including asset moves between sites) to asset disposal. Cormant was one of the first DCIM suppliers to focus on mobility; Cormant-CS integrates with a variety of handheld barcode readers and other mobile devices."
Belden made a public announcement of its partnership with Cormant in June. At that time, Cormant chief executive officer Paul Goodison said, "By combining Belden's leadership in data-connectivity solutions with Cormant's pure- play expertise in DCIM, we offer a world-leading combined solution to customers. The partnership has already yielded successful customers in multiple countries and that is just the beginning for this relationship."
Encouraging words
Michael Salvador, Belden's technical solutions manager, added, "Data centers encompass more physical and virtual assets and consume more power than ever before, making them far more complex than they were just five years ago. To improve operational efficiency, minimize risk of downtime and effectively plan for the future, data centers need complete visibility, control and management of data center assets, capacity and environmental requirements."
Salvador has authored several blog posts about DCIM, including one titled, "You've Purchased DCIM. Now What?" In it, he details the must-do actions behind the following bullet points: Create a game plan; monitor and evaluate; ensure consistency; know your needs; and remember the bigger picture. He elaborates, "Think of all the ways that a piece of data center equipment is touched-from the time it is purchased and installed, to its end of life and ultimate disposal. And also consider all of the business units that 'touch' a piece of equipment throughout its lifecycle. Use this information to determine what information to track, to define which content fields within the DCIM solution are important to the organization, and how much granularity is needed. Create a game plan for implementation. Determine what the most-important information is to populate in DCIM first. What are the low-hanging fruit? Start there and don't get off course. Remember to stay focused on your primary objectives and the main features of the DCIM platform that will address your primary pain points."
Later, under "Know your needs," he advises, "Discuss with all stakeholders which reports and dashboards are needed, and set up reporting intervals that make sense. For each component on a DCIM dashboard, decide on how much historical data to show and at what level. And remember that there is much more to information analysis with DCIM than pure physical-layer information; think about the ability to find available capacity for future equipment. For example, integrating intelligent PDUs, power metering and energy monitoring with DCIM can help you understand energy consumption from a more-holistic perspective and allow you to create 'what-if' scenarios for future equipment placement."
This type of practical direction is fitting, considering the variety of sources from which data center administrators can acquire DCIM systems. Those who opt to purchase DCIM from their cabling vendors likely will expect a level of service, pre-, para- and post- sale, that they receive from these vendors when purchasing structured cabling products and systems. DCIM is a relatively new offering for several cabling-system suppliers, and in many cases it is an entirely new experience for their user customers.
Patrick McLaughlin is our chief editor.