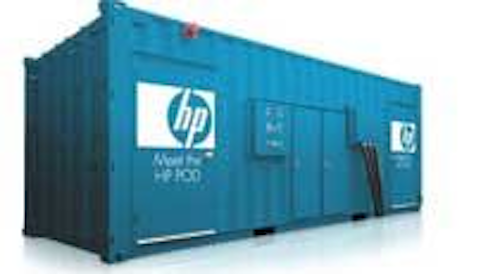 Hewlett Packard has unveiled a container–based data center—the HP Performance Optimized Data Center, or HP POD—designed for data center growth flexibility while minimizing expansion and rising energy costs.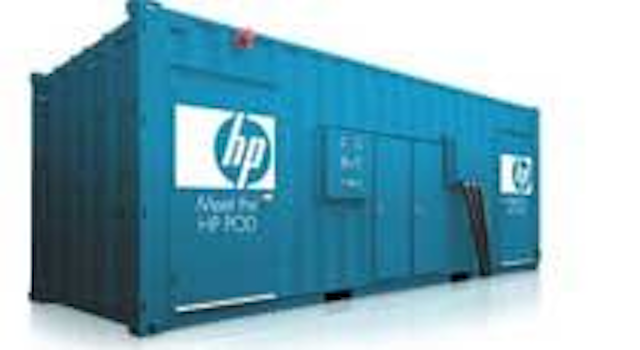 HP PODs offer the equivalent of a 4,000–plus square foot data center.
Click here to enlarge image
Each HP POD (www.hp.com/products/pod) offers the equivalent of 4,000–plus square feet of typical data center capacity that ships within six weeks of the customer's order. It provides more than 3,500 compute nodes, or 12,000 LFF hard drives (or any combination) in a 40–foot shipping container. Power capacity is up to 27 kilowatts per rack, and conven–tional access to all equipment includes front, rear, and overhead. IT and POD management is available either remotely or locally.
Offering flexible configurations optimized for power or density, the HP POD lets customers quickly upgrade or extend the capacity of their physical infrastructure to meet specific business needs. Infrastructure services include assessment, preparation and deployment, as well as data center design and planning through EYP Mission Critical Facilities (a company of HP).
HP says the POD is designed for companies looking to deploy a new data center within weeks, as a temporary expansion site during a new data center build–out, as a disaster recovery solution, or for new or alternative data center growth strategies.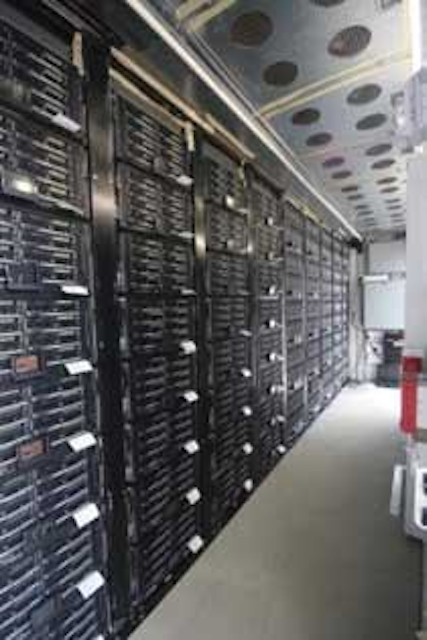 Each 40-foot container includes more than 3,500 compute nodes or 12,000 hard drives.
Click here to enlarge image
"With HP PODs, customers have more flexibility to balance their capital expenditures and operating expenses while quickly and seamlessly meeting their needs for additional capacity," says Christine Martino, vice president and general manager/scalable computing and infrastructure organization at HP. "HP's POD approach allows customers to deploy world–class, scalable, highly power–efficient data center resources quickly, and ships in just six weeks."
PODs are built to order and delivered through HP Factory Express, the company's customization, configuration and integration services organization. HP PODs can deliver a wide range of servers, storage, and networking equipment, ready to power–on at the customer's site.