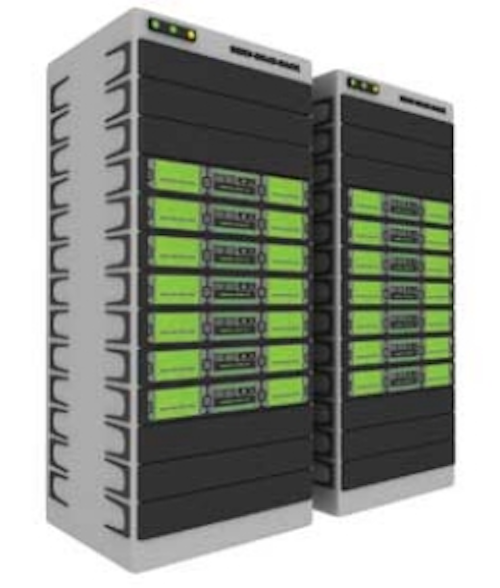 The recommendations laid out by the Environmental Protection Agency have paved a path for data center managers to follow.
It has been more than two years since the United States Environmental Protection Agency (EPA; www.epa.gov) issued its final report to Congress on server and data center energy efficiency. In that report the agency outlined three approaches data centers can take to improve their overall energy efficiency. In ascending order of efficiency gains, the EPA described "improved operation," "best practice," and "state-of-the-art" measures.
Among the "improved operation" measures are server consolidation, elimination of unused servers, a modest adoption of energy-efficient servers, enabling power management on all applicable servers, and a modest decline in energy use for storage equipment. The "best practice" measures incorporate all the previously listed steps, some of them to a greater extent—namely, moderate server consolidation, aggressive adoption of energy-efficient servers, and moderate storage consolidation. The final step up, "state-of-the-art" practices, call for aggressive server and storage consolidation as well as enabling power management at the data center level of applications, servers, as well as networking and storage equipment.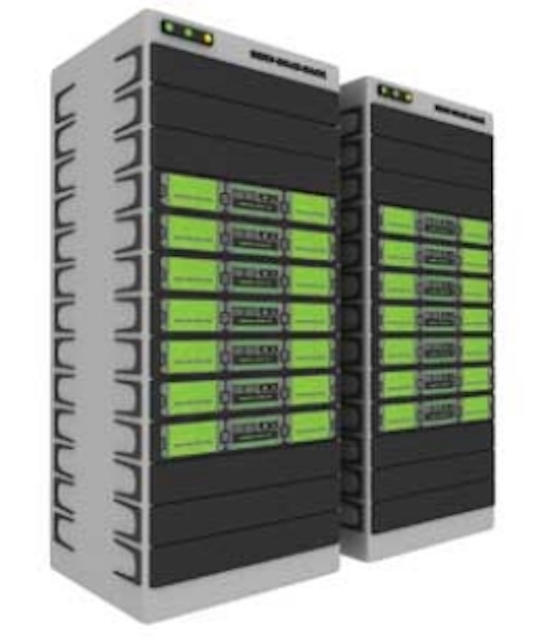 In May 2009 the Environmental Protection Agency issued Version 1, or Tier 1, of an EnergyStar program for computer servers. The agency is currently developing a Tier 2 specification, aimed at making servers even "greener" by holding them to an active-mode efficiency rating.
Since that report was issued in August 2007, the EPA has implemented its EnergyStar program for servers, and is on the cusp of officially launching the EnergyStar program for data center facilities. Throughout the development of these specifications the agency has consistently remained focused on the energy-efficiency theme. Not surprising, of course, considering the agency's name and its focus on protecting environmental resources. But some of the EPA's recent statements and activities have indicated it intends to look beyond the single dimension of electrical-power consumption in its measurement of energy efficiency.
Computer server specification
The specification for servers went through four drafts before being issued as a final spec, called Version 1.0, in May 2009. EPA generally refers to this initial effort as Tier 1. Already the agency has begun efforts to produce what it is calling a Tier 2 server specification.
According to the agency, "As part of Tier 2, EPA will be investigating methods with which to evaluate efficiency of servers while completing actual computing, transitioning the program from the current foundation developed for the Tier 1 specification." It has already produced an initial draft of a Tier 2 specification, distributed it to stakeholders, and held a workshop for those stakeholder in late September.
A primary objective of the Tier 2 effort is to develop an active-mode efficiency rating tool for servers. Earlier this year EPA's Andrew Fanara co-authored a position paper on the current state of energy and performance benchmarking for enterprise servers. That paper concluded, in part, "While the use of TCO [total cost of ownership] as a purchasing tool has increased, more transparency is needed to identify operating costs that are specifically attributable to energy consumption, and to highlight the role of inefficient computing practices in exacerbating these costs.
"The community responsible for server performance benchmarks is well-positioned to contribute to the development of new metrics which include energy efficiency in addition to computing performance. The consortium-based development structures and open process for sharing performance data that are the hallmarks of performance metrics would also serve the development of energy efficiency metrics. Numerous benchmark organizations have already recognized this opportunity by developing independent methods to collect energy on power information as a standard practice.
"The server industry as a whole … continues to focus primarily on setting new benchmark records for maximized workloads. By incorporating energy measurement into benchmark results, the industry can help mainstream product configurations become more competitive in the marketplace based on optimized operational and efficiency performance."
Data center facilities
Early 2010 remains the projected timeframe for the EPA to release the model it will use to determine which data center facilities will receive the EnergyStar rating. Like other EnergyStar programs, the one for data centers will work on a 1-100 scale based on collected data. Facilities that score 75 or higher—meaning they are in the highest 25 percentile of all applicants—will gain the EnergyStar rating.
In a Web conference on September 29, the EPA unveiled the metric it will use to determine where facilities fall in that 1-100 scale. The agency will not use established measurements power usage effectiveness (PUE) or its reciprocal, data center infrastructure efficiency (DCiE). Rather, the EPA has established EUE—energy usage effectiveness—as the benchmark by which it will evaluate data center facilities that apply for the rating.
During the Web conference, the EPA emphasized that this measurement will quantify overall energy consumption, including natural gas, diesel and other fuels, rather than simply power consumption. Additionally, EUE calculations will be made based on source energy rather than site energy, as is the case across the board with EnergyStar programs.
The agency has dedicated part of its EnergyStar Web site to the topic. On that site it explains, "Most building managers are familiar with site energy—the amount of heat and electricity consumed by a building as reflected in utility bills. Site energy may be delivered to a facility in one of two forms: primary and/or secondary energy. Primary energy is the raw fuel that is burned to create heat and electricity, such as natural gas or fuel oil used in onsite generation. Secondary energy is the energy product (heat or electricity) created from a raw fuel, such as electricity purchased from the grid or heat received from a district steam system. A unit of primary and a unit of secondary energy consumed at the site are not directly comparable because one represents a raw fuel while the other represents a converted fuel. Therefore, in order to assess the relative efficiencies of buildings with varying proportions of primary and secondary energy consumption, it is necessary to convert these two types of energy into equivalent units of raw fuel consumed to generate that one unit of energy on-site. To achieve this equivalency, EPA uses the convention of source energy."
During its Web conference the EPA also stated it likely will use consumption data from uninterruptible power supplies (UPS) as a proxy measurement for information-technology energy. In its initial research, the agency gathered data from 121 data centers. Of those, 108 supplied data from UPS meters while only 42 supplied data from power distribution unit (PDU) meters. Consequently, EPA concluded the use of UPS data would allow more data centers to participate in the program.
Further, UPS measurements will be used in the EUE calculation. The EUE calculation, then, will be total source energy divided by UPS energy.
The full audio and slide presentation from the EPA's Web conference, which detailed several findings from approximately a year's worth of research into the 121 participating data centers, is available at the agency's Web site. EPA plans to host another information-sharing Web conference in November.
Industry voices
The Green Grid (www.thegreengrid.org) made a presentation during EPA's stakeholders workshop on the Tier 2 server initiative. A few days later, it joined representatives of the EPA and the United States Department of Energy (www.energy.gov) at a forum held in New York City. At that forum, The Green Grid presented the results of a recently completed assessment of a mid-tier data center operated by the EPA, along with recommendations for next steps that EPA can follow to improve efficiency.
"We applaud EPA's leadership in opening up their operations to this level of examination, and we encourage other organizations to work with us to develop standards to explore ways they can improve their own operations," said John Tuccillo, the group's chairman. "If the EPA can deploy techniques that improve efficiency by 20%, they can save $15,000 per year in this one data center. [Research firm] IDC estimates there are 75,000 similar-sized data centers across the United States, and if all of them could achieve that same level of savings, more than $1.1 billion in annual energy costs could be avoided in data centers across the country."
"We want to thank The Green Grid for their commitment to helping improve energy efficiency in data centers across the globe," said Linda Travers, acting chief information officer and acting assistant administrator in the EPA's Office of Environmental Information. "This is an excellent first step in the government's path to operating as efficiently as possible."
Whether the agency is conducting industrywide research to establish best-practice approaches, or closely scrutinizing the inner workings of one of its own facilities, the EPA is continuously focusing on achieving greater energy efficiency within data centers, as it has been for several years.
Patrick McLaughlin is chief editor of Cabling Installation & Maintenance.