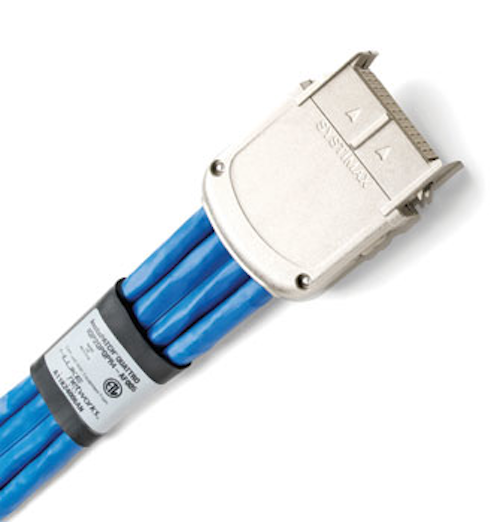 From the October 2012 Issue of Cabling Installation & Maintenance Magazine
---
A practical view of what it takes to install an infrastructure to meet government needs
By Rich Tkac, American Systems
While both businesses and government share many of the same data center concerns, federal government standards are many times more rigorous to achieve. Especially as the federal government is undergoing data center consolidation, planning to close 1,200 data centers by 2015, it is necessary that new facilities meet the highest standards for cost effectiveness, security, scalability, availability of information and environmental responsibility.
Cutting costs, improving quality
As the government is cutting costs and consolidating unnecessary data centers, those currently being built must integrate the most cost-effective approaches, starting with the infrastructure. Even though the government is on a budget, there is no room to cut quality.
Using preterminated cable can better meet the government's needs and help cut costs, without sacrificing quality. Preterminated cable eliminates an additional step while constructing the facility. This can help save significant amounts of time during the building process by better aligning with the contractors' schedules. When building a data center, the walls need to be built before the cabling can be installed. As a result, the telecommunications contractor is often one of the last trades in the facility. Preterminated cabling makes it possible to reduce installation time to meet milestone completions even if other contractors are running behind.
Additionally, the advanced planning necessary for using preterminated cable means the footage needed for specific cable runs will be exact. Preparation required for preterminated cabling includes determining cable lengths and verifying type of connectivity prior to purchasing the cable. This translates into significant money saved because excess cable will not be purchased. When bought in bulk, excess cable can result in as much as 20 percent waste-a huge amount when considering the size of the data center.
Government agencies, including managed projects within the General Services Administration, have multiple data centers using preterminated cable, cut to specific lengths. This has minimized waste costs and ensures timely and efficient installation as soon as the space is available for the infrastructure.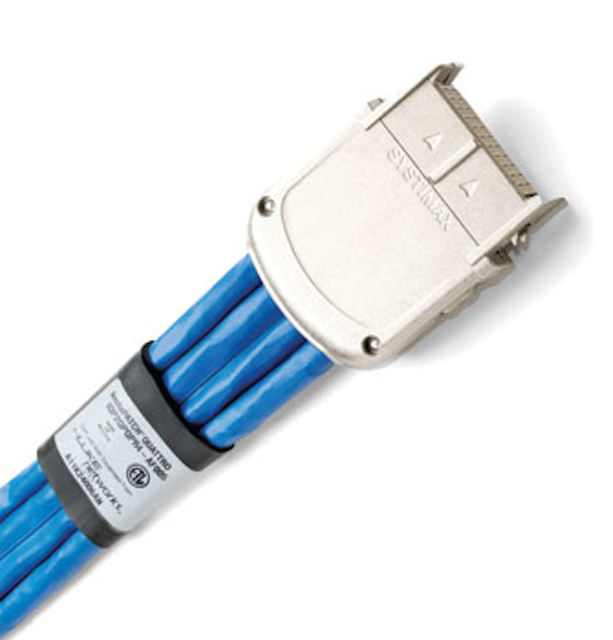 The recently introduced InstaPatch Quattro from CommScope is an example of a copper-based preterminated cabling system for use in data centers. Copper and fiber-optic preterminated systems can provide efficiencies in federal-government data centers in part because their predetermined lengths mean no excess cable will be purchased. Editor's note: This photo was provided by CommScope upon the release of InstaPatch Quattro and used here for illustrative purposes. It was not supplied nor endorsed by this article's author.
Protection from cyber criminals
High-security government data centers benefit from secret, Top Secret (TS) and Top Secret/Sensitive Compartmented Information (TS/SCI) cleared personnel working on the facilities. While the beginning of the project may not require secured personnel, as the project reaches completion and installation begins, the need increases. Therefore, many of the telecommunications technicians must possess security clearances.
From the very start of the planning process, a security-cleared designer of record will allow the data center end user to more-freely discuss full requirements and goals of the center. For instance, if the data pertains to national security, a cleared designer has a full picture of the agency's mission and can determine the best way to keep the data safe. Once the building is complete, it is necessary for cabling infrastructure and physical access to the center to be secure. These physical protections are commonly referred to as protective distribution systems (PDS). There are various PDS that may be installed to protect data centers. Alarm systems, which alert necessary individuals if a cabling system is being tampered with, are a common form of protection. Hardened carrier PDS can allow for the use of interlocking connectors rather than welded conduit joints to provide easy access for future data center growth.
Installing data in multiple locations, referred to as point of presence (POP), is another area where security comes into play. Multiple POPs provide a backup means of outside communication, should it become necessary. These are often housed underground, providing physical protection from intruders as well as preventing any damage that may occur as a result of future work performed on site.
Preparing for the next generation
With the popularity of mobile devices and social networks today, the amount of information available to the federal government is increasing at an exponential rate. It is estimated that 90 percent of the information we have available today was made available in the past two years. A data center designed only to store and process the amount of information available today will be too small by the time the facility is constructed. While it is possible to anticipate growth, available information is increasing so rapidly that it is critical to make the infrastructure scalable. In addition to size, factors related to security and other capabilities need to be accommodated by scalable infrastructure.
One of the keys to creating a scalable data center is installing power and cooling systems that will adjust to constantly changing data center demands and increasing data and energy use. Elements like cooling provided through tiles and chimneys allowing for discharge of additional heat make it possible for data centers to increase storage to almost double the energy capacity of a traditional facility.
Ensuring constant availability
For these data centers it is vital that data, which may be confidential or include federal government or military security information, is made available at all times. This means that high-security data centers must be built to Tier III or Tier IV specifications. Some of the requirements that make the 99.982- and 99.995-percent availability of information possible include multiple POPs, duplicate power sources and resistance to natural or manmade disasters, in addition to the potential use of seismic termination hardware.
POPs play a huge role in ensuring information is always available. Multiple paths of transmission are designed into the facility and its spaces. Numerous POPs, as well as locations for cable distribution, allow any loss of service to be immediately picked up through another cabling path so there is no drop in availability.
Data centers constructed to perform duties associated with high levels of classification many times require equipment to be installed in a manner consistent with that of seismic activity. This means all items in the data center including equipment racks, cabinets, cable infrastructure and incoming services must be installed to higher standards than those associated with commercial practices. Occasionally, the infrastructure will need additional support points within the building to ensure that in an event of either a natural or manmade disaster, equipment-support frames, cabling infrastructure and systems are operable and intact.
Backup critical infrastructure systems, like power and cooling, also have redundant systems. Data centers have multiple sources for electricity from their power providers, in addition to backup through uninterruptible power supply (UPS) systems and generators. These must either have the ability to shut down information-technology (IT) systems and switch to another POP, or to operate the facility at a predetermined minimum level.
Smaller, greener space
Government data centers follow guidelines to minimize the impact on the environment and energy. Using Leadership in Energy and Environmental Design (LEED) guidelines, government data centers can be constructed to use more of the space for non-critical infrastructure. LEED covers a wide range of ways structures can accommodate environmental concerns, ranging from employees' commute options to the way the structure handles environmental factors like rain water. Facilities are adopting LEED strategies to decrease the amount of energy expended on storage by limiting lighting, using modern energy sources and taking advantage of natural environments for cooling.
One way to impact the energy consumed by a data center is through lighting. Replacing fluorescent fixtures with new low-voltage light-emitting diode (LED) lighting leads to a minimum of 40 percent yearly energy savings. Additionally, maximizing natural light through the physical design of the space can reduce the need for even these energy-efficient bulbs. In addition to taking advantage of natural light and other relatively straightforward ways to reduce power consumption, less-obvious elements like the design and installation of rack and cabinet layouts can improve efficiency of cooling systems and reduce power consumption.
Cabling infrastructure is designed with a high-density, low-footprint mentality. Preterminated cabling provides clear benefits to the "green" factor of a data center, as less waste is produced from excess cable.
By aligning with LEED guidelines, the federal government has made a significant commitment to green buildings, including data centers. While many data centers are being closed, those remaining or being built will have to meet green standards.
Designing data centers for the federal government requires many considerations to make the operations cost-efficient, secure, scalable, accessible and green. Cabling infrastructure is key to achieving these priorities.
Rich Tkac is vice president and executive director of American Systems (www.2asc.com), heading the firm's design and installation services.