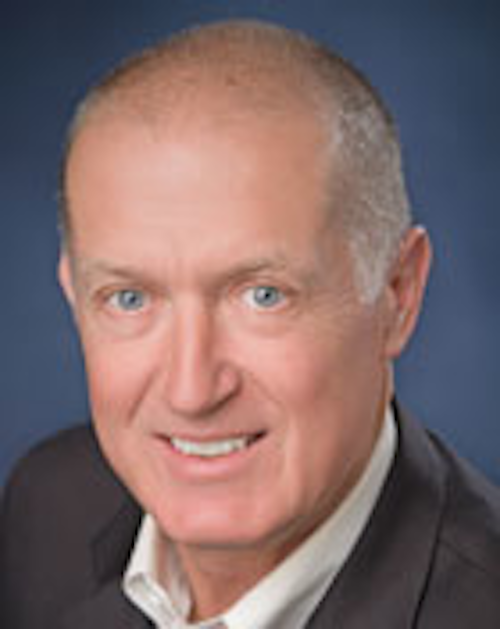 From the March, 2015 Issue of Cabling Installation & Maintenance Magazine
In late 2014 Kevin St. Cyr, senior vice president, enterprise solutions with CommScope, authored a document identifying what he believes will be some of the key trends influencing enterprise networks in 2015. He pointed out that the turning of the calendar from 2014 to 2015 "signals the midway point of the decade ... We are as close to 2020 as we are to 2010."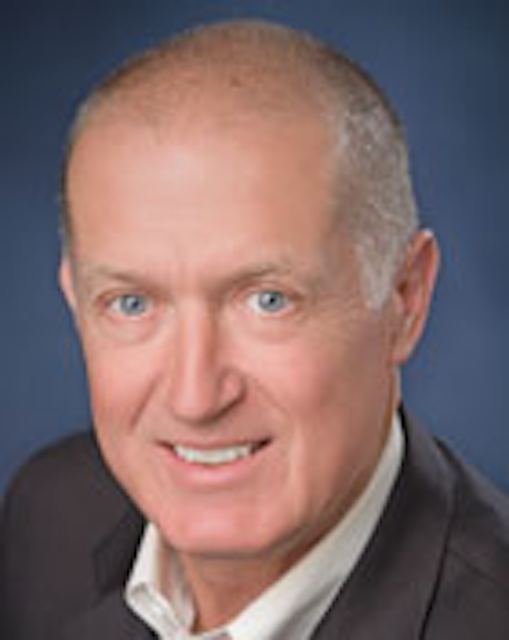 St. Cyr elaborated on the following seven trends that he sees as particularly influential this year: 1) The Internet of Things is upon us; 2) The importance of sensor networks in the building; 3) Crowning of Category 6A; 4) Continued adoption of fiber solutions; 5) The unleashing of Category 8; 6) The modular (data center) mix; 7) A better understanding of DCIM.
This prognostication has been covered in some detail in multiple media outlets, including being referenced in the February issue of Cabling Installation & Maintenance ("A sense of intelligence in buildings and beyond," February 2015). St. Cyr granted us an extended interview, in which we expanded on several of the trends he identified and also took on some other topics.
CI&M: You touched on the importance of sensor-based networks in buildings. These network types look like a potential growth area for communications and related infrastructure. Can you provide an overview of sensor technology, its uses in communications systems to this point, and its potential for the future?
St. Cyr: It ties in with the IoT-Internet of Things. We've been enabling the IoT, through connectivity, for many years. A sensor network combines sensors and a software solution. The sensors collect data, and as more and more data is collected, an organization can apply analytics. These analytics give the user of that data a means of making decisions; that can mean a person making decisions or the decisions can be automated.
What uniquely positions CommScope is we have wired and wireless connectivity that enables the sensor network, and we've been offering these sensor-based solutions for more than 10 years. It started with our iPatch offering and has migrated to imVision, which includes asset management and change management in an intelligent building. In the data center, iTRACS allows for asset management and change management in both IT and facilities equipment-helping you manage key resources like IT assets, physical space, power and network connectivity. For example, when was a particular server installed? When will it need to be changed or refreshed? How much is that server being used? This capability, enabled by iTRACS, allows data center managers to plan intelligently. It can let the data center manager know, for example, that by next year 80 percent of the data center will be at load. That data center manager has this information available through a customized dashboard with sensors and software that are collecting, aggregating and analyzing this information.
Stepping outside the data center, in the everyday office-building environment, our Redwood system has connectivity and an engine that is software-based and looks like a server, fitting into a 19-inch rack. Redwood is widely seen as enabling an intelligent lighting system, and its sensor network can be coupled to LED light, but it does not have to be coupled to LED lighting. When coupled with lighting, the sensor network knows-senses-when a room is occupied and unoccupied. If I walk into an unoccupied room, the lights likely will be off. When the network senses my presence via motion sensors, the lights turn on. Sensors in lighting networks can do even more than that; they can sense when sunlight reaches into a room and when it does, reduce the power delivered to the light accordingly. The sensor network also can integrate with the building's HVAC system to regulate the environment according to occupancy in a room or space.
We've also embarked on space optimization, which can be deployed with or without LED lighting, that gives the ability to optimize how space in the building is used to serve the needs of the workforce while also minimizing overall real estate costs. Today many building owners do not have a firm grasp on how often individuals are in the office-the number of days per week, the number of hours per day. They are unsure how often conference rooms are used and many large organizations take a gut-feel approach to occupancy planning, and sometimes they can conclude they need to add more space based on this gut feel. The cost of adding space, especially in a major city, can be extremely high. So it is worth their while to have data on who uses the building, how often. If they try to find this out by walking through the space with a clipboard twice a month, they get two points of data over the course of that month. A sensor network is constantly collecting data and provides significantly more information. The more data collected, with the right balance of analytics, the better the decision-making can be.
CommScope, with our strong play in connectivity, is keeping our eyes open for relationships with sensor companies to provide value-added solutions for customers.
CI&M: You said that Category 6A is a viable carrier for next-generation indoor cellular wireless solutions as well as WiFi. Can you tell us how Category 6A is poised to meet the needs of both wireless types?
St. Cyr: The market for Category 6A finally is growing at a relatively significant clip. We see it as a growth market in the copper cabling systems world. One of the reasons it's growing is to support some new applications-one of which is 802.11ac wireless. Category 6A is the recommended wiring architecture to support the 802.11ac standard.
When I talk about cellular or DAS, I'm referring to a CommScope solution-ION-E. We're extremely excited about it because it uses Category 6A as the cabling architecture. For installers familiar with installing Category cabling systems, it is a comfortable technology and a new way for them to install cellular-supporting distributed antenna systems.
You can look at the status of copper cabling systems as glass-half-full/glass-half-empty. There are fewer drops going to each work area because of wireless applications driven by end-user mobility. But this trend is perhaps being offset by sensor networks, cellular and WiFi opportunities, and Power over Ethernet-driven applications. I'm still positive about the future of copper because of these opportunities and future applications as well.
CI&M: CommScope faces the challenges of meeting today's technology needs while also maintaining a solid perspective on longer-term direction for markets, technologies and products, as well as the organization itself. As we embark on the second half of the "2010s decade," can you tell us if there are certain areas-geographic, vertical-market, product/technology pipeline-that merit increased attention and perhaps increased resourcing for your enterprise solutions business?
St. Cyr: Certainly CommScope, as a global leader in infrastructure solutions, wants to service our customers where they are. Some markets-Europe and North America, for example-are more mature. Other regional markets have higher growth rates. For markets that have significant growth potential, like South America, certain Asian markets, and African markets, we want to have resources there backed by engineering and research-and-development.
As for vertical markets, we segregate them relatively simply: the intelligent building and the data center. That translates to our product and technology pipeline. The data center has been and continues to be the early adopter of a lot of technology. But the intelligent-building customer demands close attention also for reasons we've discussed earlier, including WiFi, cellular, and sensor networks.
As an organization, we are involved in the work being done on a number of standards, from wideband multimode fiber to Category 8. In the past 18 months we have gotten behind a PON [passive optical network] solution. We also are in the modular data center business. Many customers can't wait three to five years to design and build a data center. They need space far more quickly than that. With our Data Center On Demand solution, we can get them one in six to nine months.
CI&M: You mention the data center as a segment that continues to early-adopt technology. The data center market as a whole can be segmented into a number of different facility and user types. Can you encapsulate these types, their similarities and differences?
St. Cyr: There are four segments: 1) the traditional enterprise data center, 2) cloud or hyperscale, 3) service provider, and 4) multi-tenant/co-location. The enterprise data center is the corporate data center for an organization like a bank, hospital, or any large, medium or small organization. Altogether they represent about two-thirds of the market globally, but they are growing at the slowest pace. Some users are starting to migrate to the cloud for some applications while keeping their most mission-critical applications in house. This enterprise data center market, on the whole, is growing at a low-single-digit rate.
The other third of the data center market is experiencing higher growth rates-cloud and hyperscale facilities like Google, Microsoft, Amazon, Yahoo and Apple; service providers such as AT&T, Vodafone and Comcast; and multi-tenant and co-location facilities like Digital Realty Trust, which serve end-user organizations that want their equipment in someone else's facility.
What all these facility types have in common is they are interested in everything we bring to market-iTRACS, DCIM, imVision for some, next-generation fiber, and next-generation copper systems. Bandwidth is the common theme. They are all looking for bandwidth, and also all looking for cost-effectiveness. Every dollar they save on power can be used toward another server.
The data center market, in aggregate, remains dynamic. Companies serving these data centers need to be quick on their feet and close to the customer. Understand customer needs and provide solutions, or bring in partners to do so. Data center customers are in a hurry; they cannot afford to be out of bandwidth.