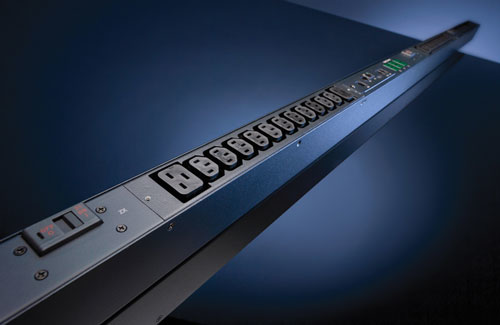 From the August, 2015 Issue of Cabling Installation & Maintenance Magazine
Surge protectors and power distribution units advance.
By Patrick McLaughlin
A handful of products recently introduced for enterprise and data center network administrators serve to protect and/or deliver power. In February, Tripp Lite (www.tripplite.com) announced it expanded its line of surge-protection products by introducing surge protectors with USB charging capability. "These models offer up to four USB charging ports, delivering up to 4.8 amps of power for fast charging of smartphones, tablets, MP3 players and other portable devices," the company said. "They feature up to six outlets and provide up to 2,100 joules of reliable surge suppression. Some models include compact, portable form factors and rotatable outlet options, while select models are TAA-compliant for GSA schedule purchases."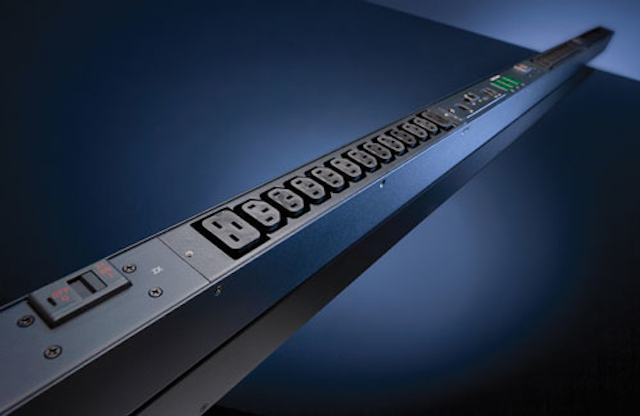 Server Technology's HDOT Switched PDU is built on the company's Pro2 platform, which it says is ideal where reliability and uptime are important.
Karenann Brow, director of product marketing for Tripp Lite, commented, "As mobile devices become more common in everyday life, people are looking for ways to charge their devices quickly and easily. Our new surge protectors give users additional AC outlets and convenient mobile device charging in one complete package."
In January Tripp Lite introduced a power-distribution unit (PDU) with the interesting characteristic that it also is an Ethernet switch. Claiming to be an industry first, Tripp Lite said, "These PDU Ethernet Switch Combos merge a PDU and unmanaged network switch into a single 1U device, saving IT managers valuable rack space. The NSU-G16 offers 8 outlets and 16 Gigabit Ethernet ports, while the NSU-G24C2 features 12 outlets and 24 Gigabit Ethernet ports. Both models have green Ethernet technology, which detects the length of a connected network cable and adjusts power consumption accordingly. They are ideal for server rooms, network closets, applications using wall-mount network cabinets and any environment where rack space is at a premium."
"They will help every IT manager accomplish what is always asked of them--do more with existing rack space," said product manager David Posner.
Also earlier this year, Server Technology (www.servertech.com) combined several of its recently developed technologies into a single PDU offering in the form of HDOT Switched on the Pro2 platform with Alternating Phase outlets. The company said the all-in-one cabinet PDU provides solutions for density, capacity planning, and uptime for data centers.
"Based on the success of our HDOT Smart product line released a year ago, we are now following that up with the release of three HDOT products in our switched family," said Travis Irons, Server Technology's director of engineering. "Our customers have spoken; they want more outlets in a smaller package, the right outlets in the right place, alternating phase outlets, and high operating temperatures."
HDOT--high-density outlet technology--combats the limited physical space that PDUs compete for in the data center rack, the company said, characterizing HDOT as "the smallest form factor PDU, which significantly increases real estate in the back of the rack by fitting 42 C13s in a 42U-high network-managed PDU device. That's over 30 percent smaller than a comparable PDU using standard outlets," Server Technology explained. "This was accomplished by removing the shell that surrounds commercially available C13 and C19 outlets, and creating a series of multi-outlet modules in a variety of configurations that fit into a common monolithic metal enclosure."
The PDU's alternating phase technology simplifies load balancing as well as cable management, the company noted, by distributing phases on a per-receptacle basis, resulting in shorter cable runs and associated improved airflow. "Prior to the advent of HDOT, alternating phase products were impractical to build due to low outlet density inherent with discreet commercially available outlets," the company added.
The PDU is built on Server Technology's Pro2 platform, which it describes as "a flexible and feature-rich hardware and firmware platform with higher on-board compute power, support for all modern security protocols, redundant features, and advanced customization all built in." The architecture is "ideal in any situation where reliability and uptime are important, particularly in high-temperature and high-security applications," the company concludes. It offers a page on its website through which customers can build their own HDOT Switched PDU.
Patrick McLaughlin is our chief editor.
More CIM Articles
Archived CIM Issues