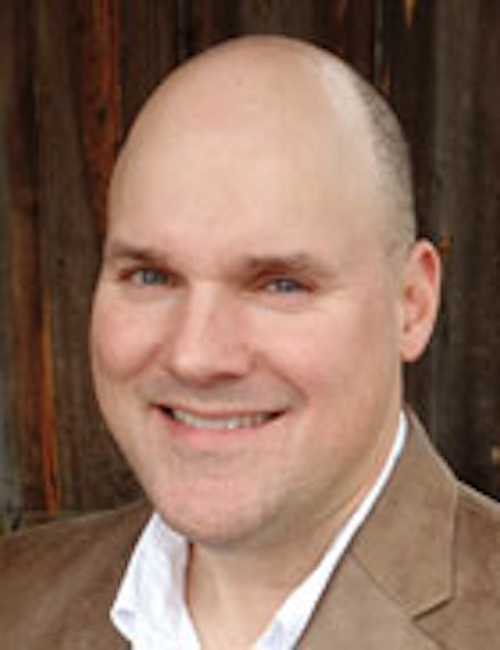 From the January, 2015 Issue of Cabling Installation & Maintenance Magazine
Compiled by Matt Vincent
MicroCare announced the appointment of Brian Teague as product manager for its Sticklers-brand fiber-optic cleaning products, effective from Nov. 17, 2014. Teague brings more than 18 years of fiber-optic experience to the growing Sticklers team.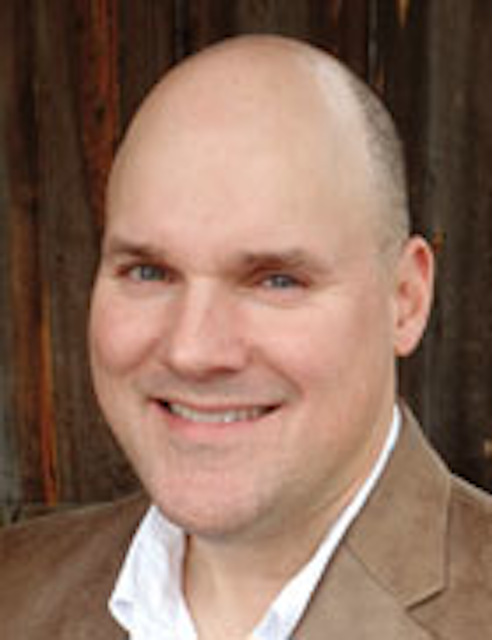 "He has worked broadly in the www. industry, and held various product management and business development roles," said a MicroCare representative. "He led the development of mechanical cleaning tools for a wide variety of fiber-optic connector systems and has participated in numerous standard-setting committees and discussions."
At MicroCare, Teague will champion Sticklers new product development and marketing programs. He will also support the sales network to develop new domestic and international market opportunities.
"He will be directly involved in managing the global Sticklers distribution network in the Americas, Europe, Middle East, Asia and Australia while also developing new OEM relationships," said the representative. "Brian is eager to share his technical expertise with customers, helping every company to find the fastest and most cost-effective cleaning answers."
Teague holds an MBA from Florida State University and a B.S. from the University of South Carolina. He will travel extensively in support of Sticklers customers while he continues to live in South Carolina.
---
MIMO DAS ceiling mount antennas provide high multi-port performance
Pulse Electronics has introduced a new line of distributed antenna system (DAS) in-building ceiling mount multiple-input/multiple-output (MIMO) antennas. Part of Pulse Electronics' PIMinator line of low passive intermodulation (PIM) antennas, the company says the new antennas have high port-to-port isolation and superior gain patterns for both ports 1 and 2, providing wireless carriers with improved data throughput and implementation flexibility. They operate from 698 MHz through 5900 MHz, and at -155dBc have some of the lowest PIM specifications on the market, asserts Pulse.
The company says its competitor analysis shows that the Pulse DASLTE500NFMIMO has superior performance. There is minimal crosstalk between the ports and horizontally stable radiation patterns across all frequency bands. Through Pulse's patent-pending innovation these antennas achieve -25dB or better of inter-port isolation, preventing a reduction in signal-to-noise ratio and maintaining a high network data-rate throughput.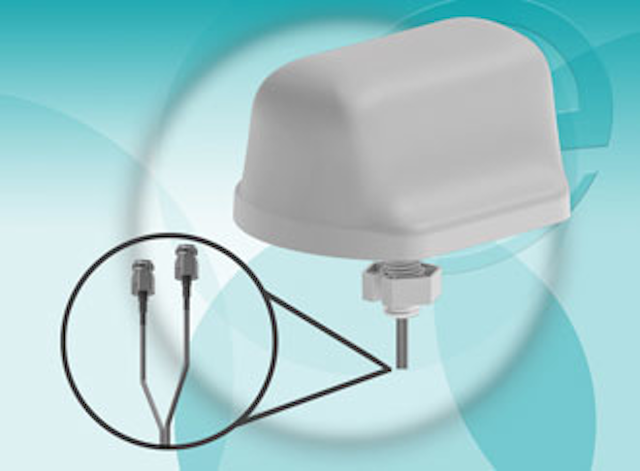 "Often MIMO antennas have problems with non-circular gain patterns with high deviation from min-to-max gains. In MIMO or neutral host applications the wireless carrier may not have adequate performance on both ports," explains Paul Fadlovich, director of infrastructure, Pulse Electronics Wireless Division. "Pulse MIMO antennas lead the industry with a low 6dB or less of peak gain differential. We've identified some competitors with as high as 16dB of peak gain differential in their model of low-PIM MIMO antennas."
Low PIM improves DAS system performance because PIM reduces or degrades base station performance, notes the company. Pulse Electronics says the new product's extremely low PIM spec of -155dBc at 2 x 20 watts (2 x 43dBm) ensures high data rates to support streaming video for mobile devices. With low PIM there are fewer dropped calls, higher data rates, and fewer problems for cellular phone users and operators.
Pulse Electronics' DAS MIMO antennas come in two configurations, the DASLTE500NFMIMO with an N-female connector and a soon-to-be released Mini DIN version. The patent-pending PIMinator antennas are housed in aesthetically pleasing injection-molded radomes. They are RoHS compliant and PIM certified and come individually boxed or bulk packed.
---
L-com appoints new director of supply chain
Wired and wireless connectivity products specialist L-com Global Connectivity recently announced the hiring of Michael Braun as the company's new director of supply chain. In his new role, Braun will be responsible for purchasing and supply chain initiatives for L-com's global manufacturing sites.
"We are very excited to welcome Mike on board. He brings with him a wealth of supply chain management experience as well as a successful track record of implementing streamlined supply chain and materials management systems and processes," said Jon Jensen, L-com's president and CEO.
Braun brings more than 20 years of purchasing and materials management experience to L-com. He holds a Bachelor of Arts in Finance from Michigan State University. His background includes work with rapidly growing and transforming companies as well as deployment of best-in-class purchasing, planning and logistics practices. Most recently he was employed as director of materials and logistics at INALFA Roof Systems.
"I am pleased and excited to join the L-com family. L-com's proven history of providing exceptional products positions us well within the industry. I look forward to partnering with our supply base to set even greater standards for world-class quality and delivery to our end customers," said Braun.
---
Small-diameter Category 6 RJ45 plugs streamline data center patch cables
Bel Fuse subsidiary Stewart Connector has announced its new release of small diameter Category 6 RJ45 plugs. The new RJ45 plugs (part # SS-39100-039) are the latest members of Stewart's family of products that are engineered to support Gigabit Ethernet (1000Base-T). Offered to meet the requirements of small diameter patch cables in data center environments, the 8-position, 8-wire, UTP modular plugs terminate most 4-pair, AWG 28 and AWG 30, 100 Ohm, stranded and solid unshielded twisted-pair cable.
The company says the new plugs accommodate a maximum cable diameter up to 0.160 in. and copper conductors with overall insulated conductor diameters of 0.025 in. through 0.030 in. Stewart says its small diameter Cat 6 plugs notably feature a proprietary contact design and wire alignment system to ensure proper cable-to-plug terminations and robust connections. Further, the plugs are provided with a pair manager to facilitate precise conductor placement, repeatable assemblies, and consistent long-lasting patch cord performance. Additionally, a boot is included to provide bend relief at the cable exit, protect the plug latch with a snag-less tab, and give the finished cable assembly a streamlined appearance.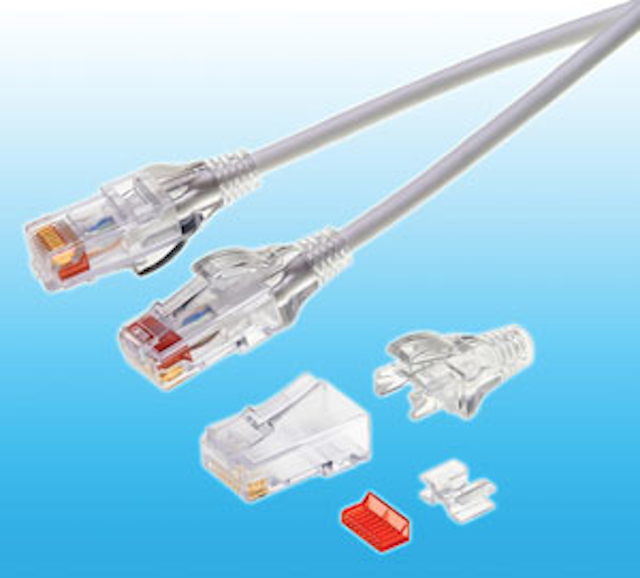 Plug, load bar and wire aligner components are manufactured of UL94-V0 polycarbonate and feature 50 micro-inches gold-plated contacts for robust, long-lasting connections. Additional specifications include an operating temperature range of -40 degrees C to +85 degrees C, and durability of 750 matching cycles. Voltage rating is 150 VAC, and current rating is 1.5 A at 25 degrees C. The unshielded modular plugs are engineered for use in data center applications where the density at the rack level is high, which causes more heat to be generated by the equipment and more cooling is required to ensure its performance.
Cable bundles comprising AWG 28 and AWG 30 patch cords are 50 percent smaller than traditional Cat 6 cables, notes the company, which helps facilitate improved airflow and cooling efficiencies to reduce operating costs and help physically manage large numbers of cables in a limited space. The new plugs are field-installable with Stewart Connector's standard termination tooling. Average pricing for Stewart Connector's small diameter RJ45 CAT6 (SS-39100-039) plugs is $0.48 each in quantities of 2,500. Delivery is 4 to 6 weeks. Samples are available.
---
AFL says OSP MicroCore cable now accommodates up to 432 fibers
AFL has expanded its OSP MicroCore air-jetted fiber-optic cable product line with the introduction of its 432-fiber Telcordia GR-20 compliant MicroCore cable.
According to the company, with a 12.6-mm outer diameter, the 432-fiber OSP MicroCore is among the industry's smallest high-fiber-count fiber-optic cables, with a stranded core geometry designed for easy midspan access and fiber express through applications typically used in the FTTx market.
AFL asserts that its OSP MicroCore technology combines the latest in cable material and design engineering. According to the company, durable and easy to handle, the new OSP MicroCore cable is capable of withstanding more than 300 pounds of tensile load bearing, and is suitable in operating temperature ranges found in most outside plant FTTx environments.
With its ease of use and upgradeability, the OSP MicroCore cable is targeted for outside plant installations, campus interbuilding backbone distribution deployments, and low-cost fiber upgrade migration strategies, says the company.
"AFL's new 432-fiber OSP MicroCore fiber-optic cable offers network designers greater flexibility in deploying multi-microduct optical pathway infrastructures that are easily upgradeable and cost-effective," comments Stephen Martin, product manager for AFL. "Given our extended product line offering, from 12 to 432 fibers, we are able to provide solutions for a multitude of applications."
---
3M's twinaxial cable assemblies target dense data center, HPC server systems
At the Supercomputing Conference (SC14) in New Orleans (Nov. 16-21), the low-profile capabilities of 3M's Twin Axial cable assemblies line were highlighted. 3M says the new product demonstrates how the company "is thinking inside the box to increase efficiencies inside the data center and boost high-performance computing [HPC] power."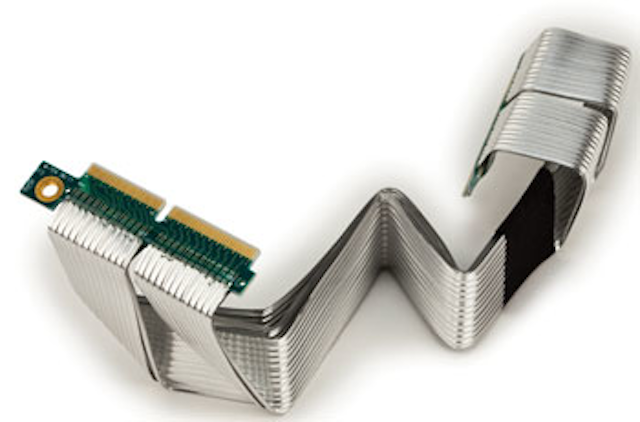 3M says its assemblies save a substantial amount of internal space and help alleviate cable congestion inside dense server systems, giving design engineers considerably more room for server architecture options. The cable's ultra-flat, foldable ribbon design also optimizes server airflow for better cooling to maintain the high speeds and processing power HPC environments demand, notes the company.
Industry-standard discrete pair internal high-speed cable assemblies typically found in high-performance servers are bulky--between 4-8 mm thick, notes 3M. This type of cabling creates awkward configuration and assembly challenges, difficulties accessing system components and obstructions in airflow, all of which can impact the data center's total cost of ownership.
Alleviating these challenges with a thin, bendable design, 3M's Twin Axial cable features a flat ribbon, less than 0.9 mm thick, and a tight bending radius that takes up considerably less space and provides improved access to system components. The cable's pliable format also allows for multiple turns and sharp folds with little or no impact on performance in a low profile assembly that provides uniform, reliable signal integrity.
3M's Twin Axial Cable line is bringing this capability to Dell's new PowerEdge C4130 rack servers, the latest in Dell's PowerEdge server portfolio and a purpose-built solution to support HPC environments within the scientific and medical research, financial, industrial and data-intensive computing fields. Powerful systems like Dell PowerEdge C4130 are designed to accelerate the most complex HPC workloads and enable innovation and discovery through the processing of enormous data sets. These dense servers benefit from the foldable ribbon format of 3M's twinaxial assembly, which provides flexible solutions to demanding computing needs of today's enterprises.
"HPC solutions are critical to addressing the toughest problems across industry, academics and government labs," said Brian Payne, executive director of server solutions at Dell. "Dell is raising the bar on how Dell PowerEdge servers support the most demanding computing applications with the innovative PowerEdge C4130. The C4130, with 3M's inventive cable design, sets a new standard for GPGPU density in a 1U platform. We are excited about the PowerEdge C4130 and the computing performance that it brings to supercomputing professionals and their efforts to overcome today's academic, research and entrepreneurial challenges."
---
Qatar's foremost Tier 3 data center picks CommScope's intelligent LED lighting, infrastructure
CommScope was recently chosen to partner with telecommunications provider Ooredoo in Mesaimeer, Qatar to create a smarter data center by implementing intelligent LED lighting and infrastructure platforms.
According to a press statement, for its next-generation smart data center 'QDC5' in Qatar, Ooredoo implemented CommScope's Redwood, imVision and Systimax products to support a fully integrated, intelligent IT and facilities infrastructure at its data center. The technology enables Ooredoo to offer an efficient, high performance environment as part of its long-term customer strategy. Ooredoo has grown rapidly as of late through acquisitions in Kuwait, Saudi Arabia, Tunisia, Maldives, Algeria, Palestinian territories, Myanmar and Bosnia and Herzegovina.
"A major part of our focus at Ooredoo is enabling the best possible customer experience, which is why we are continuing to invest in emerging technologies in our data center to meet our end customers' high performance services availability requirements," commented Sheikh Nasser bin Hamad bin Nasser Al-Thani, chief new business officer, Ooredoo. "We have invested in technologies that can support customers' data center hosting requirements in the next decade, in line with the Qatar National Vision 2030."
The Redwood intelligent lighting solution from CommScope enables Ooredoo to individually address, monitor and manage the lighting to dramatically improve the operational efficiency of the Ooredoo data center. The Redwood platform is based on a user-friendly application that features fixtures and sensors that are individually addressable, notes CommScope. This design allows a single user to create zones and policies to achieve energy reduction in accordance with the organization's sustainability goals.
The sensor network enables Ooredoo to monitor the temperature, security, occupancy and energy usage of the lighting infrastructure to establish efficient energy management policies. With this implementation, Ooredoo's data center is believed to be the first tier 3 data center in the Gulf Cooperation Council to deploy smart intelligent LED lighting for data center use.
Also, CommScope says its imVision intelligent connectivity management solution seamlessly integrates with Ooredoo's process flow and business continuity policies specific to the network management, operational, active directory and data center infrastructure management solutions. This integration provides a real-time physical connectivity guide for all networking and server hardware, as well as virtual servers. Ooredoo's data center is also reportedly the first tier 3 data center in Qatar to deploy imVision to offer intelligent and manageable high-speed copper and fiber cabling for all its data center offerings. Ooredoo also deployed the Systimax copper and preterminated fiber solutions, which support the current 10-Gbit/sec Ethernet performance, with a clear upgrade path to 40G and 100G speeds in the future.
The new facility is in compliance with global carrier standards and provides local and regional organizations with a full range of services. The first phase of the project was awarded and fully implemented by CommScope in September. "We are extremely proud to be selected by Ooredoo to support this important project," said Jim Curran, vice president, enterprise sales, CommScope. "We believe that the high performance and business impacting capabilities of our intelligent infrastructure solutions will make a positive difference for Ooredoo."
---
Aruba's 802.11ac wireless LAN products certified by NSA for use in federal agencies
Aruba Networks (NASDAQ: ARUN) announced that its 802.11ac wireless LAN (WLAN) products are the first to receive FIPS 140-2 certification and the first to be validated under the Common Criteria Wireless LAN Access System Protection Profile. As a result, Aruba now has a fully compliant listing in the "WLAN Access System" category on the United States National Security Agency/Central Security Service's (NSA's) Commercial Solutions for Classified Program Components List.
The Aruba solutions receiving certification include the AP-224 and AP-225 802.11ac access points (APs), featuring Aruba's patented ClientMatch technology, which matches mobile devices to the best possible access point each time they connect, and the company's 7200 Series Mobility Controllers. With the new validations, Aruba notes that government agencies in the U.S. and other countries can now take advantage of the faster speeds, improved performance and enhanced security that 802.11ac delivers for both classified and unclassified networks.
"Aruba is committed to providing government and defense agencies with WLAN solutions that meet not only network industry standards for performance and security, but also rigorous government security validations and accreditations," said Jon Green, CTO of government solutions for Aruba Networks. "With these new certifications, government agencies can leverage the latest generation of wireless technology, confident that it meets the most stringent security requirements in the industry--those of classified networks."
Aruba announced that its 802.11ac access points, controllers and software have also been listed on the United States Department of Defense's (DoD) Unified Capabilities Approved Products List (UC-APL), assuring DoD customers that the products have met rigorous security, interoperability, and performance testing requirements. Finally, Aruba's mobility controller family has been listed on the Australian Signals Directorate's (ASD's) Evaluated Product List after successful completion of a Common Criteria evaluation against the Network Device Protection Profile.
"The demand for mobility and high-speed wireless networks is escalating rapidly among our government customers," asserts John Wood, CEO for Telos Corporation, one of Aruba's federal partner companies. "Accreditation is absolutely critical for these organizations, and Aruba always comes through for us with the right equipment and the right certifications at the right time. Being able to offer Gigabit WiFi solutions to this market segment will be a key competitive advantage for us."
The use of commercial products in a classified environment by U.S. government organizations requires approval by the NSA; potential customers should work with their NSA client advocate to begin the process, said Aruba Networks in a press release.
---
Communications Cable and Connectivity Association installs successor to retired executive director
The Communications Cable and Connectivity Association (CCCA) announced that its founding executive director, Frank Peri, retired as of December 1 and the association named David Kiddoo as its new executive director. Since its founding in 2007, Peri led the organization that describes itself as "a non-profit association comprising leading manufacturers, distributors and material suppliers who are committed to serve as a major resource for well-researched, fact-based information on the technologies and issues vital to the structured cabling industry."
The CCCA added that Peri guided the association's development "and its focus on fire safety compliance in communications cabling products and systems by collaborating with industry stakeholders in strengthening certification programs. His vision helped CCCA become a leader in the fight against the proliferation of non-compliant and counterfeit products by spreading the word through speaking engagements, white papers, news articles, and coordinating with numerous organizations worldwide."
Eric Lawrence, chairman of the CCCA, commented, "Under Frank's leadership, CCCA has grown to be a respected organization with an international following. Due to his strategic direction, technical expertise, collaboration, and ability to gain consensus, he guided the top companies in the industry to work together on broad issues affecting the integrity and strength of the structured cabling marketplace. Frank is greatly appreciated and will be remembered for having led the association with determination, passion, skill, kindness, and a sense of humor. We will miss him and wish him a happy retirement."
The CCCA's board named Kiddoo as successor. Lawrence continued, "Although there were many qualified candidates, we are extremely fortunate to have an experienced and respected colleague fill the executive director position." Kiddoo most recently had been global business manager for wire and cable insulation and sheathing products for AlphaGary Corporation. In that role he concentrated on strategic business planning, marketing and communications, evolving wire-and-cable industry standards, and product development. Previously Kiddoo held positions with DuPont and Ausimont, and his wire-and-cable experience tops 30 years. He graduated from Bucknell University with a degree in chemical engineering. Kiddoo is active in industry organizations including IWCS, BICSI, NEMA, SPI, the Vinyl Institute and the Flexible Vinyl Alliance.
Lawrence added, "Through Dave, AlphaGary was an early member and advocate for the association and we look forward to his experience, productivity and high energy in leading CCCA to the next level."
Kiddoo said, "This is an exciting opportunity for me to continue my active involvement in CCCA, a prominent wire-and-cable industry association. I look forward to continue working on behalf of my industry colleagues to further enhance the value of CCCA to our global cable/connectivity industry."
---
Anixter, Ingram Micro now stocking Fluke Networks' LinkSprinter
Fluke Networks recently announced that LinkSprinter--originally available only through Amazon--is now being stocked by Anixter as well as Ingram Micro resellers including CDW, ProVantage, PCM, Softchoice and Insight. Anixter's U.S. and Canada websites now list the product, and it also can be found at Amazon.ca.
The manufacturer describes LinkSprinter as "a pocket-sized Ethernet tester that provides problem isolation in less than 10 seconds. With its one-button autotest design, smartphone integration and automatic cloud storage of test data, LinkSprinter helps users identify, document and remedy Ethernet problems from the palm of their hand."
Barry Johnson, director of U.S. channel sales with Fluke Networks, commented, "Our alliances with Anixter and Ingram Micro allow us to considerably expand LinkSprinter availability in the U.S. and Canada, and give customers the added convenience of being able to purchase LinkSprinter devices through their preferred and approved channels together with other Fluke Networks products."
Ingram Micro's advanced technology executive director, Eric Kohl, added, "Tools and solutions that enable network deployment, troubleshooting and optimization are a growing area of focus and specialization for Ingram Micro and its advanced technology division. We are pleased to broaden our expansive portfolio of Fluke Networks solutions and offer its LinkSprinter models to customers through our reseller network."
---
FCIA creates firestop containment worker education program, manual
The Firestop Contractors International Association (FCIA), the worldwide professional trade association dedicated to the installation and maintenance of life safety firestop systems, has announced its release of a proprietary "Firestop Containment Worker Edition" of its Firestop Manual of Practice, as well as a full education program including PowerPoint presentations, step-by-step videos, quizzes and instructor guides.
In an effort to remain the leading authority in the firestopping and effective compartmentation industry, the FCIA says it developed its Firestop Containment Worker Education program to elevate the quality of workmanship provided for this specialized trade. With the release of the new comprehensive education program, members will have access to an extensive training program and manual for their workforce that results in a thorough working knowledge of the skill and precision required for the specialized trade of firestopping and effective compartmentation.
FCIA says its Firestop Containment Worker Education Program (FSCW-EP) comprises two parts: the FCIA Firestop Manual of Practice, Firestop Containment Worker Edition (FSCW-M) and the Firestop Containment Worker Instructor Edition, which is the complete Education Program (FSCW-IE). The FCIA Manual of Practice, Firestop Containment Worker Edition is the handbook for the firestop field worker. The practices and procedures that the firestop field worker must know are outlined in the body of the manual. Both FCIA members and non-members may purchase a copy of the FSCW-M.
The FSCW-IE is the complete curriculum necessary for an all-inclusive education and training program. The program includes a DVD with numerous PowerPoint presentations, instructional guides and quizzes, as well as hours of instructional video meant to provide education for the firestop field workforce. The FSCW-IE also contains a copy of the FCIA Firestop Manual of Practice, Firestop Containment Worker Edition. This educational curriculum is only available to FCIA members.
---
TIA publishes Category 6A patch cord test standard
The Telecommunications Industry Association (TIA) recently published Addendum 2 to the ANSI/TIA-568-C.2 standard; the addendum is titled Additional Considerations for Category 6A Patch Cord Testing.
When announcing the new cabling standard, the TIA said, "TIA-568-C.2-2 specifies requirements for telecommunications infrastructure for Category 6A patch cord testing requirements, to allow test heads qualified to IEC 61935-2 to be used to qualify a patch cord to TIA-568-C.2 C6A compliance. TIA C6A test heads and ISO C6A test heads used for measurement of patch cords have slightly differing requirements. These differences cause negligible differences to measured patch cord results; however they create a situation in which a patch cord test head cannot be both TIA and ISO compliant. This causes practical difficulties in both laboratory and field measurements of cords."
The approval and publication of this addendum solves those practical difficulties.
"TIA-568-C.2-2 was formulated under the cognizance of the TIA TR-42 Telecommunications Cabling Systems, TR-42.7 Telecommunications Copper Cabling Systems (568) subcommittee," the TIA concluded.
---
Panduit, General Cable introduce industrial automation cabling system
Panduit and General Cable launched the PanGen Industrial Automation (PanGen IA) Connectivity offering at Automation Fair, held November 19-20 in Anaheim, CA.
According to a release announcing the solution set, "The PanGen Industrial Automation offering provides a complete portfolio of cable and connectivity for networked industrial automation applications. This standards-based offering includes industrial Ethernet, high-performance control cabling, and industrial fiber-optic and connectivity, all of which comply with industry standards such as ANSI, TIA, ODVA and ISO/IEC, resulting in measurable high performance and data transfer."
PanGen IA installations are eligible for the PanGen Industrial Automation 25-year system warranty, the companies said, provided the installation meets all the warranty program's terms and conditions. General Cable also offers a separate, extended 25-year product warranty on all General Cable-branded datacom and electronic cabling used in the warranted IA installation.
General Cable's director of sales for industrial automation, Kevin Hoover, commented, "Our PanGen partnership leverages the strengths of two global industry leaders. Together we provide comprehensive, high-performance cabling and connectivity solutions to meet the specialized and evolving needs of our customers in the industrial automation market segment."
Panduit director of industrial automation solutions Steve Timian added, "Expanding our alliance with General Cable provides customers with the strength of our combined expertise on industrial connectivity systems."
The two companies have allied for more than 10 years to offer physical infrastructure systems for enterprise and data center markets. "This new offering delivers the same engineering and technology to meet the demanding needs of industrial automation markets," Panduit and General Cable said.
The system will be sold through authorized General Cable and Panduit distributors.
---
TE Connectivity named Thomson Reuters 2014 "Top 100 Global Innovator"
TE Connectivity announced that it has been named a Thomson Reuters 2014 Top 100 Global Innovator for the fourth consecutive year. The program, an initiative of Thomson Reuters' Intellectual Property and Science business, is billed as "honor[ing] the 100 corporations and institutions that are dedicated to innovation, committed to protecting patent rights globally, and whose inventions have worldwide influence."
Thomson Reuters notes that TE has more than 18,000 patents granted or pending, employs more than 7,500 engineers, and invests nearly five percent of its sales into research, development and engineering. Twenty-four percent of the company's sales come from new products introduced over the last three fiscal years and, in the past year, TE has significantly expanded its range of sensor solutions, the company added.
"Innovation is a core value of our company, driving how we design and manufacture the smart connectors, sensors and components critical in a more connected world," said Tom Lynch, chairman and CEO of TE Connectivity. "We are honored to be recognized again as one of the world's most innovative companies by Thomson Reuters."
The Thomson Reuters 2014 Top 100 Global Innovator methodology is based on four principle criteria: overall patent volume, patent grant success rate, global reach of the portfolio and patent influence as evidenced by citations.
The peer-reviewed methodology was executed using Thomson Reuters Derwent World Patents Index (DWPI), Derwent Patents Citations Index, Quadrilateral Patent Index, and Thomson Innovation, its IP and intelligence collaboration platform. Comparative financial analysis was done using the Thomson Reuters Advanced Analytics for Deal-Making platform.
---
Power over Ethernet plugfest planned
The University of New Hampshire Interoperability Lab (UNH-IOL) recently announced some of the steps it will take in 2015, within several of its consortia and collaborative testing programs, to prepare the networking industry for innovations in Ethernet technology. Among the planned activities is a Power over Ethernet (PoE) plugfest the lab will carry out in collaboration with the Ethernet Alliance. The plugfest will be "focused on IEEE 802.3af and 802.3at standards relevant to IP cameras, wireless access points, automation, and other applications," UNH-IOL said. "The Power over Ethernet plugfest will test participants' devices to the respective IEEE 802.3 PoE specifications, which distinguishes IEEE 802.3-based devices from other non-standards-based PoE solutions."
The Ethernet Alliance took the stance recently that the industry could benefit from a PoE Logo program, and the plugfest that will be carried out by the UNH-IOL PoE Consortium will be one step toward establishing such a program. In commentary we published in 2014, Ethernet Alliance consulting member Steven B. Carlson explained that the term "Power over Ethernet"--though often used to describe 802.3af and 802.3at technology--never has been trademarked by the IEEE or any other party. So it is not necessary for a power-injector product to meet the specifications of either standard in order to use the term "Power over Ethernet" or "PoE." In his commentary, Carlson explained, "Unfortunately, the success of PoE led to products that took shortcuts with the standard, or simply ignored it. Most of these products … came from companies that were not in the networking business, or 'no-name' or 'white-box' producers. It's too bad that the IEEE didn't trademark 'Power over Ethernet.' It might have saved a lot of trouble. … Certification and a logo program could bring this era of frustration and confusion under control. Even at the consumer level, the word will spread via online comment sections and reviews that buying PoE-logoed equipment is a guarantee that it will work together with no hassle."
Commenting on the upcoming PoE plugfest and other network-test activities at the lab, its senior manager for Ethernet technologies, Jeff Lapak, said, "Interoperability has been a defining feature of Ethernet since its start 41 years ago. From our first testing of Ethernet technology in 1988 to our current work in 40G/100G, PoE, automotive and other areas of Ethernet, member companies have turned to us for reliable interoperability results to build consumer confidence and support their go-to-market strategies."
---
Geist upgrades DCIM with asset, facility modules
DCIM (data center infrastructure management) provider Geist used the Gartner Data Center, Infrastructure and Operations Management Conference as the platform upon which it introduced two new modules of its Environet DCIM solution. Geist demonstrated Environet Asset and Environet Facility at the conference.
"Environet Asset simplifies the process of visualization and management of both the logical and physical data center infrastructure," Geist said. "Providing users with the information needed to effectively manage assets, networks, power, and space ranks high on Geist's DCIM solutions. The enterprise visualizations provide easy navigation throughout the data center, from the site level down to each individual connection. Environet's drag-and-drop functionality makes connection mapping simple."
The company added that the module "understands where available capacity exists and utilizes work orders to effectively manage the entire asset lifecycle." Real-time visual representation is offered through dashboards and other reporting capabilities, Geist said.
The DCIM module Environet Facility "simplifies monitoring by integrating multiple communication protocols into one complete system," Geist explained. "It provides the data granularity for efficient management of both the facility and the data center infrastructure. Environet Facility transforms complexity into simplicity with unprecedented visibility and management over environmentals, power consumption and cooling."
Geist pointed specifically to Environet Facility's graphically rich interface and intuitive design as qualities that ease monitoring of data center and facility equipment. "Real-time monitoring brings the activity of a single facility, or an enterprise of data centers, into a single graphical view to immediately alert users of potential threats," the company noted. "It can be customized to integrate many different types of devices using industry standard protocols. Using Geist's large, existing template database, implementation becomes a true turnkey solution."
---
Website validates consultants', auditors' expertise in TIA-942 standards
In collaboration with the Telecommunications Industry Association (TIA) as well as the American National Standards Institute (ANSI), Enterprise Product Integration--EPI--recently launched a website containing a repository of professionals and organizations that have demonstrated proficiency in the TIA's 942 data center standard by obtaining certifications related to the standard. Specifically, holders of EPI's Certified TIA-942 Design Consultant (CTDC), Certified TIA-942 Internal Auditor (CTIA), and Certified TIA-942 External Auditor (CTEA) certifications are listed and can be found at the website tia-942.org.
When announcing the tia-942.org portal, its organizers explained, "The global data center community has been plagued with individuals claiming to be proficient in understanding and applying the criteria of the ANSI/TIA-942 as either consultant and/or auditor. Similarly, there are data centers claiming to be compliant with ANSI/TIA-942 either by self-proclaimed statements or by means of an audit performed by an individual without the right credentials. The market has also often requested [of] TIA guidance on which data centers are built in conformity and where organizations can find qualified ANSI/TIA-942 consultants and auditors. tia-942.org addresses these issues by providing a single entry point where certified ANSI/TIA-942 professionals and data centers compliant with ANSI/TIA-942 from all over the world can list themselves." The statement announcing the portal said when an individual or organization lists itself within the portal, tia-942.org "will verify their credentials by working with the respective organization and authorization bodies. And these information will be accessible to the global data center community from a single site."
The central repository and registry will provide the following information.
A listing of ANSI/TIA-942 certified auditors, consultants and companies providing consultancy and auditing services to help data centers to get certified to the ANSI/TIA-942 standard. The listed auditors/consultants are professionals who have passed the CTDC, CTIA and CTEA certification exams, demonstrating their qualifications to perform consulting or auditing projects.
A list of worldwide data centers meeting the conformity to TIA-942's requirements, thus allowing anybody in search of a data center to find such a compliant facility.
Information, white papers and other resources providing a variety of information including how to get a data center certified.
---
tde: Our 24-fiber MPO trunks ease migration, protect investment
trans data elektronik--tde--recently announced it has equipped the trunk cables and modules of its modular tML cabling system with 24-fiber MPO connector technology. By doing so, the system's entire rear cabling is based on the 24-fiber MPO, tde said. "To ensure easy migration, tde provides different modules for high investment-protection and the greatest possible flexibility," the company added. "The tML 24 allows the use of consistently and uniformly allocated components on both sides of the tde modular link system for all transmission rates."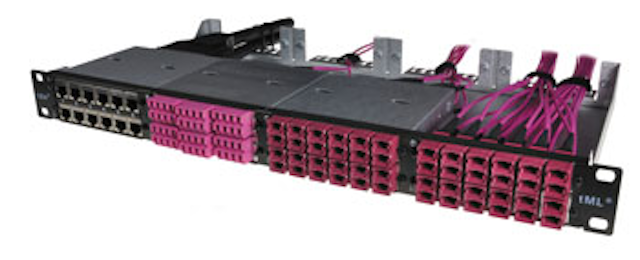 The company's chief executive officer, Andre Engel, commented, "We consider it our task to offer our customers easy and fast migration to higher transmission rates. At the same time, companies are looking to protect their investments and to react in a flexible way to future requirements. With our new tML-24 System this has become easier and faster than ever, because we can now use uniformly allocated components on both sides of the tML Link System for all transmission rates. Our customers no longer have to be concerned about cable allocations; this is revolutionary in fiber-optic technology."
The tML's rack system remains unchanged because the 24-fiber MPO componentry occupies the same footprint as 12-fiber MPO componentry. This allows tML 24 modules to be used in combination with tML standard (12-fiber) modules. Engel also noted, "Our tML standard, the recently presented tML-Xtended, and the latest tML-24 System make us the sole supplier to offer our customers an investment-safe and highly flexible cabling system for all application scenarios. Migration to higher transmission speeds has never been easier."
For transmission rates from 1-GbE to 10-GbE, the tde module provides 12 LC duplex connections at the front and a single 24-fiber MPO connector at the back. When migrating to 40-GbE, the tde system takes advantage of the fibers that are usually unused in MPO systems. It explains, "These modules have 12x MPO 40-GbE ports at the front and 4x MPO 24-fiber ports at the back. In this way, 12x 40-GbE can be realized with 96 fibers, whereby no fiber remains unused. If customers require the migration to 100-GbE or more, tde replaces the module with partial front plates with MPO adapters. In this way, the same trunk cables can be used for all transmission rates." The tML 24 System, based on the 24-fiber MPO, "can considerably reduce cable volumes," tde said, "because network technicians only have to install half the amount of cables and connectors compared to previous solutions. The packing density is unique for migration to 40/100-GbE: Since 96 MPO ports can be realized in one height unit, up to 2304 fibers can be used when fully equipping the tML 24 System."
Engel concluded, "We guarantee that the performance of the MPO 24 connector is as high as the MPO 12-fiber connector. In this way, there are no problems with the insertion loss budget regardless of the transfer rate."
---
Cat 7A cable distributes 4K, Ultra HD to 100 meters
The DigitalMedia Ultra, a plenum-rated Category 7A cable from Crestron, has a shielded/foiled twisted-pair (S/FTP) construction and, according to the company is "designed to enable the distribution of 4K and Ultra HD video at distances up to 330 feet (100 meters) using Digital Media 8G+ or HDBase-T."
Crestron also highly recommends the Category 7A cable for 10-Gigabit Ethernet applications.
According to Crestron, the cable "is precision manufactured and tested to exceed HDMI specifications requiring less than one pixel error per billion at distances up to 100 meters.
"DigitalMedia Ultra Cable provides a Crestron guaranteed wiring solution for use with Crestron DigitalMedia 8G+ devices, and is also highly recommended for use with HDBase-T and other Cat x-based video and audio systems."
The Category 7A cable is available in 500- and 1000-foot spools. Each spool is individually tested and certified, the company said.
More CIM Articles
Archived CIM Issues