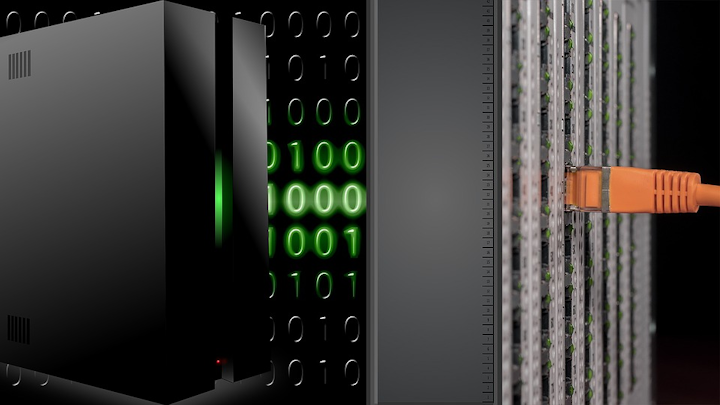 Commercial Property Executive's
Tudor Scolca recently reached out to Mark Harris, senior vice president of marketing at
Uptime Institute
, who drew from his 25 years of experience in the IT world to provide insights on today's most pressing
data center challenges
.

CPE: An increasing number of data centers are becoming outdated by today's standards. How is this older inventory used and managed in 2019?
Harris
: A technology refresh cycle has always been highly desirable but due to the complexity to do so, has rarely been mandated. In the IT industry, that average technology refresh cycle is about three-four years, and this is a balance between value, burdened cost and overall performance. Devices that exceed the refresh cycle consume more space and power, cost more to maintain and lose their depreciation savings. Now that virtualization, dynamic workload migration and software-defined approaches are commonplace, it is less problematic to change underlying physical devices. The industry's people, processes and procedures simply need to be recalibrated to take this proactive approach on a regular basis. Staying on the performance curve is fiscally responsible.
CPE: Companies are starting to implement space-efficient designs. We are starting to see more micro/modular deployments at the edge, as well as multi-storied facilities, for example. How do you expect these trends to impact the data center certification process?
Harris: Data center Tier certification becomes even more essential as the absolute capacity and overall density of a data center increases. Whereas a single site may have had 1,000 dual-core servers in years past, this same footprint may now house ten times the number of cores in the same space.
Failure in this high-density data center could potentially affect ten times the number of transactions, customers or other units of work. Failure of any type in a high-density environment may no longer be acceptable, so Tier certification becomes increasingly more important as space-efficiency increases. And as these sites become replicated across a campus, the availability to do work must be extremely well understood for each portion of the computing solution, each data center site, each campus etc.
CPE: What does the future hold for data center infrastructure?

Harris
: First, while it is true that a wide range of technologies are being introduced each year, these innovations will solve a smaller number of problems over time, and the successful solutions will mature at a much faster rate than previously seen. The ability to compress capacity into smaller amounts of space will give raise to huge efficiencies. Intelligence at the foundational level,
with AI
and ML, will augment the operational characteristics of data centers, enabling changes to power distribution and cooling at a much faster rate and at a much more granular level. Digital infrastructure will also expand outward from the dense cores, with highly capable edge hubs, which can take advantage of high-speed and high-capacity 5G and beyond.
The second part of the answer is all about business. All these latest generation, high-density computing sites will become even more essential in delivering IT services for business. While downtime of any single service will become rare, the essential nature of each site will become apparent as overall capacity is totaled— each site will form a critical gear in the machine and while the machine will operate with any single site, the ability to meet the business needs of its constituents will be diminished. The biggest change in data centers comes from its tight new alignment with the business, rather than from any technology innovation.
Read the full interview at Commercial Property Executive
Uptime Institute Tier III Gold Certification Owner Fujitsu North London Data Centre Tour
Uptime Institute awarded Operational Sustainability Gold Certification to Fujitsu's London North Data Center in 2011. Fujitsu's London North Data Center provides managed data center services to major corporations in Financial Services, Utilities, Service Companies, and Government. Gold Certification signifies that Fujitsu operates this facility to a world-class level. This video outlines Fujitsu's achievements and provides a video tour of its facility.