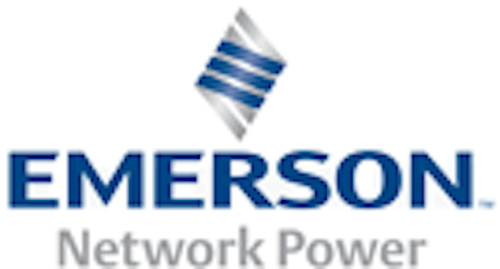 Emerson Network Power (NYSE: EMR) has introduced its SmartCabinet, a pre-engineered, integrated rack solution designed for deployment at the edge of IT networks and remote locations such as stores, branch offices and small and medium businesses.
According to the company, the compact, rapidly deployable SmartCabinet supports local data storage and processing with a single-cabinet unified infrastructure that provides secure remote monitoring and manageability, says Emerson. Because standardization is critical in locations without dedicated IT professionals on staff, the SmartCabinet for branch locations is available in multiple standard configurations that can be tailored to meet an organization's specific needs. This enables remote locations to rapidly deploy managed IT infrastructure in a simple, efficient and standardized manner. Also, SmartCabinet enables the distributed IT infrastructure to be managed, monitored and maintained remotely, decreasing mean time to repair and significantly improving uptime independent of network health.

The SmartCabinet's integrated serial console server allows IT managers to centrally manage all IT assets and infrastructure remotely without having to dispatch support personnel or contractors, says Emerson. These operations are secure and network-independent with public switched telephone network (PSTN) or 4G LTE capabilities and full Federal Information Processing Standard (FIPS)-compliant encryption and authentication. The SmartCabinet for branch offices also takes advantage of Emerson Network Power's expertise in power distribution and uninterruptible power supply (UPS) systems, offering intelligent power distribution, battery health monitoring and class-leading power conditioning and battery backup. The best-in-class physical security, with fully lockable cabinets, intrusion detection with remote alerting and optional surveillance, protects IT systems and infrastructure from manipulation or theft, asserts Mellanox.

"While the cloud can provide fundamental IT services for remote locations, there are some activities that must be managed on-site and require local servers and IT infrastructure," comments Patrick Quirk, vice president and general manager, Converged Systems, Emerson Network Power. "The Emerson SmartCabinet for branch offices quickly, simply and efficiently meets those local IT needs and is the only integrated solution that includes the UPS system, rack PDU and remote access capabilities—all fully integrated and prefabricated to ensure optimal performance."

Further, Emerson's SmartCabinet for branch locations is specifically compatible with and optimized for converged computing systems such as the Dell PowerEdge VRTX.

"Dell is excited that Emerson will offer their SmartCabinet line with a version designed especially for deploying and supporting Dell PowerEdge VRTX. We are looking forward to working with Emerson on a solution like SmartCabinet for VRTX that will further improve Dell's comprehensive solution for remote and branch offices," adds Bill Rodrigues, president, North America and Global 500 Sales, Dell. "Dell and Emerson can work jointly to help customers complete their infrastructure with a rapidly deployable solution."

The SmartCabinet for branch and remote locations is now available in North America, says Emerson.