Mellanox selects Ixia to test 100GbE platform
Tests validate Mellanox's end-to-end Ethernet solutions, including its Spectrum switch, ConnectX-4 adapters and LinkX cables and modules.
Aug 12th, 2015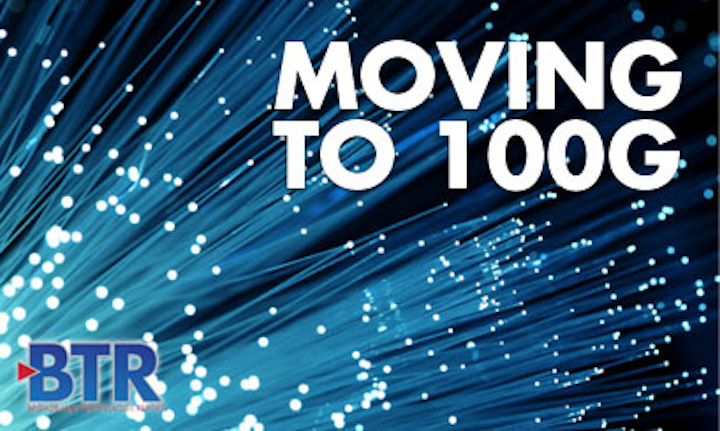 Ixia (NASDAQ: XXIA), a provider of application performance and security resilience solutions, announced that Mellanox Technologies, a supplier of end-to-end InfiniBand and Ethernet interconnect solutions and services for servers and storage, will use Ixia's solutions to verify the functionality of the new Mellanox 100GbE solutions. This will include the Mellanox ConnectX-4 and ConnectX-4 Lx network adapters, as well as the company's Spectrum switches and LinkX cables and transceivers, which also support 25GbE and 50GbE functionality.

Mellanox notes that bandwidth requirements for service providers and data centers are growing rapidly, straining 10GbE and 40GbE technologies. Service providers and hyperscale data centers are looking at high-density 100GbE networking infrastructure solutions to meet these demands. Equipment manufacturers are rapidly increasing port densities and delivering multi-rate switch ports to remain competitive. With Ixia's support of native QSFP28 and SFP28 interface technology, equipment manufacturers such as Mellanox Technologies can use Ixia's high-density 100GbE load module to assist with the move to higher density 100GbE products. Ixia's high-density 100GbE load module is equipped with four 100GbE ports per blade.

According to a press release, Mellanox purchased the following Ixia solutions for these tests: the Xellon-Multis QSFP28 enhanced 100GbE Load Module; the XGS12-SD chassis; and the IxNetwork platform.

IP network specialist Ixia targeted for stockholder litigation

"We've teamed with the best in the business to help us move forward as we release our advanced 100GbE solutions," said Amit Krig, vice president of software, Mellanox Technologies. "Choosing Ixia is the result of a year-long evaluation process of several vendors, which included understanding each vendors' technology and their ability to deliver and support future technologies and standards. Using Ixia's solutions, Mellanox will be able to achieve complete confidence in the quality of our products."

Mellanox products perform advanced processing at different network layers. By using Ixia's systems they are able to validate the various layers and protocol stacks, which involves an end-to-end 100GbE Mellanox ecosystem that includes their adapters, switches and interconnect products. Mellanox is able to validate the physical layer, MAC layer and upper-layer complex network stacks such as IP Routing and VXLAN with Ixia's solutions.

"As bandwidth requirements continue to rapidly increase in the data center, new technologies must be deployed faster than ever before," said Sunil Kalidindi, vice president of product management, Ixia. "Ixia has kept pace with solutions like the world's first 25GbE validation solution. This solution helps forward-thinking customers like Mellanox develop and deploy Ethernet technologies and successfully deliver application performance to its end customers."

Ixia's solution builds on its first-to-market, native QSFP28 Xcellon-Multis load modules by providing 100GbE speed in a native QSFP28 transceiver. Ixia and Mellanox are members of the 25G Ethernet Consortium, and are working with the IEEE on the emerging IEEE P802.3by standard for 25GbE.