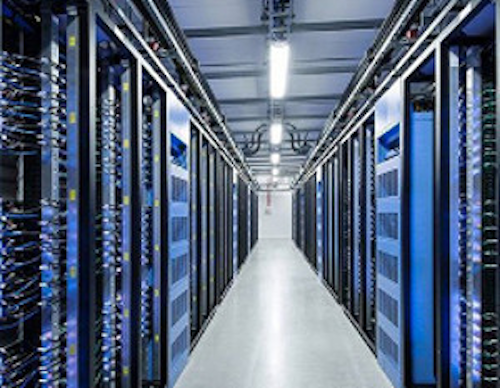 Data center security policy administration specialist Tufin is spearheading a drive to help companies understand and overcome the network and security challenges involved in migrating data centers. The company has outlined three key challenges to effective data center migration faced by businesses - including application connectivity management, security and compliance - and how these can be overcome with the help of Tufin's Orchestration Suite for data centers.

As outlined by Tufin, the key challenges are:

1. The need to understand your business applications in detail

Businesses lack knowledge of their applications and the various systems they connect to and depend on before the migration takes place. This is leading to applications not working and unplanned downtime as they struggle to pinpoint and rectify any unforeseen problems. What's required is end-to-end application management, including tools for rapid application discovery, managing dependencies and business ownership across data centers, and increased control with application visibility.

2. Minimizing disruption to the business during a migration

As well as application visibility, businesses require a well-defined workflow process to ensure migration runs smoothly and to deadline. Often businesses lack an understanding of how network changes impact application business continuity and are unable to avoid human error in application and service migrations. Business need to improve visibility and control with workflow process automation, including real-time alerts about network changes that impact business continuity, and offer full automation for application and service migration.

3. Ensuring systems are secure and compliant

The complexity of today's organizational systems and networks means any changes to system and application connectivity now require myriad configuration changes to firewalls and security products. Many businesses try to manage the process manually which is not feasible, particularly during a time-critical migration where you're running two platforms in parallel. Businesses need to manage security and compliance policies centrally, with real-time alerts when there are any violations, and have the ability to pinpoint and automate any required configuration changes to firewalls and security systems.
***
Tufin notes that data center migrations are becoming more common as more companies seek to take advantage of private and public cloud platforms, consolidate data centers following mergers and acquisitions, or modernize aging infrastructures to improve efficiency and agility.
Reuven Harrison, CTO and co-founder of Tufin, comments, "Data center migrations have become a complex web of changes where many network owners are failing to connect the dots of where application and services are talking to each other. Whether it's a physical or cloud migration, unless businesses take steps to get to grips with their network topology and centralize control of security and compliance, they risk downtime or service delays which will impact business performance."
Javvad Malik, senior analyst, Enterprise Security Practice, 451 Research, adds, "Data center migrations aren't a simple process and there are common traps that companies fall into. These range from lack of knowledge-sharing, over-reliance on firewalls, insufficient change management processes and poor roll back capabilities."

The analyst continues, "During the migration process, assets like businesses-critical applications have to be documented properly - not only to maintain connectivity, but to ensure compliance. However, many companies fail to do the basics. This is where offerings like Tufin's Security Policy Orchestration tools can help to accurately record changes, provide a helicopter view of network connections and ensure security and compliance isn't negatively impacted."

Tufin's Harrison concludes, "A migration project can be one of the most risky and complex undertakings an enterprise faces. Gartner notes that seven out of ten of data center migrations will incur significant delays or unplanned downtime. In addition, there's a high risk that moving to a new platform will inadvertently introduce security holes or break compliance requirements. The problem is compounded by the fact so few companies today have had hands-on experience of these challenges. The last major wave of migration was from mainframes to client/server in the 1990s, and the people who oversaw that transition have now largely retired or moved on."

In its new white paper, Tame the Network and Security Challenges of a Data Center Migration, Tufin aims to close this gap in organizations' knowledge by laying out how to plan and execute a smooth, secure migration with the help of the Tufin Orchestration Suite, the company's market-solution for security and policy orchestration and automation. Tufin be available to talk in person at booth no. E55 at Cisco Live 2015 (Jan. 27-29) in Milan, Italy.
Download the Tufin white paper.

Learn more about the Tufin Orchestration Suite.