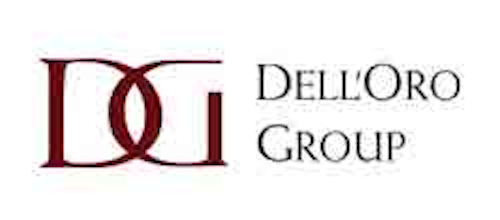 A recently published report from telecommunications, networks, and data center information technology (IT) industries analyst Dell'Oro Group finds that the Ethernet Switch - Data Center market grew strongly in the first quarter 2015 to slightly more than $2.0 billion.

The report reveals that data center switching growth in 1Q15 was mainly driven by spending from spending by Amazon, Facebook, Google and Microsoft. The analyst also names Cisco Systems and Arista Networks, alongside the white box segment, as dominating cloud deployments in North America.
"Strong adoption of 40 GE amongst large US cloud customers drove strong year-over-year growth in the Ethernet Switch – Data Center market," states Alan Weckel, vice president of market research at Dell'Oro Group.

The research also indicates that the industry's largest cloud customers -- i.e. Amazon, Apple, Facebook, Google, and Microsoft -- will begin migrating to 25 and 100 GE at the end of 2015.

Weckel continues, "When Dell'Oro Group looks at the overall data center market, many trends are similar between servers, storage, and networking, such as the movement by cloud customers to white box/bare metal solutions. We are often able to leverage our holistic coverage to forecast trends early and accurately before they become widespread, such as the upcoming market migration to 25 GE server access, or the recent movement in large US cloud customers to 40 GE."

The Dell'Oro Group's Ethernet Switch – Data Center Quarterly Report offers a detailed view of the market, including Ethernet switches for: server access; server aggregation; data center core; and campus core. Software is addressed separately. The report contains in-depth market-level and vendor-level information on manufacturers' revenue, ports shipped and average selling prices for both Modular and Fixed, and Fixed Managed and Unmanaged Ethernet Switches (1000, 10, 25, 40, 50, and 100 Gbps), plus regional breakouts and Fibre Channel over Ethernet.