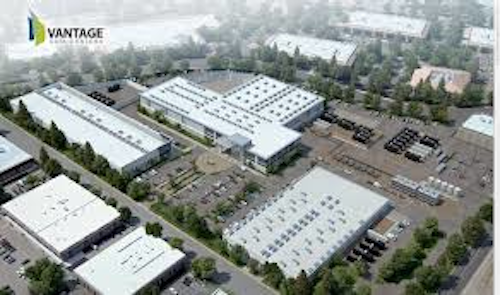 Vantage Data Centers, a provider of data center solutions in support of mission-critical applications, announced that it has received the highest level of certification from the Uptime Institute for its Quincy, Washington facility, placing the company alongside only six other data center providers worldwide. Vantage, upon the preliminary visit from Uptime, was found to excel in all criteria on which the Tier III Gold Sustainability Certificate is based: Management & Operations, Buildings Characteristics, and Site Location.

"Because most operational gaffes are caused by human error, we've built Vantage's reputation on careful processes and thorough team training," said Chris Yetman, chief operating officer of Vantage. "We believe in our people and our systems, and are honored to be recognized by the Uptime Institute."

Vantage says its commitment to effective and efficient data center operations are founded on the company's operational tenets, which set rigorous guidelines and emphasize customer relationships. With diligent and cross-checked weekly reporting, the Vantage team ensures thorough maintenance cycles, upkeep, and data center functions. Vantage says its emphasis on client relationships is based on transparency and trust. The company says its team provides proactive information on performance and maintenance data, and also gives clients full access to the dashboard where all key data center functions are monitored in real-time.

Over the past year, Vantage has announced partnerships with Symantec, Cloudera and MarkLogic, as well as multi-megawatt deals with other leading technology providers for both production and R&D lab space. The company's campuses in Santa Clara and Quincy, Washington include four enterprise-grade data centers totaling over 100MW of potential capacity. Vantage says its custom-configurations help meet unique requirements and deliver operational excellence to a wide range of customers. The company adds that its highly reliable, energy efficient facilities, coupled with beneficial utility costs, provide customers with significant total cost of ownership advantages.