For sale: Purpose-built San Francisco data center
Existing 120,000 sq. ft. purpose-built shell with 23 MW of critical capacity (as designed) is adjacent to one of the largest aggregation hubs of connectivity in the U.S.
Oct 14th, 2015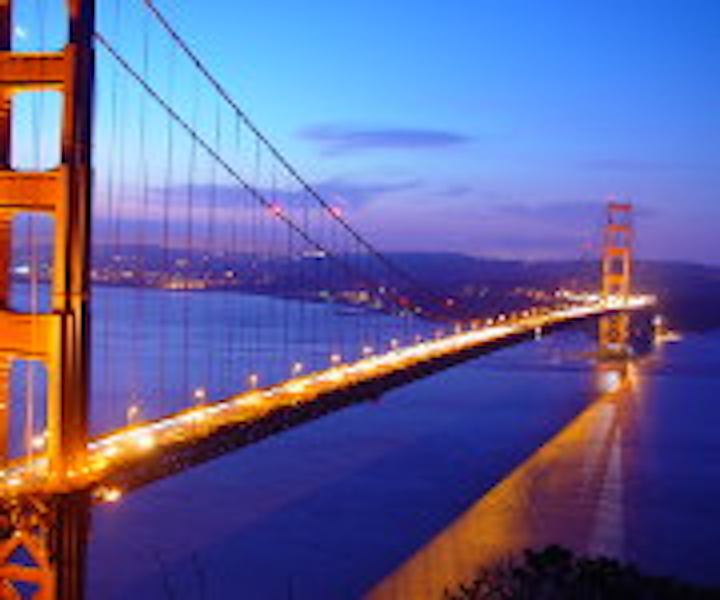 San Francisco, CA, Oct. 13 -- Wired Real Estate Group Inc. (WiredRE) of Las Vegas, NV has been hired to represent 1828 Egbert Avenue, San Francisco, for sale or lease. San Francisco is home to numerous data centers; however, 1828 Egbert is the first purpose-built, large-scale data center offered for sale since Abovenet constructed one over 15 years ago.
The existing and seismically engineered 120,000 sq. ft structure is designed for up to 23 MW of critical capacity in Phase I. Total buildout could reach 200,000 SqFt and over 30 MW of critical capacity. "We feel the timing of this sale for 2016 is perfect, as we've seen a significant level of activity from service providers and Internet firms via our engagement with WiredRE," commented John Mason, Principal at 1828 Egbert. "The large brokerage firms claim specialization; however, WiredRE's singular focus on cloud, colocation and data centers is distinctive."

1828 Egbert is located in the Portola Place neighborhood of San Francisco, which has seen significant development over the last decade, including the Third Street light rail and the Lennar mixed-use development, promising 12,500 new homes; 4 million-plus square feet of office, commercial and retail space; and 300 acres of open parks, trails and fields. The area is well supplied from a power standpoint, with a radial distribution system and three substations, including Hunters Point, Martin (Brisbane) and Potrero.

1828 Egbert is also just blocks away from one of the largest aggregation hubs of carrier connectivity in the country, 200 Paul, owned by Digital Realty Trust. 111 Eighth Avenue in Manhattan, a much larger though similarly positioned data center and telecom hub in New York, was famously bought by Google in 2010 for a reported $1.9 billion.

"With installed, underground power supply and immediate capacity available, we are receiving a high level of interest from firms that value time to market and the logical and physical diversity that a world class carrier hotel and exchange point can provide," commented Everett Thompson, WiredRE CEO. "This project is another example of unique colocation and data center opportunities available via WiredRE."

WiredRE has received attention of late via its demand-response planning advocacy. Additionally, the firm has received numerous exclusive mandates globally, including three sites in EMEA – Ark Data Centres and Kao Park in London and a new colocation facility in Sweden – four sites in China, 22,000 acres near Reno, Nevada, and Wells Fargo's former data center in Sacramento (Roseville). The company operates as independent advisor for cloud, colocation and data center planning, brokerage, and finance, and counts two of the top three global telecom firms, and over half of the most admired banks in the U.S., as clients.
To search WiredRE's data center list with over 2,000 data centers, visit WiredRE.com.