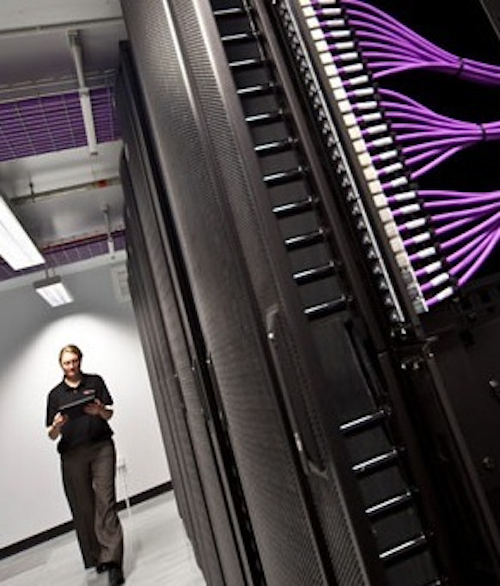 Siemon announced the launch of its new WheelHouse Advanced Data Center Solutions brand, which the company said aligns its "established line of cable and connectivity systems, cabinets, cable management and power distribution with an array of new and upcoming product innovations." Siemon added that the portfolio "delivers a comprehensive range of advanced data center solutions to support any size and type of data center, from large high-performance-computing environments and colocations, to small- to mid-size enterprise data centers."

The infrastructure systems that make up the WheelHouse brand are intended to speed deployment, improve scalability, enhance manageability and increase efficiency. The portfolio includes not just products, but also Siemon's data center design services and support "to help customers optimize their data centers while lowering total cost of ownership," the company said.
The WheelHouse portfolio includes the following.
End-to-end copper cabling systems—Z-Max Category 6A F/UTP and TERA Category 7A/Class FA twisted-pair copper cabling systems, including patch panels, patch cords, preterminated trunking assemblies and cable.
LightHouse Advanced fiber cabling solutions—The LightStack ultra-high-density plug-and-play system, supporting up to 40/100 Gbits/sec, LC BladePatch jumpers with push-pull latch, fiber-management solutions, and a line of enclosures, field-terminated connectors, jumpers, pigtails and fusion-splicing systems.
High-speed interconnect assemblies—Cisco-compatible and independently tested SFP+, QSFP+ passive and active copper and optical cable assemblies for high-speed point-to-point applications.
Data center cabinets—VersaPOD and V800 cabinets with zero-U vertical space between cabinets and at end-of-row for patching, power distribution and cable management; also V600 server cabinets and hot-aisle/cold-aisle containment solutions.
V-Built preconfigured data center cabinets—Customized data center cabinets preloaded with Siemon connectivity, cable assemblies, PDUs, cable management and accessories, preassembled and packaged under one part number to arrive on site ready for active equipment.
Racks, cable management and accessories—VersaPOD four-post racks, vertical and horizontal cable management, end-of-row vertical patching channels, thermal blanking panels, equipment shelves and other equipment.
Power distribution solutions—PowerMax and intelligent PDUs available in metered, monitored, smart, switched and managed options with environmental monitoring and DCIM capabilities.
Infrastructure management—EagleEye software that combines automated infrastructure management with DCIM capabilities, including capacity planning, power and environmental monitoring, virtual machine management.
Data center design services—2D and 3D layouts, bills of material, thermal analysis, pathway and space planning, and guidance on standard compliance, topologies and architectures.
Siemon has established this set of web pages with an interactive guide on the WheelHouse portfolio as well as links to educational resources.