HP CEO Whitman derides Dell's EMC deal
Quoted in an internal memo, HP Enterprise CEO Meg Whitman said that the firms will be overridden by debt and that the deal will be disruptive to customers.

Oct 13th, 2015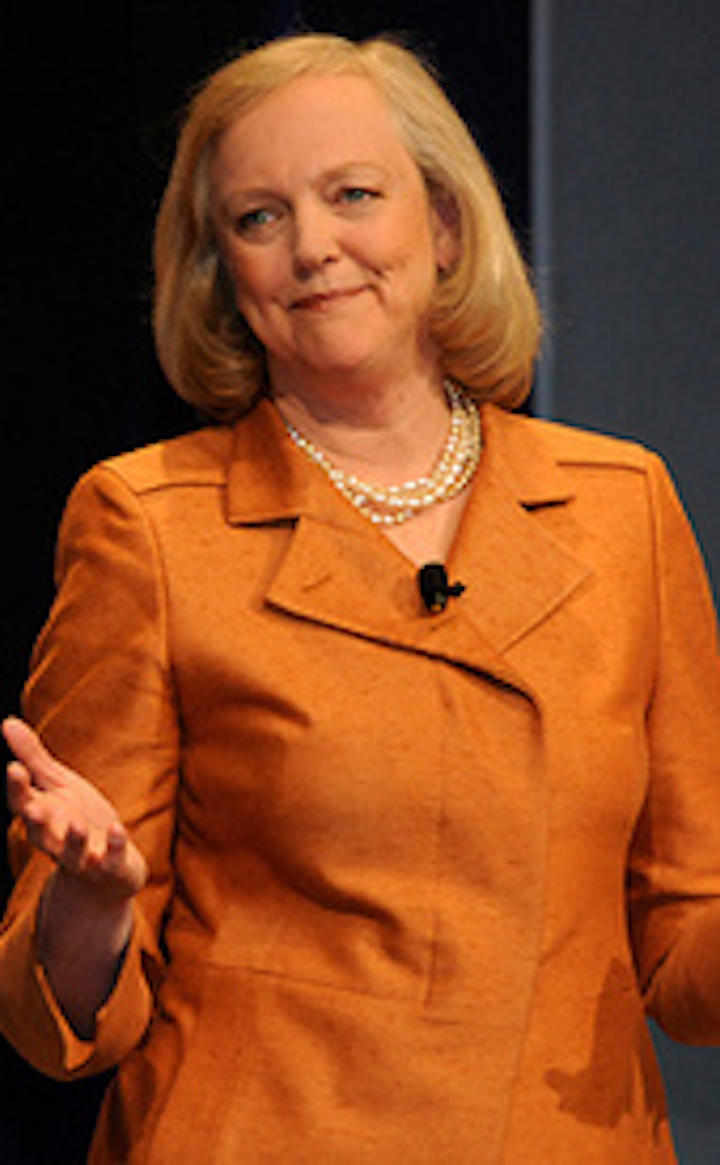 Dell Inc. announced on Monday that it has agreed to buy data storage company EMC Corp., in a $67 billion technology deal that apparently unites two mature companies with eyes toward creating an enterprise tech powerhouse. "Our new company will be exceptionally well-positioned for growth in the most strategic areas of next-generation IT," commented Dell's chief executive, Michael Dell.

The acquisition will help privately held Dell diversify away from a stagnant PC market and give it greater scale in the faster-growing and more lucrative market for managing and storing data for enterprises, said analysts. If approved, the transaction will be the largest tech deal ever -- "trumping HP's (HPQ) 2002 merger with C Newslook", as noted by USA Today.

More analysis of the deal via TechCrunch:


Follow-on Headlines & Analysis

HP CEO slams Dell's EMC buyout as riddled with debt and confusing to customers (TheInquirer.net)
By CARLY PAGE -- HP Enterprise CEO Meg Whitman has criticised Dell's acquisition of EMC, saying that the firms will be overridden by debt and that the deal will be disruptive to customers.

HP CEO Whitman: Dell-EMC Will 'Cause Chaos In The Channel' (www.crn.com)
By STEVEN BURKE, CRN -- Hewlett-Packard CEO Meg Whitman told HP Enterprise employees that Dell's $67 billion acquisition of storage leader EMC is sure to cause a lot of pain for Dell-EMC channel partners. "This move is going to cause chaos in the channel as they bring together two different programs and approaches," said Whitman in an email to HP Enterprise employees sent Monday morning.

HP boss Meg Whitman trashes Dell's EMC deal (www.money.cnn.com)
CNN Money Stockswatch -- Hewlett-Packard CEO Meg Whitman is already trashing the barely-inked marriage of Dell and EMC. The new Dell is going to fiercely compete for business customers with HP Enterprise.
Dell. EMC. HP. Cisco. These Tech Giants Are the Walking Dead (wired.com)
By CADE METZ, Wired -- Oh, sure, they'll shuffle along for some time. They'll sell some stuff. They'll make some money. They'll command some headlines. They may even do some new things. But as tech giants, they're dead.