Colt unveils SDN-enabled 10-Gbps data center interconnect on demand in Europe
Programmable and on-demand network capabilities are now available to enterprise and wholesale customers.
Oct 28th, 2015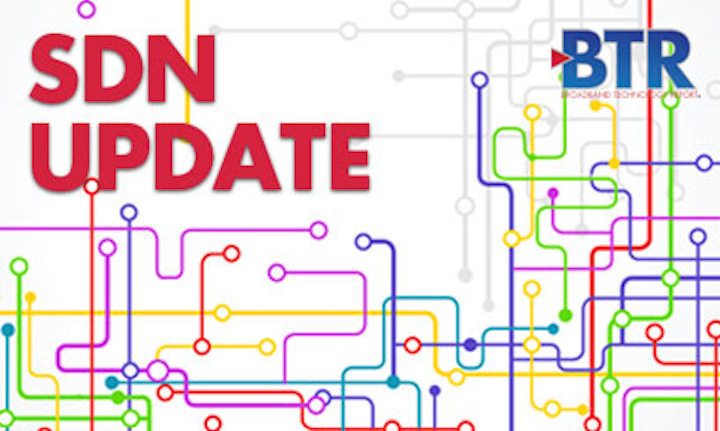 Colt launches DCNet as-a-service, billed as a real-time, self-service proposition for high-demand data center interconnect services. Programmable and on-demand network capabilities are now available to enterprise and wholesale customers.

Communications services provider Colt has announced its DCNet as-a-service offering, enabling on-demand data center interconnect services across Europe via a self-service portal. The launch of DCNet is part of Colt's next generation network, which leverages software defined networking (SDN) and network function virtualization (NFV) capabilities to drive business efficiencies and an improved customer experience.

Key benefits of the DCNet as-a-service, according to Colt, include: portal-based, consumption-based commercials; service deployment in minutes (instead of days or weeks); up to 10 Gbps bandwidth; and real-time bandwidth flexing. DCNet builds on Colt's SDN-enabled modular Carrier Ethernet platform, which has been recognized in the MEF Excellence Awards for ten consecutive years.
Colt says its elastic, on-demand and programmable network improves integration with cloud services, reduces lead times and builds on flexible commercial models while delivering a new set of improved SLAs; and that it will transform the user experience by improving self-service capabilities for real-time ordering, provisioning and service flexing.

The launch of DCNet as-a-service is the first step in the roll-out of the SDN-based network; the next step will be the extension of these capabilities into Asia in Q1 2016. Next year, Colt will leverage these capabilities to enable elastic connections between data centers, customer sites and cloud service providers. This will include APIs to provision services across third-party networks.
A selection of wholesale and enterprise customers in the finance and media verticals will be trialling the new capabilities in November. DCNet's self-service portal is initially available for data center interconnect services in 57 third party data centers in London, Paris and Frankfurt. This capability will be extended to over 150 data centers across Europe as well as Asia Pacific in early 2016.
The company's extensive network in Europe, Asia and North America links to over 560 owned and third party data centers, offering service providers and enterprises greater choice on where they host their data and with whom they connect.
Carl Grivner, EVP of network services at Colt comments: "SDN will enable a major business model change for the telecoms industry and transform the way service providers interact with customers. Colt's Novitas programme is not simply a technology upgrade, but a business transformation that will enable our customers to consume services in a way that is right for them. Our vision is to be the cloud access provider for the business sector, enabling customers to build and operate their network from anywhere."

Learn more about Colt.