Overhead busway gaining market share among data center power distribution hardware
As an alternative to remote power panels, busway offers space savings, flexibility and lower operating expenses as a data center power distribution system.
Jul 21st, 2015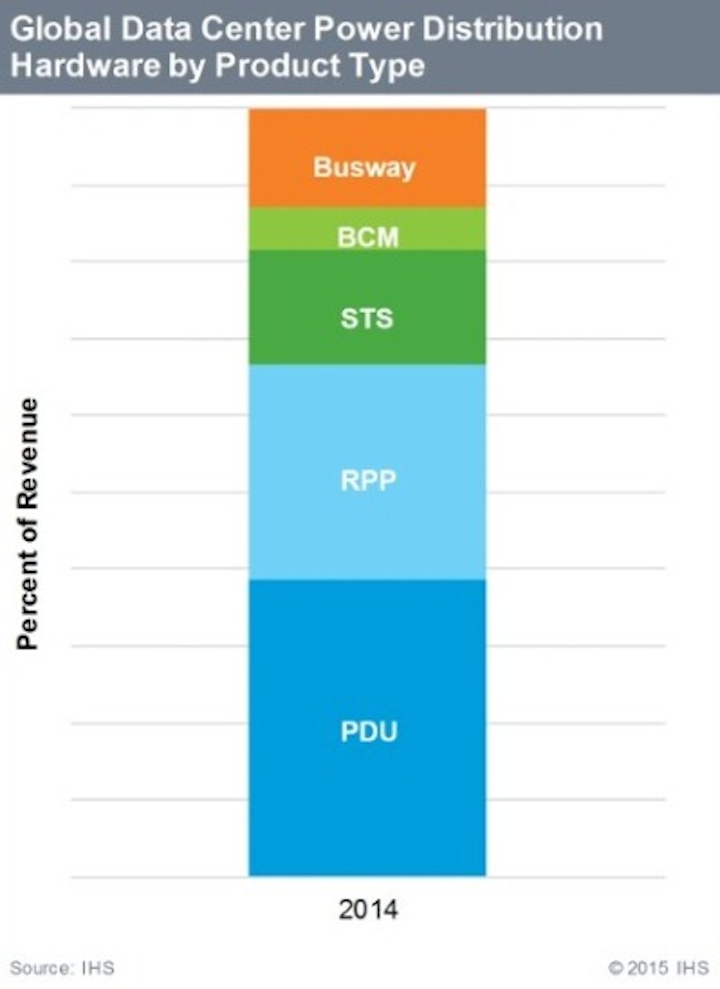 In its most recent report on data center power distribution hardware, IHS indicates that overhead busway is gaining market share at the expense of other power distribution system types. Forecasting that the global market for data center power distribution will reach $505.9 million by the end of 2016, IHS's report quantifies the market for transformer-based power distribution units, remote power panels (RPPs), static transfer switches, branch circuit monitoring, and overhead busway.
"New IHS data estimates the global data center power distribution market to have been worth $488.8 million in 2014, 3.7-percent growth over 2013," the analyst firm said. "While this appears to be fairly moderate growth, in line with other data center infrastructure markets, looking at each product type separately paints a more varied picture, as there are some significant product shifts occurring."
IHS says the static transfer switch market declined slightly in 2014, which it deemed "not surprising considering the rise of dual-corded servers and IT equipment which no longer require a static transfer switch to receive redundant power. In contrast, busway and branch circuit monitoring products experienced the highest growth rates, with 2014 growth in the high single digits, each driven by unique factors." IHS explained: "Branch circuit monitoring helps data center managers track power use, calculate efficiency metrics, and provision power effectively. Busway is being sold as an alternative to RPPs and whips that allows for space savings, more flexibility, and lower operating expenses."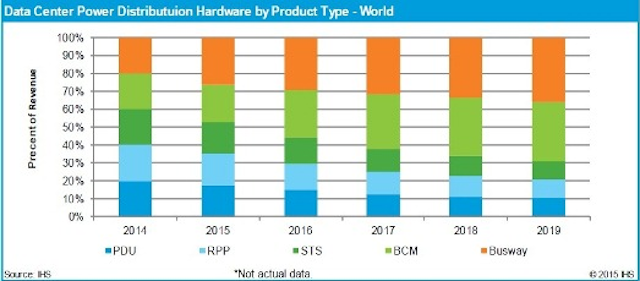 Power distribution units and RPPs are the biggest and most-established product categories in the data center power market, and as such saw more moderate growth levels in 2014, IHS noted. "However, the remote power panel market will likely be susceptible to slowing sales in the future, as the adoption of overhead busway increases. The differences in demand for each of the data center power distribution product types will be important to track going forward as these shifts continue to occur."
You can find more information on IHS's Data Center Power Distribution Report – 2015 here.