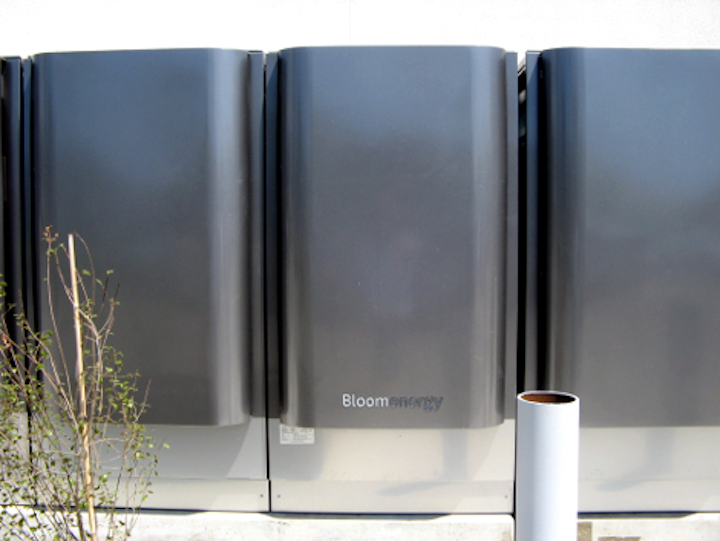 CenturyLink (NYSE: CTL) announced that, to commemorate Earth Day 2015, it has installed reliable, sustainable power infrastructure in its Irvine, California, data center, through the commissioning of 500kW natural gas-powered fuel cells from Bloom Energy.

"Synchronizing the fully commissioned Bloom Energy fuel cells to our electrical infrastructure supports the escalating power demands for network and IT infrastructure in an environmentally sustainable way," comments David Meredith, senior vice president at CenturyLink. Meredith adds, "Businesses that use multi-tenant data centers and cloud-based solutions, like those offered by CenturyLink, are contributing to a better environment, which is further enhanced by technologies such as Bloom Energy."

The Bloom Energy Servers use fuel cell technology to generate green electricity through a clean electrochemical process using air and natural gas. Bloom delivers enhanced sustainability benefits, including high efficiency, small physical footprint and reduced water use, said CenturyLink in a press release.

"We are excited to work with a progressive, industry-leading service provider like CenturyLink on our first Bloom data center deployment in Southern California," says Peter Gross, vice president of mission critical systems at Bloom Energy. "This CenturyLink project demonstrates that data centers and cloud service providers now have alternative solutions that will meet both their reliability and sustainability goals."

CenturyLink's latest corporate social responsibility (CSR) report, now available on the company's website, includes additional details on the use of Bloom Energy fuel cells. The report also provides insight into the company's "green" programs and broader sustainability initiatives. View the report.