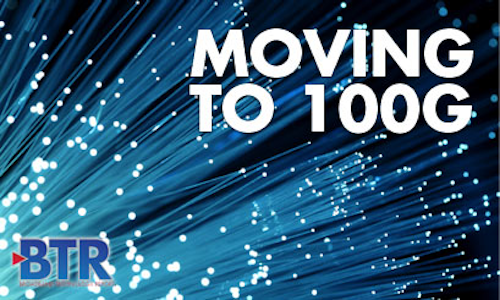 The Metro Ethernet Forum (MEF) says it can now certify systems operating at 100 Gbps within its Carrier Ethernet 2.0 Certification Program.
"CE 2.0 certification is foundational for supporting the shift to dynamic 'Third Network' connectivity services delivered over more automated, interconnected networks," comments Kevin Vachon, COO of the MEF.
The Carrier Ethernet 2.0 100G certification focuses on point-to-point E-Line and E-Access services. The MEF says the certification process includes test cases that address the full set of 100G service attributes, including performance and bandwidth profiles.
"Driven by data center interconnection and peering relationships, 100G performance represents the next step in transforming metro network deployments and scaling cloud-centric connectivity services across the globe," adds MEF's Vachon. "Service providers and equipment makers have been asking for a certification program for Carrier Ethernet faster than 10G, and the MEF is delighted to extend the program to 100G today."
Network equipment vendor members of the MEF interested in 100G certification should register with Iometrix, the MEF's official test laboratory, by May 30, 2015 for the CE 2.0 100G Testing Pilot Phase. The MEF expects to announce the first CE 2.0 100G certified companies and equipment at the GEN15 global networking event November 16-19, 2015 at the Omni Hotel in Dallas.

Source:Lightwave