University of Montana makes case for 'worst to first' data center energy efficiency
The university deployed a CommScope modular data center on demand, greatly enhancing its data center energy efficiency.
Feb 2nd, 2015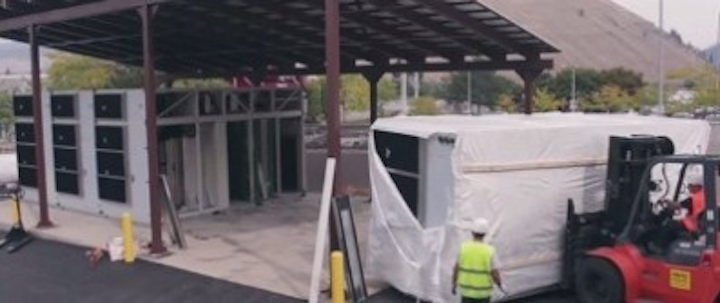 The University of Montana recently publicized its deployment of a Data Center On Demand containerized, modular data center from CommScope, saying the data center energy efficiency gained by the move very well may give the learning institution "worst-to-first" status among university data centers. In this article on the university's own website, authored by Gordy Pace, University of Montana associate chief information officer for IT central computing services Tony Jablonski says, "We're going from arguably the worst data center in higher education to perhaps the best. We're the first university in the United States using this particular modular data center."
Pace reports, "The new facility will be remarkably energy efficient. It takes advantage of what we have in Montana … lots of cool air. Instead of using air conditioning, the units use outside air in cold months and evaporative cooling in hot months. When heat is needed, that comes from the equipment running inside the facility."
The project was approved two years ago, when "Jablonski figured that administrative computing would take up 12 to 16 racks in the new facility," the article says. "But virtualization efforts since then have drastically reduced the amount of hardware needed to run those systems. Jablonski expects seven racks instead of the anticipated 12, leaving more than half of the capacity of the data center for new opportunities."
The article includes a video of a CommScope Data Center On Demand container being put in place via forklift; a screengrab from the video is included on this page.