Raritan, Legrand unveil intelligent cabinet concept at Gartner data center conference
New platform is billed as an "integrated and secure infrastructure cabinet solution created for distributed locations [including] IoT, edge computing, multi-tenant data centers, and branch offices."
Dec 19th, 2016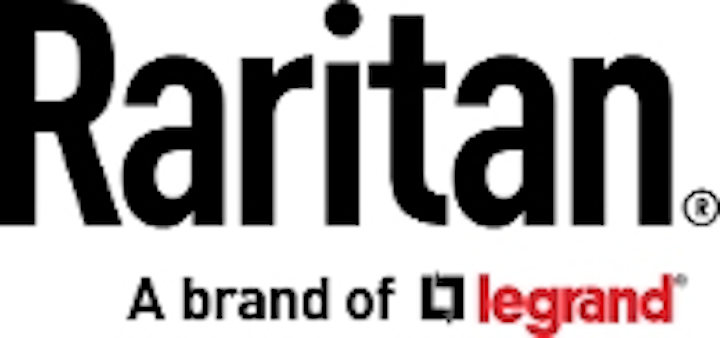 On Dec. 5, at the Gartner Data Center, Infrastructure, and Operations Management Conference in Las Vegas, Raritan, a provider of intelligent data center management and rack power distribution solutions, in collaboration with Legrand's Data Communications division, unveiled a working model of the Legrand Intelligent Cabinet Concept. The companies says that the focus of the Intelligent Cabinet Concept model – which will go on a multi-city tour -- is to gather input from customers on their IT infrastructure needs for remote and distributed locations. According to a press release, "The working model of the Intelligent Cabinet is designed to monitor and manage, from anywhere, all the IT and integrated infrastructure elements secured in the cabinet, thereby streamlining work, cutting costs, and shifting the focus from managing many elements to managing only one element – the cabinet."

The companies expect that "the paradigm shift to the cabinet or rack as the standard IT unit to manage is expected to make it easier for those centrally located IT and data center professionals responsible for rollouts and uptime in remote locations. It also will help reduce OPEX and CAPEX costs," added the press release. "The unique architecture of the modular cabinet eliminates redundancy – and related costs – so that the cabinet providing intelligence and more capabilities is expected to cost no more than the cabinet components purchased separately. Deployment and installation time is expected to be in weeks instead of months because all the cabinet components are pre-integrated and -tested."

Raritan and Legrand contend that recently renewed interest in remote IT sites -- and in containerized cabinets and micro data centers -- is being driven by the Internet of Things (IoT) and other trends requiring real-time sensor data gathering and analytics crunching to take place at the network edge and in remote offices and branch offices.
"The challenge is to deploy and manage compute resources – servers, storage, switches, and converged equipment – and all the supporting infrastructure elements for power, networking, security, and monitoring at these remote locations where IT support professionals are not typically located," says Henry Hsu, vice president of product management and marketing at Raritan. "Legrand is creating the Intelligent Cabinet for an easier, more responsive and cost-effective way to support remote sites, and to enable new compute models at the edge. We are looking forward to sharing the working Intelligent Cabinet concept and gathering feedback from customers ranging from branch offices to edge data centers to colos."

Legrand's Intelligent Cabinet leverages the company's data center expertise in cabinet housing of all sizes, intelligent power distribution, power and environmental monitoring, DCIM (data center infrastructure management), cabling, networking, and remote "lights-out" data center management. A patent-pending embedded controller provides the intelligence to the Legrand Cabinet. The cabinet has its own IP address, and both a remote and cabinet-door touchscreen User Interface to manage all tasks – including security authentication and door-lock release to access the inside of the cabinet, tracking IT and infrastructure assets in the cabinet, and providing updates on the environment's health, energy usage and potential issues.

The cabinet's capabilities support typical scenarios in remote sites. If there is a hot spot near the cabinet, for example, the cabinet's environmental sensors will send alerts to the brains of the cabinet, which will email alerts to the IT staff and will trigger the LED lights outside the cabinet to turn red. And if there is a security breach, for example, the cabinet will activate cameras to capture images of the unauthorized intruder and send them to the centralized IT staff. Among the cabinet components are intelligent power distribution units that meter at the outlet level and can turn off power remotely, a UPS backup system, environmental sensors, asset management, intelligent lighting, and DCIM software. The self-contained cabinet's built-in security features include smart door locks, smart card access, authentication, cameras, and visual and audible alerts and alarms. From interoperability to security, the cabinet's open-standards-based architecture is designed to fit into current and future IT environments.

Micro data centers offer more benefits from previous branch office and remote site solutions. According to Research firm Gartner, "The functional capability widely exists (such as retail sites and bank branches); however, micro data centers differ through their standardization, integration, remote management and enhanced security. These solutions promise significantly lower costs and enhanced manageability. We view micro data centers as transformative to supporting digital business development, with a particular focus on the IoT, and expect them to be deployed in their thousands (and possibly tens of thousands) across most enterprise verticals."

"Collectively the participating Legrand business units have a common core competency to deliver resilient and efficient data center infrastructures," explains Manny Linhares, IoT director for Legrand, North America. "For decades we have worked with data center customers to provide solutions from a full lifecycle perspective – solutions that are easy and fast to deploy, easy to use, easy to monitor and manage, and capable of growing with businesses. Our Intelligent Cabinet applies the same principles. Our goal is to work with customers and partners to create the most useful configuration to cut deployment and operations costs and to enable business transformation."
Search the Cabling Installation & Maintenance Buyer's Guide for companies, new products, press releases, and videos: