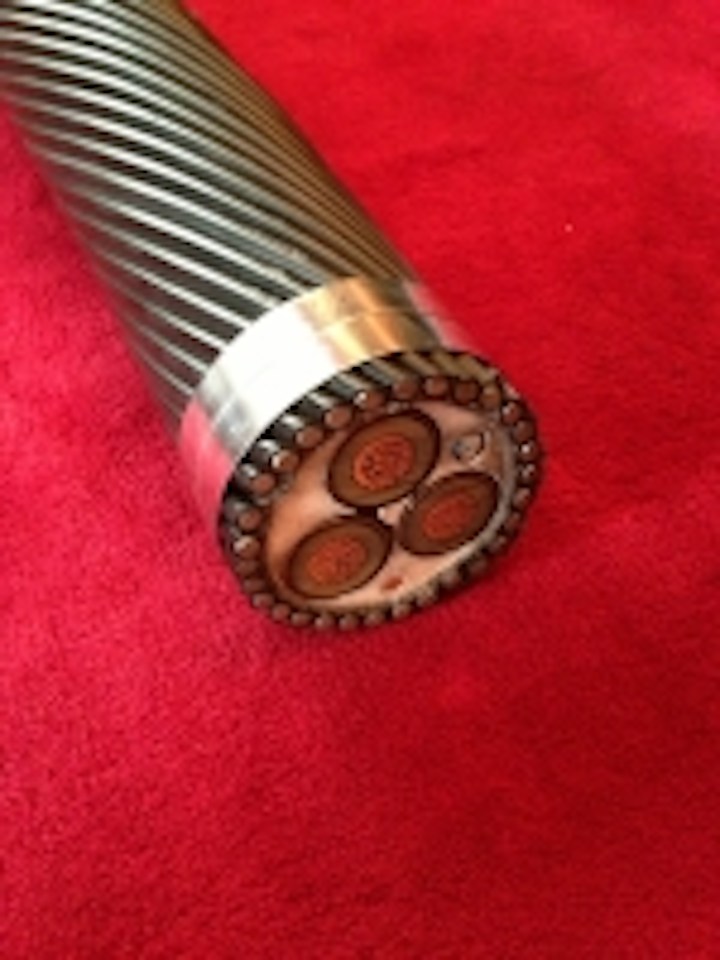 Kerite, a manufacturer of insulated utility and industrial power cable, has released its upgraded Underwater Specialty Cable, custom built for a range of applications that require direct contact with water. Kerite's EPR insulation formula enables the cables to operate underwater without the need for an impervious barrier such as a lead sheath, making installation easier and cost-efficient, according to the company.

In addition to the discharge-resistant EPR insulation, Kerite's upgraded Underwater Specialty Cable offers other protective features including an additional polyethylene jacket. Additionally, the cables feature stranded, filled 5kV-35kV copper conductors, shielded by a non-conducting Permashield stress control layer and a copper tape or concentric wire metallic shield. Galvanized steel armor wires with individual HDPE jacketing offer further protection.

More news: U.S. Navy soliciting HDPE conduit installation

Kerite offers a variety of product options for custom builds -- optional 10 mil Bronze Tape for teredo protection, an optional separate copper grounding wire, and an optional fiber-optic member are available. The cable can also be customized to meet the needs of specific applications.

Related product: Dual water blocking insulation protects underground conductor cable

Source:Utility Products