Slimmed down cabinet suits server applications
The 600-mm/24-inch VersaPod from Siemon does not have vertically oriented patching and management capabilities, but does accommodate cooling accessories.
May 31st, 2011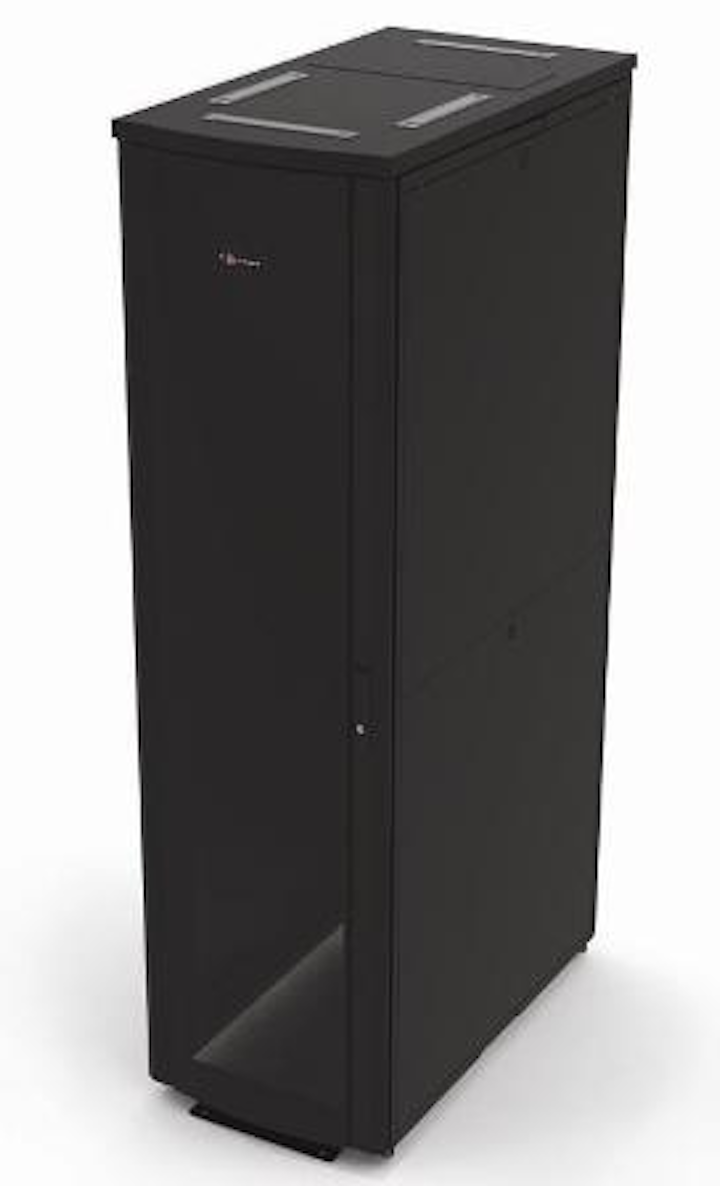 The newest addition to Siemon's VersaPod series of cabinets is a 600-mm (24-inch) version that the company says is ideal for server applications. Siemon's global data center director Carrie Higbie explained that some of the original VersaPod's features - particularly cable-management and cable-patching capabilities that do not take up any rack units within the cabinet but rather exist in vertical format alongside the RU space - are most commonly required for network switches and in storage area networks (SANs). The capabilities, however, may not be needed in some server applications. In many of those environments, she added, users tend to opt for cabinets 600mm in width.
See and hear Carrie Higbie's presentation on structured and point-to-point cabling systems in data centers, part of the on-demand webcast titled Cabling for Extreme High Speeds.
The 600-mm VersaPod is a lower-priced option than the original that according to Siemon bears the "family resemblance" of VersaPod by virtue of its look and profile. While it does not have management and patching capabilities, the 600-mm version has perforated doors like the original. It is also designed so its top can accommodate ducts to facilitate vertical exhaust, fans and other cooling-related accessories. 600 mm in width, the cabinet is available in 1,000- 1,200-mm (40- and 48-inch) depths. It has standard, 19-inch mounting rails.