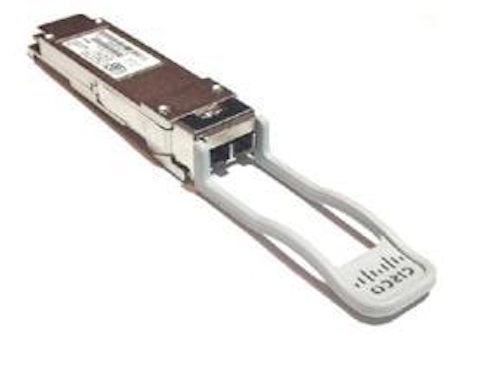 Cisco announced that with the introduction of its QSFP 40G BiDi (bidirectional) transceiver, it "allows zero-cost fiber migration by reusing the current 10-Gbit/sec cabling for 40-Gbit/sec device connectivity." The company says it does so via the fact that the QSFP 40G BiDi, with duplex LC ports, enables 100 meters of 40G transmission over OM3, 125 meters over OM4 fiber, and 150 meters over certain "OM4+" fibers.
In a technical paper titled "Migrate to a 40-Gbps Data Center with Cisco QSSFP BiDi Technology," the company makes the case for its transceiver technology, taking direct aim at "the need for a major upgrade of the cabling infrastructure" when transitioning from 10G to 40G, "which can be too expensive or disruptive to allow data centers to quickly adopt and migrate to the 40-Gbit/sec technology."
The paper reads, in part, "Existing short-reach transceivers for 40-Gbit/sec connectivity in a QSFP form factor … use independent transmitter and receiver sections, each with 4 parallel fiber strands. For a duplex 40-Gbit/sec connection, 8 fiber strands are required. Both QSFP SR4 and QSFP CRS4 use MPO 12-fiber connectors. As a result, 4 fiber strands in each connection are wasted.
"With existing QSFP transceivers, each direct connection between two devices requires an MPO-to-MPO 12-fiber cable. In the case of structured cabling with patch panels and fiber trunks, a 40-Gbit/sec connection needs MPO-to-MPO fibers between devices and patch panels, and 4 duplex multimode fibers in the fiber trunk.
"In most of today's data center networks, the aggregation fiber infrastructure is built for 10Gbit/sec connectivity that either supports direct connections between devices over LC-to-LC multimode fiber or uses LC-to-LC fibers to attach devices to patch panels and provides one duplex multimode fiber in the fiber trunk for each 10-Gbit/sec connection.
"40-Gbit/sec connectivity using traditional 40-Gbit/sec transceivers cannot reuse directly connecting LC-to-LC fibers. It also requires four to six times greater fiber density in the fiber trunks to meet the requirements of a 40-Gbit/sec connection. These characteristics make it expensive for customers to migrate from 10-Gbit/sec connectivity to 40-Gbit/sec connectivity in their existing data centers.
"The Cisco QSFP BiDi transceiver addresses the challenges of fiber infrastructure by providing the capability to transmit full-duplex 40 traffic over one duplex multimode fiber cable with LC connectors. In other words, the Cisco QSFP BiDi transceiver allows 40-Gbit/sec connectivity to reuse the existing directly connecting 10-Gbit/sec fibers and the existing fiber trunk without the need to add any fibers."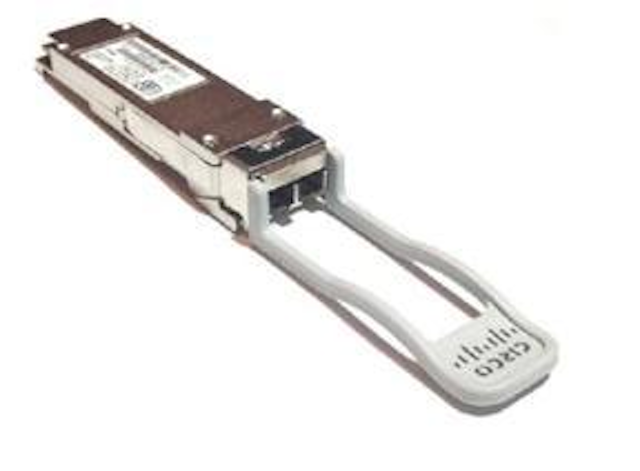 The technical paper details two deployment scenarios/case studies to emphasize the savings accomplished by eliminating the parallel-optic cabling infrastructure. The first scenario is a 288x40G setup with unstructured cabling. The second is a 384x40G setup with structured cabling. In this second scenario, the paper explains, "Cisco QSFP BiDi technology allows the existing cabling system—including the patch cables, patch panels with MTP/MPO LC modules, and fiber trunks—to be repurposed for 40-Gbit/sec connectivity. In contrast, QSFP SR4 transceivers require new patch cables and patch panels because the connector types differ and the size of the fiber trunk needs to be quadrupled."