Report: North America data center market is world's largest
Power for data center facilities in North America is becoming a critical issue, adds a new report from TCL.

Nov 10th, 2014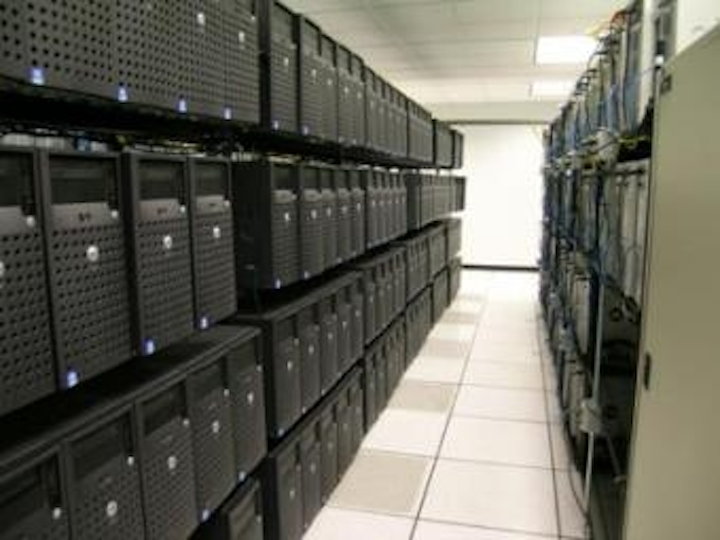 The North American data center market is the largest in the world, according to a new report from Tariff Consultancy Ltd (TCL). The firm calculates that data centers in the U.S. and Canada occupied over 66 million square feet of raised floor space as of the end of 2014.

The North American Data Centre Pricing 2014 to 2019 report – the first to be published by TCL on the region – analyzes pricing and capacity trends for the data center market in North America. Facilities vary enormously in size and price point, according to the market research firm, with individual wholesale providers having over 1 million square feet of space with sharply reduced rates, and local colocation providers having facilities of 1,000 square feet or less serving a specific area. Although there remains considerable variation between individual data center facility and region pricing in the survey, average data center pricing in North America will remain relatively stable and is set to increase in the range of 1 to 3% per annum, depending on market segment, the analysts say.
The report adds that significant new data center space will be added in regions such as Northern Virginia, Las Vegas, New Jersey, and Sacramento, and the new capacity will have an impact on average data center prices in these regions. Northern Virginia (Ashburn) in particular is projected to see a sharp increase in supply from new facilities from data center providers including Digital Realty Trust, DuPont Fabros, RagingWire, and Equinix. Commercial trends driving data center development in North America include the rise of the modular data center investment in Tier 2 city data center facilities for local users, the merging of wholesale and retail data center facilities, and consolidation as telecom providers bolster their presence in the cloud and hosting segments through the acquisition of data centre specialists.

Significantly, power for data center facilities in North America is becoming a critical issue, warns the report. Energy costs in the United States can vary by as much as 3X from state to state, with data center providers in high-cost states – such as California – having to adopt new technology to provide energy conservation measures for their facilities. Additionally, the report highlights how North American data center facilities are being recognized as a crucial factor in economic development. An increasing number of US states and city administrations are now offering tax incentives to data center providers and their customers as an incentive for new investment and employment, with the rebate of sales tax from the cost of IT equipment being the most common incentive for new investors.

TCL's North America Data Centre – 2014 to 2019 report is based on analysis of 338 data center providers across the U.S. and Canada with over 1,100 data center facilities across the region. Key results include a five-year forecast for both the overall data center market and average pricing (including average per square foot, rack space, and per kW pricing) in total and by each of the three main data center segments: local colocation, national, retail and national wholesale data center. The report also provides a brief profile of 27 key data center providers, who together account for 65% of total third-party data center raised floor space in the region as of the end of 2014.

Source: Lightwave