Black Box expands data center, enterprise cloud service offerings
New Cisco-powered services bolster the technology solutions provider's enterprise cloud communications offering.

Nov 3rd, 2014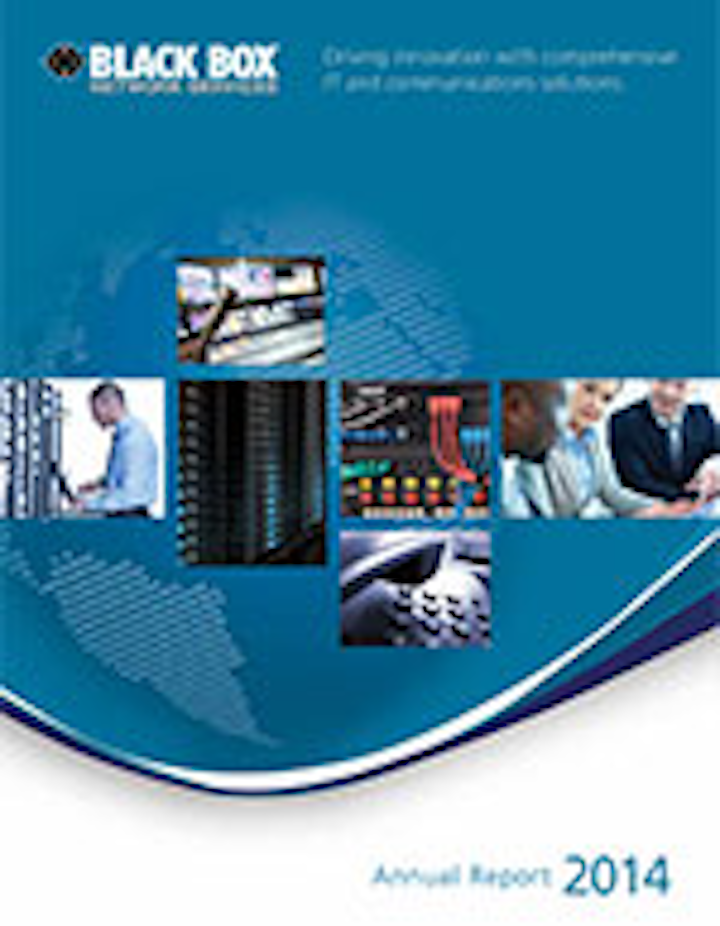 Black Box Corporation (NASDAQ: BBOX) announced that it has added two Cisco-powered collaboration services to its expanded portfolio of cloud communications technology solutions and services. Hosted Collaboration Solutions and Contact Center as a Service (CCaaS), both Cisco-powered services, are built upon Cisco's Unified Communications software and architecture and are now combined with Black Box services and renowned technical expertise to offer an infrastructure partnership to enterprises migrating to cloud communications.

Cloud communications offer substantial benefits to companies looking for more flexibility for their communications solutions.
"Black Box is excited to offer these innovative solutions to our clients," comments Chris Tjotjos, vice president of Black Box. "Navigating the emerging area of hosted communications solutions can be challenging. Black Box has set out to advise clients and deploy solutions that enable customers to leverage cloud solutions to drive the business outcomes they are looking for," Tjotjos added. "These Cisco Powered services deliver the flexibility, scalability, and procurement models that our clients need."

Black Box's design, integration and IT support services combined with Cisco Powered collaboration services offer many client benefits, assert the companies. From saving money with IP telephony, to improving productivity with unified communications, to providing full collaborative environments, these solutions promote efficiency and reduce total cost of ownership through simple subscription models with predictable costs and service levels.

As a Cisco Gold Partner, Master Cloud and Managed Services Partner, and Master Collaboration Partner, Black Box contends that it is now positioned to design and deploy pure cloud or blended cloud and on-premises options which enable clients to take advantage of the right hosted elements for their organization.

Download a copy of Black Box's 2014 Annual Report.