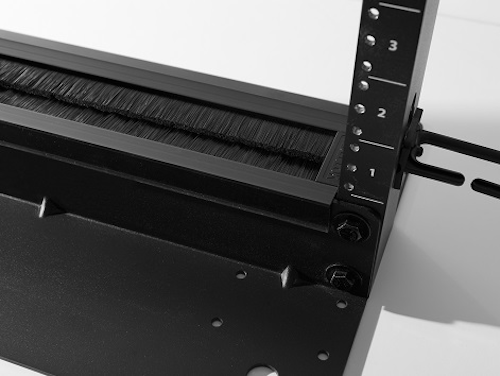 A new report from MarketsandMarkets (Dallas, TX) analyzes market dynamics, future roadmaps and global trends, and also provides competitive intelligence and forecasts over the next five years, for the data center rack server market. The research firm's analysts expect "an increasing adoption of power efficient and low-cost, high performance computing solutions, as major vendors are seen aggressively investing and rigorously working toward building cost-effective data center solutions, in an effort to reduce the overall cost incurred by end-users."

MarketsandMarkets forecasts the data center rack server market to grow from $22.01 billion in 2014 to $40.25 billion by 2019, at a compound annual growth rate (CAGR) of 7.17%. North America (NA) is expected to be the largest region for the market's growth in terms of revenues generated, but Asia-Pacific (APAC) is also expected to emerge as a high-growth market. According to the analyst, in the market's current scenario, the data center rack server has significantly impacted the global data center market and is expected to experience exponential growth in the coming years. The future adoption of data center rack server is expected to be in heterogeneous environments and hybrid clouds, with more focus on software-defined storage.

As defined by the analyst, a data center rack server device is defined by a controller which gets deployed on independent hardware platforms and hypervisors, and eliminates the dependency on traditional hardware platforms, notes the analyst. This helps organizations to control data access and storage, thus reduces associated costs, and improves efficiency and scalability. Data center rack servers are also a major component in the data center market. The newest platforms are run by software-defined controllers, adds the firm, which reside on a data center's servers, specifically to serve large and heavy applications and data flow such as hosting, cloud, or large-scale applications.
SDN controllers enable multiple virtual servers to run on a single physical server; all the virtual machines are isolated from each other and are decoupled with the help of hypervisors. SDN controllers also enable live migration and helps the organizations into virtual computing. These software-defined rack servers help the organizations to cut energy costs, increase efficiency, agility, and performance, thus reducing complexity and space required for servers.

"The adoption of a rack server based data center will play a vital role in helping IT teams meet the fast-evolving business needs of their organization," states a press release from MarketsandMarkets announcing the new report. "In today's business era, it's become important for enterprises and businesses to maximize IT performance, but also on controlling costs by reducing cooling requirements, and power consumptions along with simplifying management of resources and data. To meet these objectives, companies are designing rack server in such a way to provide high performance, energy efficiency, optimize hardware resources and simplified management."

The new research report from MarketsandMarket, Data Center Rack Server Market by Data Center Type (Tier 1, Tier 2, Tier 3, Tier 4), by Services (Consulting, Installation and Support, Professional), by End User (Mid-Size, Enterprises, Large) - Global Forecast to 2019 is now available. Learn more about the report.