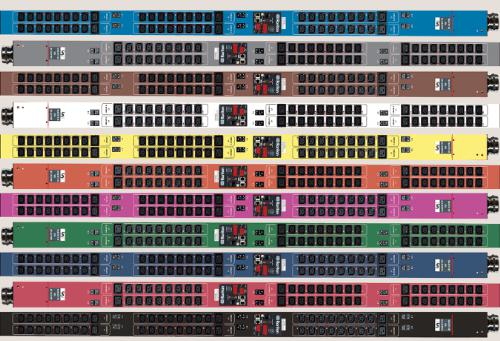 Raritan, a provider of data center infrastructure management (DCIM) and rack power distribution unit (PDU) products, has launched its next-generation intelligent rack PDU (iPDU), the PX3, which offers new energy-saving features and other enhancements to help data centers "measure and monitor energy, cooling and overall health," says the company.
Raritan says its new iPDU switched models are specifically engineered to help data centers save energy, via use of patent-pending latching (bistable) relays that do not require power to stay in their designated on or off states. A 100-cabinet data center, for example, can save more than $6,000 per year in energy and cooling costs using the PX3, estimates the company.

In the event of a power interruption, the PX3 can be pre-configured to have relays stay latched in their last state or go through a custom power-up sequence. Raritan has also added a third USB port to all PX3 models, providing one USB-B and two USB-A ports. The new rack PDU is the third generation of the company's intelligent PDU system.

"Raritan iPDUs can be found in data centers around the globe gathering information to help make data centers more efficient and more reliable, while operating at lower costs," comments David Wood, director of power management solutions at Raritan. "Our introduction today of the PX3 with latched relays is another example of how Raritan's iPDUs help lower operational costs."

To meet the needs of diverse IT environments, the company adds that the PX3 product line includes single-phase, three-phase, high power (400V), outlet-metered, outlet-switched, and unswitched rack PDUs and inline power meters.
The PX3 iPDU is now available worldwide. The new product announcement was made at the recent AFCOM Data Center World conference (Oct 19-22) in Orlando, FL.