Sumitomo appoints new marketing VP, focusing on enterprise, data center market growth
Sumitomo Electric Lightwave announced its appointment of Kevin Mistele, effective June 1, 2014.
Jul 8th, 2014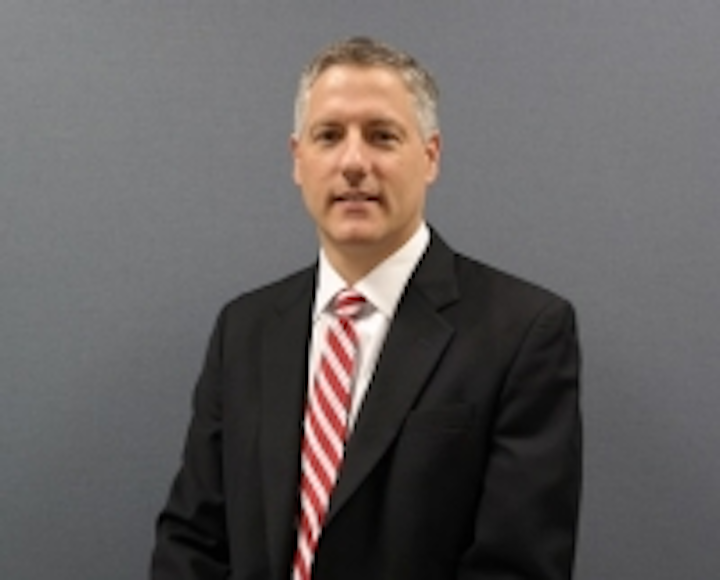 Optical fiber and connectivity specialist Sumitomo Electric Lightwave announced its appointment of Kevin Mistele, effective June 1, 2014, as its vice president of marketing, a newly created position within the company.

According to a press release, Mistele now oversees Sumitomo's product management, marketing, and product development functions, with a focus on supporting the growing demand and increased product development needs of its customers within the markets for fiber-optic networking infrastructure and tools. He will also manage the company's growth and increased market penetration in the data center and enterprise markets.

Mistele brings to Sumitomo nearly 25 years of experience in the enterprise and data center markets, in areas including business strategy, product management, technology road mapping, strategic marketing, operations and logistics. He is charged with using these skills to refine and direct the execution of the company's marketing and business growth objectives, the better to achieve, within the data center and enterprise segments, the similar industry-leading recognition that the company holds in the telecommunications market.

"Kevin provides our company with strong data center and enterprise network expertise -- he will drive both our continued expansion in the markets and customer bases we currently serve, as well as define and execute those segments and customer bases that we need to penetrate more deeply," comments Fred McDuffee, president and CEO at Sumitomo Electric Lightwave. "His command of the markets, segments, and technology, as well as his strong customer-focus, provides our company with yet another competitive advantage in offering customers the most advanced technologies, industry-first innovations, and leading-edge solutions in the achievement of their respective network visions."

When asked about his new company and its position in the market, Mistele remarked, "As a member company of the Sumitomo Electric Group, Sumitomo Electric Lightwave can provide a wide array of technologies and product solutions to data center and enterprise network customers, adding value like few of our competitors are able."

The company notes that its new ISO 17025 certified 4th Level Lab, the latest addition to Sumitomo's product development capabilities and R&D facilities, is a prime example of its commitment to continuous innovation. The state-of-the-art lab offers OBR connector analysis, Encircled Flux (EF) compliant measurement, and environmental testing, among numerous other capabilities, to ensure that data center and enterprise product innovations meet or exceed industry standards for quality and reliability.

Mistele added, "Resources, new products, solutions, and technological capabilities have [recently] been added by the company in direct support of its customers. These additions, coupled with the continued expansion of the company's sales channels, will enable Sumitomo Electric Lightwave to accelerate the broadening of its market footprint and growth of business in the enterprise and data center markets."