Legrand unveils Mighty Mo 20 rack, cable management system
The company says the newest member of its Ortronics product line has over 120 innovations and is designed for any size LAN, SAN or data center.

May 19th, 2014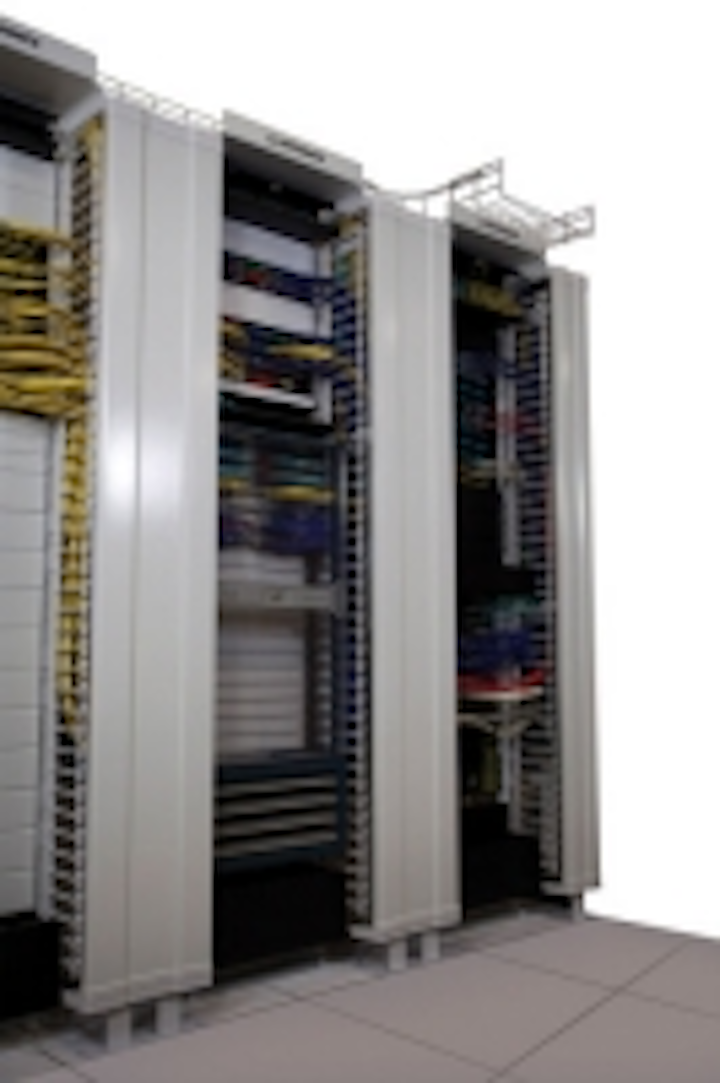 Legrand has unveiled its Mighty Mo 20 rack system; the company says the newest member of its Ortronics product line has over 120 innovations and is designed for any size LAN, SAN or data center. This year marks the 20th anniversary of the Mighty Mo product family, hence the new product's name. The rack system is designed to accommodate both copper and fiber cabling and to support any combination of network equipment. In an industry first, according to the company, the Mighty Mo 20 rack system is also available with an all-white rack and matching cable management components, as well as in standard black.

Like all Ortronics solutions, Legrand contends that the Mighty Mo 20 rack system incorporates elements of flexibility, efficiency and superior design.

Flexibility. The Mighty Mo 20 system features a wide selection of products designed to provide complete flexibility for data centers and enterprise networks, including any size, any media and any equipment. Each rack is designed to protect permanent installations where cables have been pulled, terminated and tested in the back while the front provides easy access to connections that need to be changed regularly. There are 26 new racks, including 12 channel racks with hex perforations and 14 four-post racks. There are also 20 new vertical finger managers – 11 with slam latch doors and 9 with split covers – 18 new lightweight airflow baffles, and 4 economy managers with latches. Some 50 new accessories round out the Mighty Mo 20 line.

Efficiency. The Mighty Mo 20 system also offers unparalleled efficiency and performance, says Legrand. Deeper vertical managers with up to 40% more room and channel rack depths up to 30-in. provide improved capacity. Two-in. deeper fingers support higher density networks while bend limiting clips provide 180-degree protection. Mounting brackets accommodate both Cablofil cable trays and ladder-style cable runways. An enhanced hex pattern on all channel racks increases airflow and simplifies cable installation. Larger vertical managers increase efficiency by reducing patch cord congestion. A universal cable trough, zero-U horizontal managers, speednuts, washerless components and improved rack spacer bars also contribute to installation efficiency.

Design. The company says the Mighty Mo 20 rack system has over 120 different innovations, many of which were suggested by end-users. "The design of the physical support infrastructure maximizes network performance by minimizing signal loss caused by improper cable support," comments Lars Larsen, director of Physical Support Products for the Data Communications Division of Legrand. "What's more, this design guarantees the flexibility necessary for future technology and growth and increases cooling efficiency through proper airflow management."

"We believe the Mighty Mo 20 meets the needs of IT managers, designers and consultants who want to know that it will perform today and over the long term," concludes Legrand's Larsen.