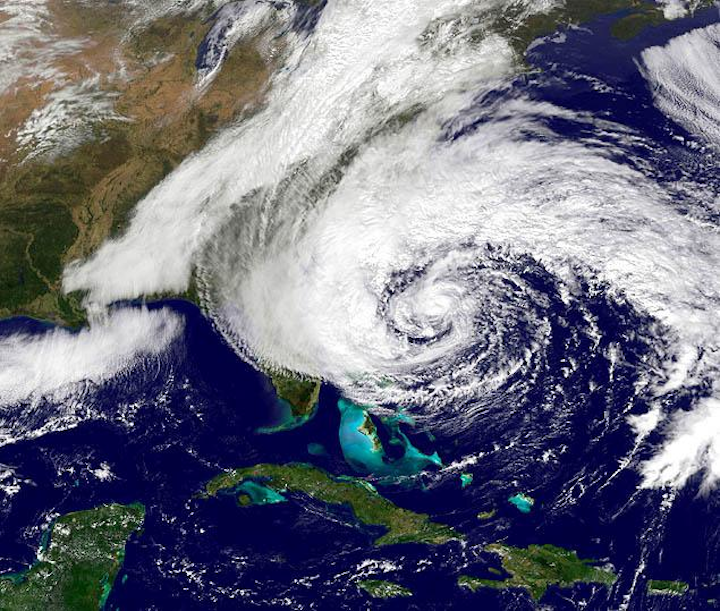 On October 29, Data Center Knowledge reported on how major data centers in in the Northeast U.S. have braced themselves for the 'superstorm' Hurricane Sandy.

On Monday, data center operators in the New York metro area prepared for the storm surge from Sandy, which was expected to reach records levels of between 6 and 11 feet. Even prior to the storm's projected landfall time of around 5 p.m. on Monday, major flooding was reported in areas as populous as Red Hook, Brooklyn. Monday afternoon, Atlantic City, NJ was reported to be "underwater."

As reported by Rich Miller at Data Center Knowledge, "New York Mayor Michael Bloomberg ordered a mandatory evacuation of the areas most likely to see flooding from Sandy, known as Zone A on the city's emergency readiness plan. Most of New York's major data center hubs are located outside Zone A. The exception is 75 Broad Street, which houses data centers for Peer 1 and Internap, among others. The carrier hotels at 60 Hudson Street, 256 Broadway and 32 Avenue of the Americas are all in Zone B, which would only see a storm surge threat from a 'moderate' Category 2 hurricane...Several other major financial data centers are in areas of northern New Jersey that local officials say should prepare for hurricane damage. The storm surge maps from the NJ Office of Emergency Management appear to indicate that a Digital Realty Trust building in Weehawken is in an area that could be affected by a storm surge associated with a Category 1 or Category 2 hurricane. Digital Realty has done its own survey of the area's elevation, and says its facility is above the area that would be affected by a storm surge. Equinix has several data centers in Secaucus, which is susceptible to flooding. The company's most prominent facility, NY4, is on slightly higher ground than the surrounding area."

Elsewhere on the East Coast, other data centers reportedly battened down in anticipation of the historic storm.