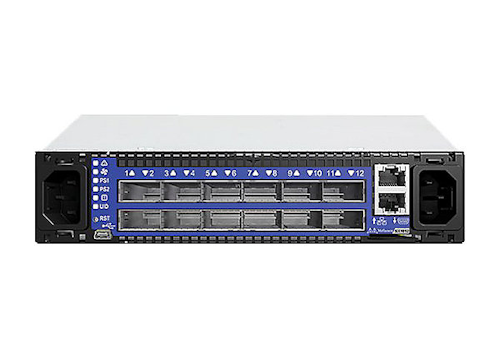 By LUCA DeAMBROGGI, IHS Markit -- On March 11, 2019, Nvidia and Mellanox announced an agreement under which Nvidia will acquire Mellanox for a total enterprise value of approximately $6.9 billion. The acquisition of Mellanox by Nvidia is an opportunity for Nvidia to expand its data center business. After all, it's a fast-growing and promising market, driven by the skyrocketing computational requirements of artificial intelligence and machine learning.
The suspicion that Xilinx, Intel and other key players targeting the data center and high-performance computing domains were bidding to acquire Mellanox, further confirms the importance of this deal. Whether it's cloud-based data centers, or servers at the edge of the network, there will be a sharp rise in processing requirements and data analytics in future equipment. The Nvidia acquisition of Mellanox is focused on this eventuality.
Nvidia, Intel, and Xilinx in rumored bidding contest for Mellanox https://t.co/kvhjK7OFos

— Cabling Tweets (@CablingTweets) March 10, 2019
More specifically, within data centers networking/connectivity and efficient workload management is an essential part in the development of these complex, high-performance computing centers. The data center will soon be much more structured and efficient than what is in place today, in order to address a high cost pressure and to address aggressive performance requirements. It is no longer just about CPU, GPU or FPGA.
Nvidia already showcased its efforts to address the portion of the business data center associated with computer hardware acceleration via their GPU. The company has also tackled the end-to-end data center architecture to make it more flexible both from the hardware and essential software perspectives. TensorRT Server, working with Kubernetes, has chosen this direction, in order to orchestrate the data center workload and optimize high-performing computing and throughput availability.
Dos and don'ts when working in a data center
Mellanox's InfiniBand and Ethernet products address fast operations and networking within servers, as well as fast-storage input-output operations. The acquisition may face some challenges in terms of product strategy since Nvidia and Mellanox have traditionally viewed the data center market from very different business perspectives.
LUCA DeAMBROGGI is senior research director with IHS Markit.