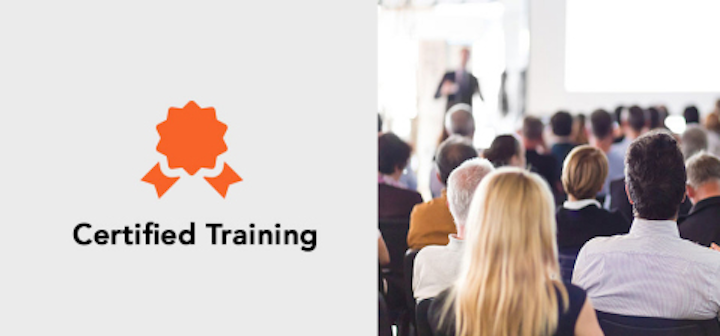 Image: Rahi Systems
Rahi Systems has partnered with CNet Training to deliver a three-day Certified Data Center Design (CDCD) program to select customers and vendors. Rahi is offering eight sessions throughout 2019 at locations in the U.S., Europe and Asia.
The unique program condenses CNet's five-day CDCD course into a focused three-day session. It is designed for individuals who are involved in the day-to-day management of existing data center facilities, or who are seeking to better understand best practices in the design of new facilities. Participants who successfully complete the program gain the industry-recognized Level 5 BTEC Professional qualification and may use the CDCD designation in their professional titles.
Related: CNet Training graduates first class of Masters Degree in Data Center Leadership and Management
"Many of our customers are looking to optimize their data centers to improve energy efficiency and meet today's business demands," comments Bill Muczko, Executive Vice President of Sales, Rahi Systems.
He adds, "CNet's program directly addresses these requirements in terms of electrical distribution, cooling, cabling and other elements of the physical infrastructure. A real-world example guides participants through the business decision-making process as well as project initiation, scoping, implementation and commissioning. An understanding of this framework will help customers ask the right questions and partner more closely with Rahi's experts in executing their data center initiatives."
Industry analysts say the IT skills gap has been widening recently in subspecialties such as data center operations. Organizations can mitigate these problems by investing in certification programs for existing IT staff. Read the full post: https://t.co/7sM5iCIOxG#RahiBlogpic.twitter.com/DKjwEHxcBo

— Rahi Systems (@Rahi_Systems) April 2, 2019
The first session of the new program was completed March 5-7th in Fremont, California, in partnership with electrical and digital building infrastructure provider Legrand. In addition to providing a valuable benefit to customers, the program gives vendors an opportunity to identify the business needs and data center headaches of customers.
"We are proud to partner with Rahi to deliver the CDCD program to members of our team and to mutual customers," said Mike Johnston, Vice President of Channel Sales, Legrand. "This training helps customers stay up-to-date with the latest practices and accelerates the design and buildout of their data center environments."
For more information on the program and to view the complete training schedule please visit: Rahi Systems CDCD Program.
See Also: TIA licenses CNet Training to enhance ICT standards courseware, data center education