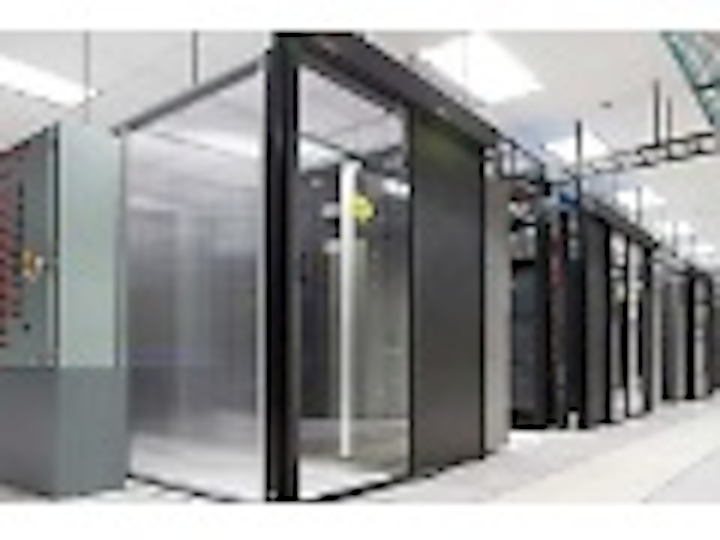 Legrand, North and Central America (LNCA), a global specialist in electrical and digital building infrastructures, has introduced a new line of single-phase power products that include its LP-Series Power Distribution Units (PDU) and LU-Series Uninterruptible Power Supplies (UPS), designed to serve the growing demand of edge and IoT applications in the North and Central America regions. The new product lines were built to support network installations in network closets, data centers, retail applications and commercial environments.
The company says the introduction of the LP and LU series of products into Legrand's portfolio of solutions enables it to offer its valued customers and partners "a full solution suite to build-out a network – adding onto the existing data infrastructure portfolio that includes network connectivity, physical infrastructure, cable management and thermal management."
"Legrand has a long-standing history and experience in power products globally. In the past few years, Legrand has acquired Raritan, Server Technology and United Electric Corporation, three well-established power brands that help form part of Legrand's Data, Power and Control division," said Danielle Russo, Product Manager, Legrand. "These new PDU and UPS product sets are designed to add high-value, yet cost-effective and readily available solutions to our extensive power portfolio, and offer our customers a wide range of standard solutions to choose from when building out their network environment."
See Also: Legrand offers building control systems industry 2019 outlook and guidance
Power Distribution Units – Basic, Network-Metered and Network-Switched
Legrand's new line of LP-Series single-phase power distribution units are designed to complement Legrand's existing PDU offerings from Raritan and Server Technology and provide IT managers with an efficient and cost-effective way to manage their power distribution needs. The PDUs are available in 120V and 208V up to 30 amps while providing various outlet configurations and functionality levels – including basic, network-metered, and network-switched in both horizontal (rack-mount) and vertical (zero-RU) mounting form factors.
The Legrand line of PDUs are built with several features designed to improve the installation and management of your infrastructure. Select models with IEC receptacles feature a universal cord locking system that allows standard power cords to be locked without the use of special locking cables. The network-metered and network-switched models feature a bright color LCD screen, dual networking ports, and can be outfitted with combined temperature and humidity sensors and electronic door locks for greater visibility and control of the PDU and its environment.
For a full list of features of the Legrand Power Distribution Units, visit http://www.legrand.us/pdu
Uninterruptible Power Supplies – Online and Line-Interactive Topologies
To support the demands of clean power and backup capabilities to smaller network installations, Legrand has released a line of LU-Series single-phase UPS products, ranging from 1 – 3kVA in both online and line-interactive topologies. These UPS systems are ideal for protecting mission critical hardware in your environment – whether it is rack-mounted in a network room or free-standing near critical end user devices.
The Legrand line of UPSs are also built with the needs of the rapidly evolving hybrid data center landscape in mind. The optional remote management control can provide visibility, management and control of the power usage and availability – either in an on-site location or in a remote unmanned facility at the edge.
For a full list of features of the Legrand Uninterruptible Power Supplies, visit http://www.legrand.us/ups.
Related: Power distribution and monitoring getting more sophisticated in data centers