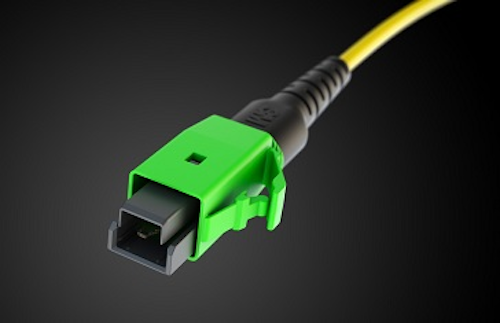 3M used OFC 2019 in San Diego earlier this year to show off its new Expanded Beam Optical Connector System. The Expanded Beam Optical Ferrule uses a non-contact optical coupling which, in combination with the connector design, reduces sensitivity to dust and improves signal integrity, says the company.
Related: 3M realigns business units to house $22B in electronics, transportation, industrial, safety products
The design therefore reduces the need for maintenance and cleaning.
The Expanded Beam Optical Connector is available in single-mode fiber (1310 nm) and multimode fiber (850 nm) versions.
The single-mode version offers specified insertion loss of <0.70 dB and return loss of >55 dB. The multimode sibling supports specified insertion loss of <0.30 dB and return loss of >25 dB. The connector system can accommodate from 12 to 192 fibers.
News Archive: Corning says 3M Communication Markets acquisition represents near $400M in annual sales
The connector system leverages a low-part-count, hermaphroditic component geometry design that withstands repeated matings via an LC-style latch. The connector should meet requirements in multilink data center applications, according to 3M.
The connector could prove particularly popular in applications where cleaning and maintenance are difficult, such as onboard optics, said Nick Stacey, Ph.D., global laboratory manager at 3M, at the show.
Meanwhile, 3M says it is working with inspection tool providers EXFO and Sumix to develop adapters for their respective tools, inspection images, and pass or fail criteria for the fiber-optic connectors. -- Stephen Hardy,LightwaveOnline
See Also: Is 3M getting pulled back into Comms?