2005
The 2005 Atlantic hurricane season was the most active in recorded history, shattering numerous records.
May 23rd, 2013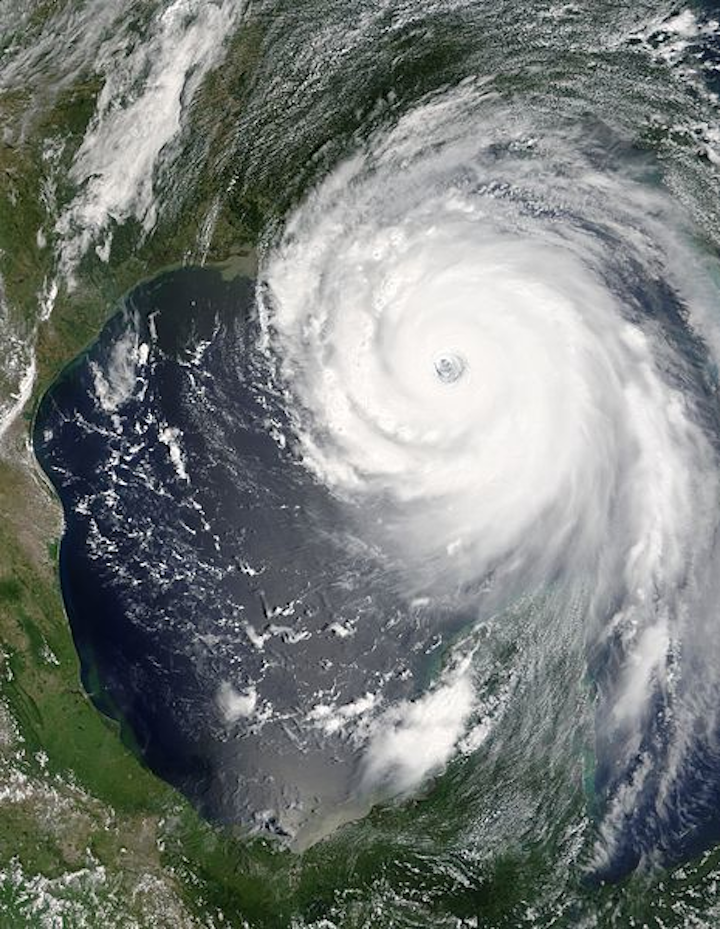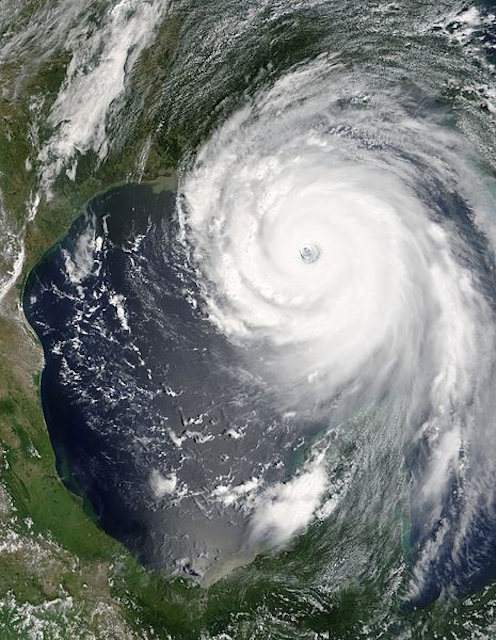 << PREV123456789101112 13 1415161718192021NEXT>>
The 2005 Atlantic hurricane season was the most active in recorded history, shattering numerous records. This season was the first time that the Atlantic hurricane season was more active than the typhoon season; the typhoon season had always been more active. This event was repeated in 2010. The impact of the season was widespread and ruinous with an estimated 3,913 deaths and record damage of about $159.2 billion. Of the storms that made landfall, five of the season's seven major hurricanes -- Dennis, Emily, Katrina, Rita, and Wilma -- were responsible for most of the destruction. Among the season's Category 5 storms were hurricanes Katrina and Wilma, respectively the costliest and the most intense Atlantic hurricanes on record. The most catastrophic effects of the season were felt on the United States' Gulf Coast, where a 30 ft (10 m) storm surge from Hurricane Katrina caused devastating flooding that inundated New Orleans, Louisiana and destroyed most structures on the Mississippi coastline.
By PATRICK McLAUGHLIN, Chief Editor -- Keeping tabs on goings-on in the outside world while at the BICSI Fall Conference during the week of August 22, 2005, I visited a news Web site and saw among the headlines something by the gist of "Hurricane Katrina crosses Florida to the Gulf." The headline may not have resembled those words strongly; I'm not sure because, like most other people, I had no idea what was coming. The most thought I gave to it was that Katrina, starting with a "K," was the eleventh named storm of the season -- and boy, it had been a busy one. Then I went on with my work and my life.
About a week later, the fact that I first heard of Katrina while at a BICSI Fall Conference became significant to me, because in 2002, I attended the fall conference at the Ernest N. Morial Convention Center in New Orleans. When the news footage began showing the destruction the hurricane caused to affected areas, and to New Orleans in particular, I was devastated, shocked, but not surprised. I wondered, however, if now that would be my only trip to that city. I had been aware for some time of the Crescent City's below-sea-level altitude and the precarious position it would be in when, not if, a large-scale storm landed there. But that knowledge did not soften the jolt of seeing the physical dismantling of so many structures. And that was before I knew about the human carnage.
This is not the forum for me to air my personal feelings about the tragedy, so I will not do that here. Rather, I will focus on the business implications and how a tragedy in a city so far from most of us might provide lessons for many of us. By complete coincidence, we at CI&M had decided to devote one article in 2005's October issue to the topic of disaster preparedness and recovery. In conducting some initial research on the topic, we heard mention of a standard from the National Fire Protection Agency-NFPA 1600 Standard for Disaster/Emergency Management and Business Continuity Programs. Ultimately we chose that standard as the article's primary focus.
Related:NFPA 1600: Ground rules for disaster-preparedness
Admittedly, one reason I settled on NFPA 1600 as a point of focus was because I personally wanted to learn more about it. Before my initial research into the general topic of disaster recovery, I had not heard of the standard, and I did not have much of a feel for whether the professionals in the cabling industry were very or at all familiar with it. The standard mentions communications in that it requires organizations to put into place communications systems (which it does not define or specify) that can be used to notify and alert employees/members in the event of a disaster. It also prescribes other communications and warning protocols. That's a far cry from specific references to communications cabling that are found in such documents as the National Electrical Code (NFPA 70), NFPA 90, and others.
So, I thought, perhaps NFPA 1600 is not top-of-mind for cabling professionals. Then I discovered that the National Commission on Terrorist Attacks upon the United States, otherwise known at the 9/11 Commission, recommended that the country's private sector adopt NFPA 1600 as a disaster-preparedness plan. And so it only followed that the cabling industry should know about the standard, if it did not already. I concur that every industry should know about the standard. The attacks of September 11, 2001 dramatically woke us up to the fact that we are all prone to disaster any day, any time, in some way, shape, or form. The immediate lesson I have since taken away from catastrophic storms such as Hurricane Katrina and Hurricane Sandy is that even when disaster gives a few days' notice, short-term preparation is insufficient. Disaster preparedness is too critical an issue to overlook.
Patrick McLaughlin is Chief Editor of Cabling Installation & Maintenance. Contact him at patrick@pennwell.com.
Cabling News Flashback: See all Cabling News from 2005