Fusion splicer's dual-heating system speeds deployment
Sumitomo's Type-46 TomCat Plus splicer cuts down heater-wait time by 88 percent.
Dec 10th, 2010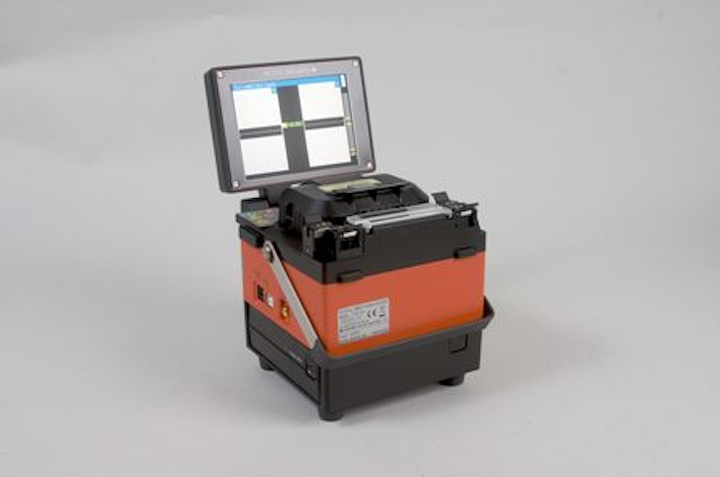 Sumitomo Electric Lightwave's Type-46 TomCat Plus is a fixed V-groove fusion splicer that includes a dual heating system. Sumitomo says the built-in dual heating system "improves splicing efficiency and productivity by 70 pecent."
According to Sumitomo, the splicer's advanced electronic design, which accommodates the dual heating system and simultaneous operation, streamlines the splicing process and reduces the bottleneck caused by heater wait time. The company says the heating time is reduced to 40 second - an 88-percent reduction from typical splicer heat time. The splice cycle is only 14 seconds.
The TomCat Plus's passive diameter-alignment splicing technology yields repeatable and consistent low loss results required for the increased reliability and performance of today's data center, enterprise network, FTTX and other applications, Sumitomo explains, adding that the splicer is designed for portability, user-friendliness, precision and speed. The TomCat Plus also features automatic heater and splice start functions, a 5.6-inch adjustable monitor, internal memory for up to 2,000 splicing points and adjustable battery-saving settings.