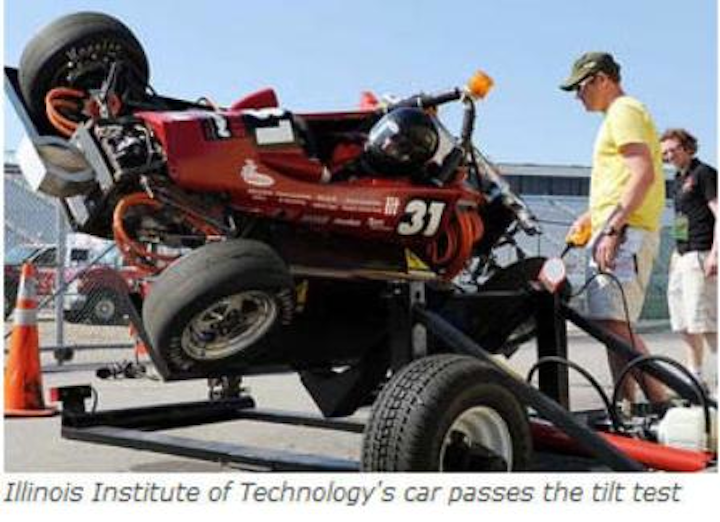 Graybar recently donated 600 feet of conduit to an engineering competition hosted by Dartmouth College. The Thayer School of Engineering at Dartmouth hosted the Formula Hybrid competition the week of May 3. Competitors from 30 schools, including undergraduate and graduate engineering students, designed, built and then raced single-seat hybrid racecars with an emphasis on high-performance fuel efficiency.
Each team received 20 feet of Liquid-Tuff brand Type A orange conduit that "with its industrial-strength heat protection, helped the students meet the competition's rigorous safety standards," Graybar said, adding, "While appropriate for hybrids, the versatile material is typically supplied by Graybar for high-heat applications ranging from outdoor signage to industrial facilities."
The competition builds on the international Formula SAE hybrid racecar competition, requiring cars to pass an acceleration test, autocross and endurance tests, as well as engineering and construction evaluations.
"We are proud to support the engineer of tomorrow with materials that help build today's innovations," said Kent Duran, national product manager for Graybar. "Formula Hybrid is an excellent opportunity for students to push hybrid technologies to the next level and create solutions for today's energy challenges."
See results and more information at the Thayer School of Engineering site.