Cloud service providers drive high-speed Ethernet adoption
Sales of 25G to 100G Ethernet adapter ports grew 300 percent in 1Q18 compared to the same quarter a year earlier.
Jul 12th, 2018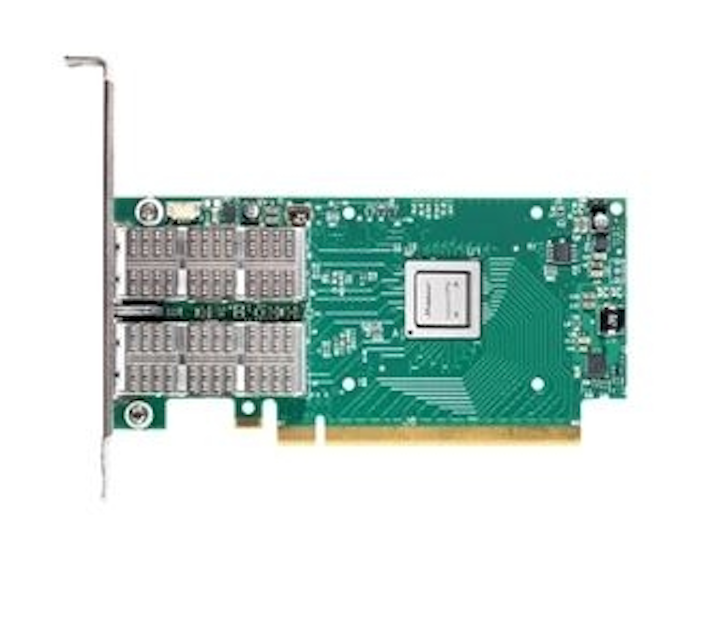 A recent report on data center Ethernet adapter ports from IHS Markit says cloud service providers are driving the acceleration of high-speed—25G and 100G—Ethernet adapter ports. Sales of 25/100G ports "grew 45 percent in 1Q18, tripling compared to 1Q17, with cloud service provider (CSP) adoption accelerating the industry transition."
IHS Markit added, "25GE represented a third of adapter ports shipped to CSPs in 1Q18, doubling compared to 1Q17. Telcos follow CSPs in their transition to higher networking speeds and while they are ramping 25GE adapters, they are still using predominantly 10GE adapters, while enterprises continue to opt for 1GE."
Vladimir Galabov, senior analyst for IHS Markit, said, "We expect higher speeds [25GE+] to be most prevalent at CSPs out to 2022, driven by high traffic and bandwidth needs in large-scale data centers. By 2022 we expect all Ethernet adapters at CSP data centers to be 25GE and above. Tier 1 CSPs are currently opting for 100GE at top-of-rack with 4x25GE breakout cables for server connectivity. Telcos will invest more in higher speeds, including 100GE out to 2022, driven by NFV [network function virtualization] and increased bandwidth requirements from HD video, social media, AR/VR [augmented reality/virtual reality], and expanded IoT use cases. By 2022 more than two-thirds of adapters shipped to telcos will be 25GE and above."
CSP adoption of higher speeds drives data center Ethernet adapter capacity (measured in 1GE port equivalents) shipped to CSPs to hit 60 percent of total capacity by 2022—up from 55 percent in 2017. Telcos will reach 23 percent of adapter capacity shipped by 2022 (up from 15 percent in 2017) and enterprise will drop to 17 percent (down from 35 percent in 2017).
Galabov added, "Prices per 1GE are lowest for CSPs as higher-speed adapters result in better per-gig economies. Large data center cloud environments with high compute utilization requirements continually tax their networking infrastructure, requiring CSPs to adopt high speeds at a fast rate."
Another highlight from IHS Markit's report is that open compute Ethernet adapter form factor revenue was up 11 percent quarter-over-quarter and up 56 percent year-over-year, reaching $54 million in 1Q18. By 2022, 21 percent of all ports shipped will be open compute form factor.